Travel Fitness
While traveling the country fulltime in a RV allows me to do kettlebell workouts in some pretty amazing locations like on the top of a mountain in Yosemite or next to the aquamarine waters in the Florida Keys, most of my workouts take place in less "magical locations" like Texas Longhorn pastures.
Since I no longer have a gym membership or a garage gym, most of the time I'm dealing with the weather, bugs, or dirt. Not only that I don't always use just kettlebells.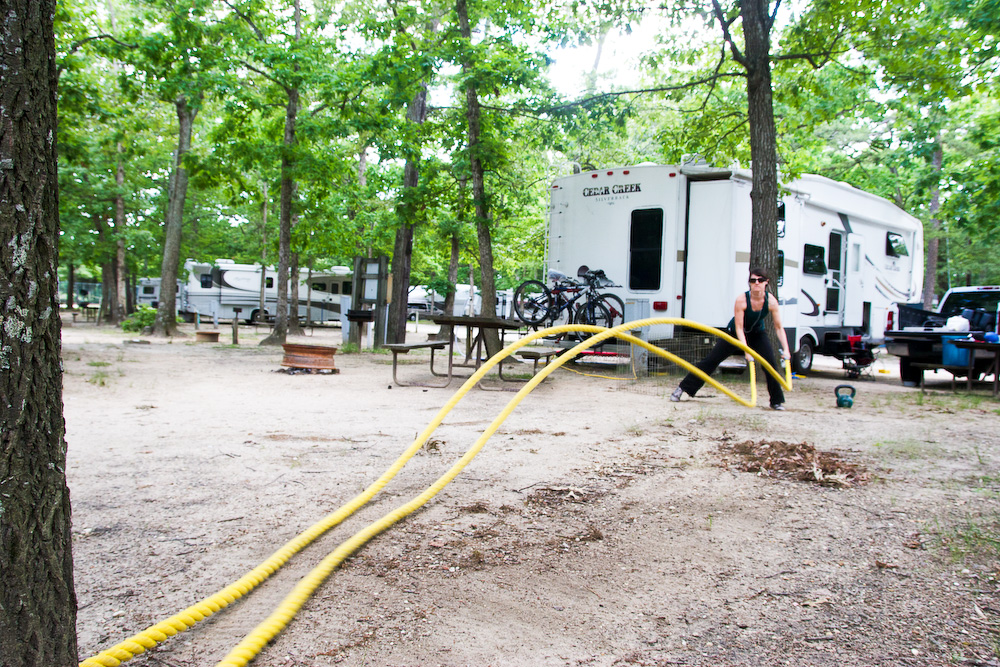 A heavy rope and kettlebell workout in New Jersey.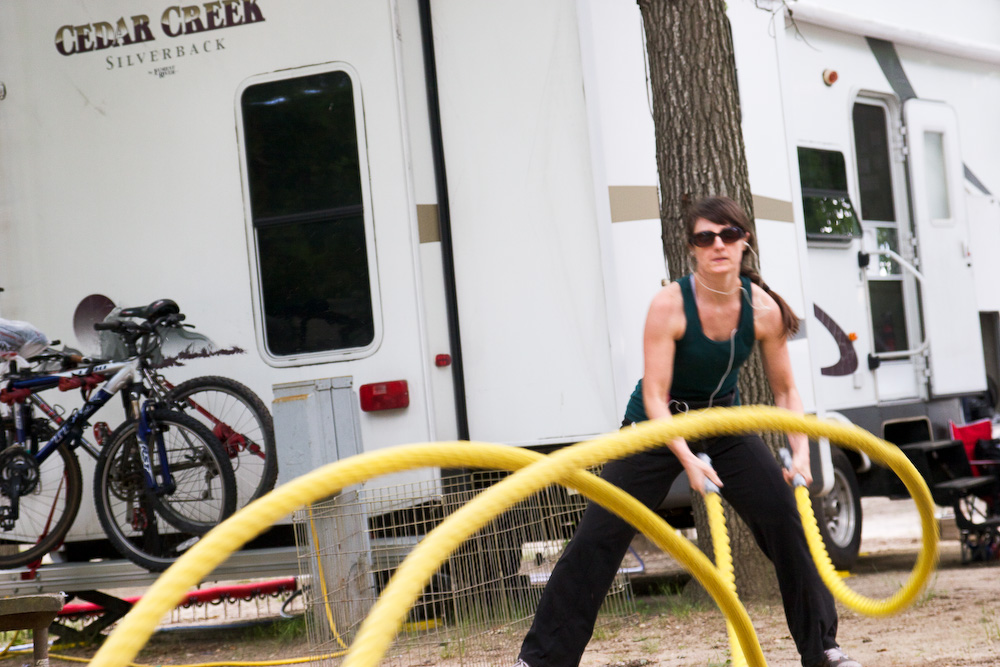 I love working with my heavy rope almost as much as I do kettlebells.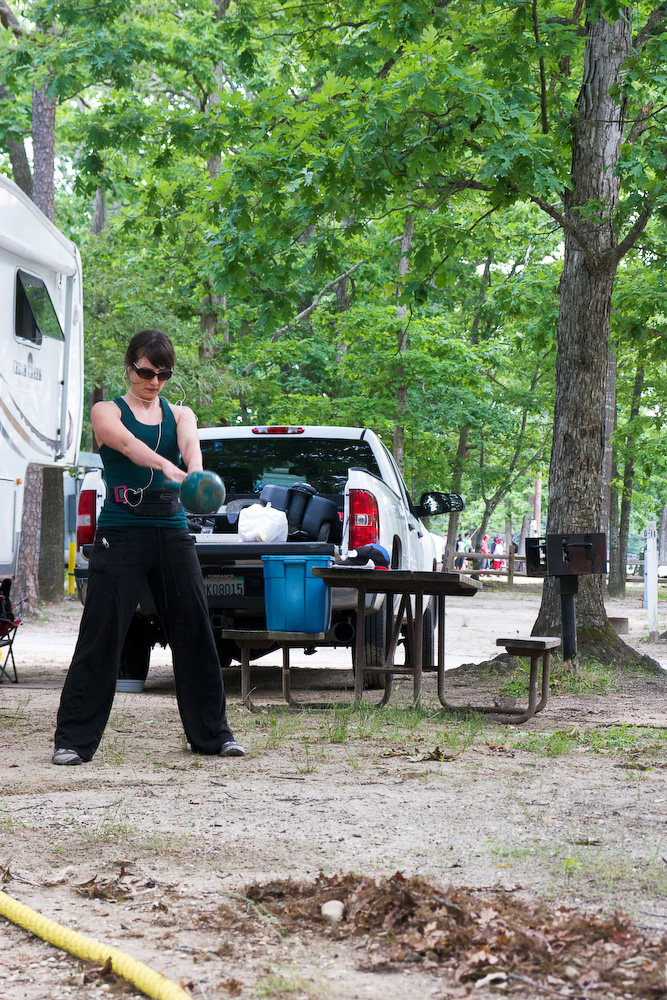 I also use the picnic tables a lot.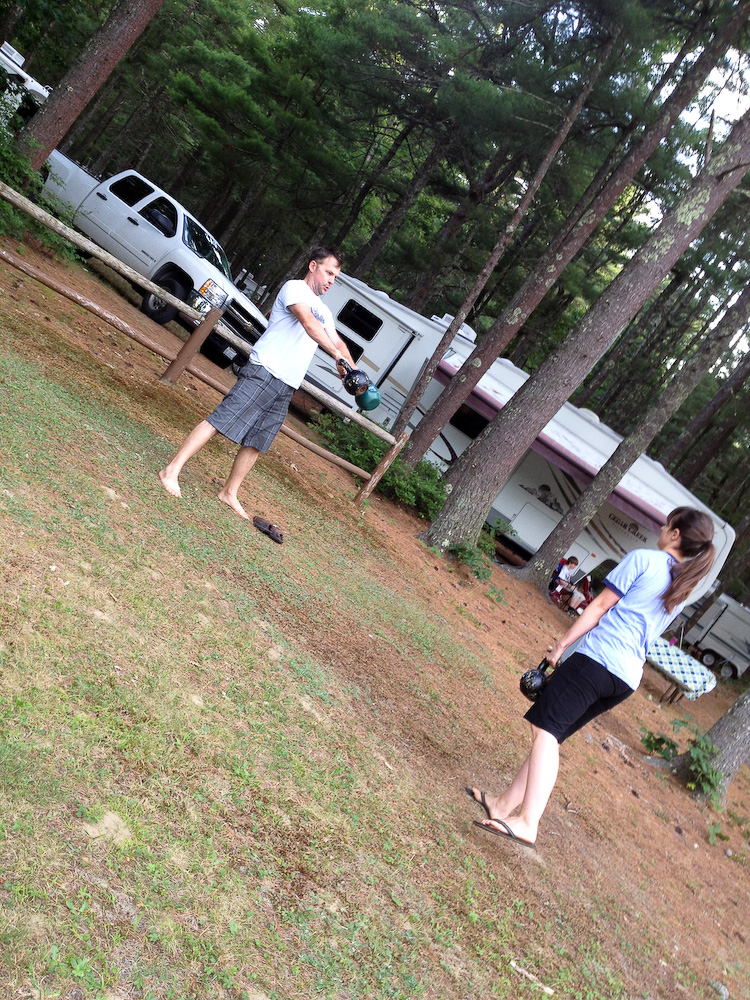 Brent rocking some double kettlebell swings in Massachusetts.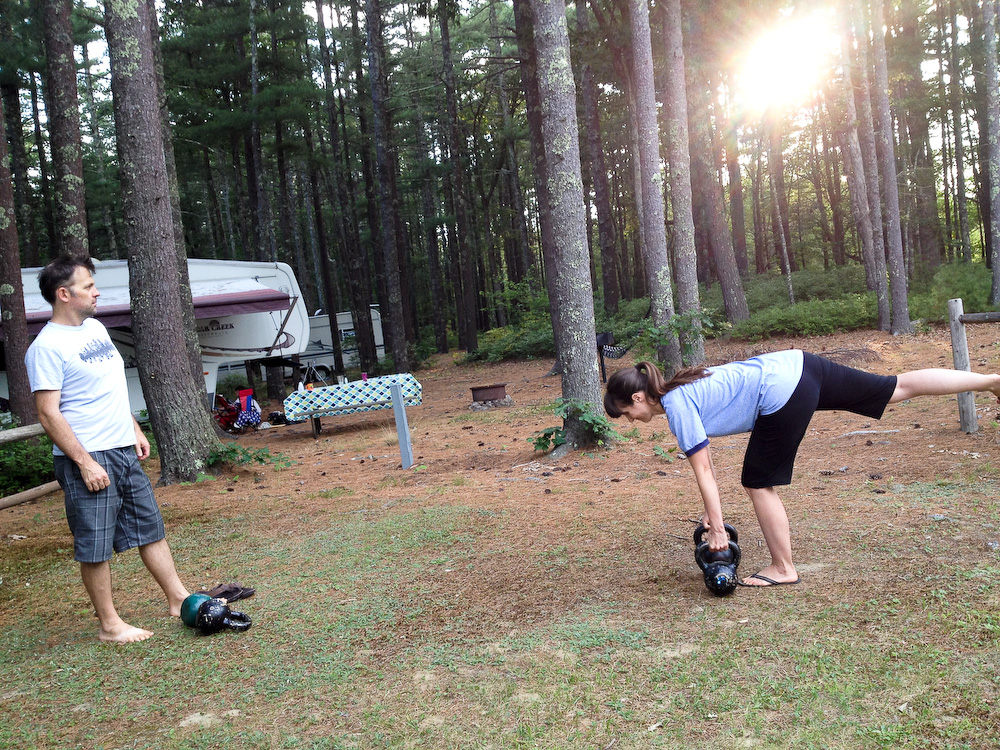 Working on my double single leg deadlifts. Yes, I occasionally workout flip flips.
I typically don't take pictures of all my workouts but I want to remember every detail of our travels so I'm going to start regularly sharing all the places I workout even the grubby ones. It will also help me stay accountable because sometimes travel and fitness are hard to merge. Most of all thought, this is such an amazing time  in my life and I don't want to forget a single minute or…workout.
Hugs and High Fives,
Jenn
Keep up with my kettlebell workouts, real food recipes, and more in one of three ways! 1. Sign up to have posts emailed to your inbox. 2. Subscribe to the RSS Feed or 3. "like" Girl Heroes on Facebook (Be sure to click "subscribe" if you want posts to show up in your feed.) Simple dimple!
Journey with our family on the road at New School Nomads as we travel fulltime in RV through the United States!
Pin It