Three Thoughts Thursday
I have three thoughts this Thursday.

Life is Like Berries.
A Healthy Dessert.
30 Days of Paleo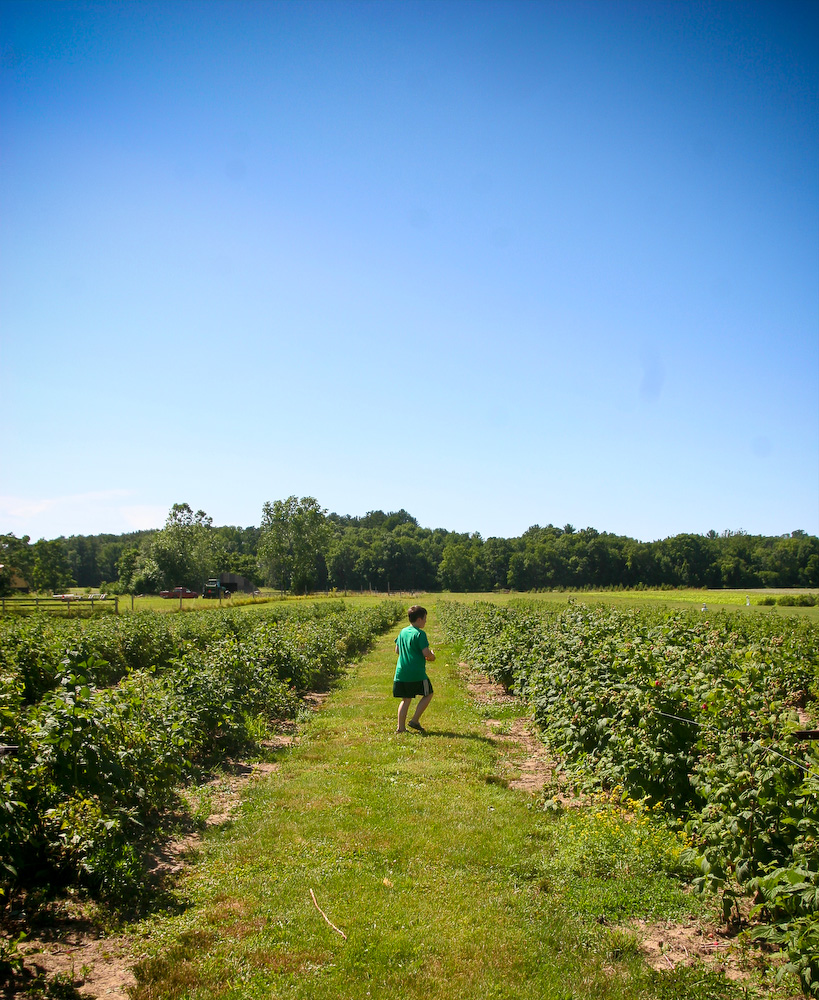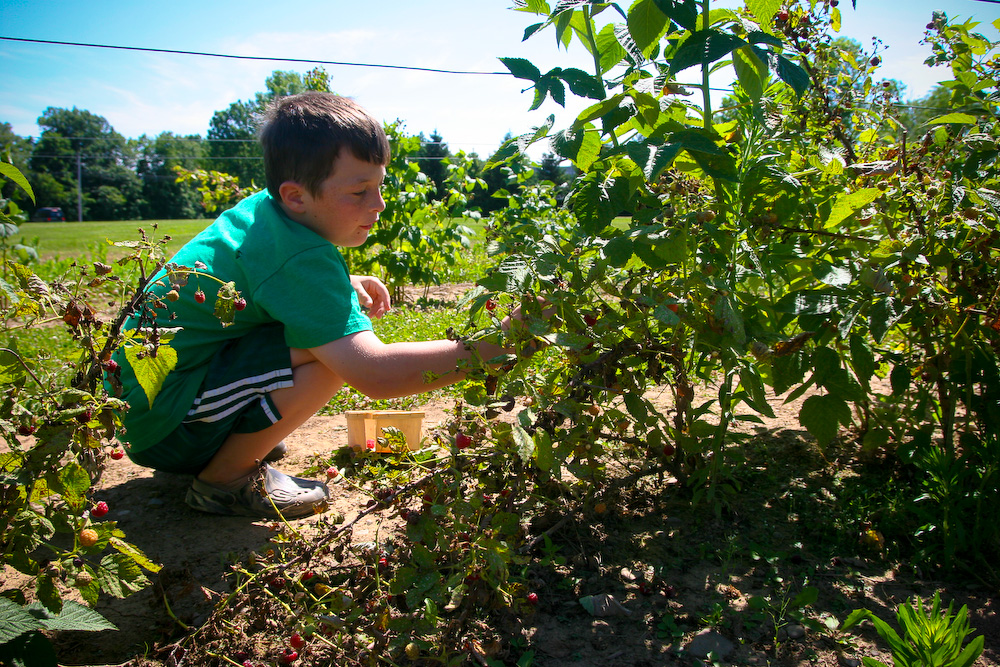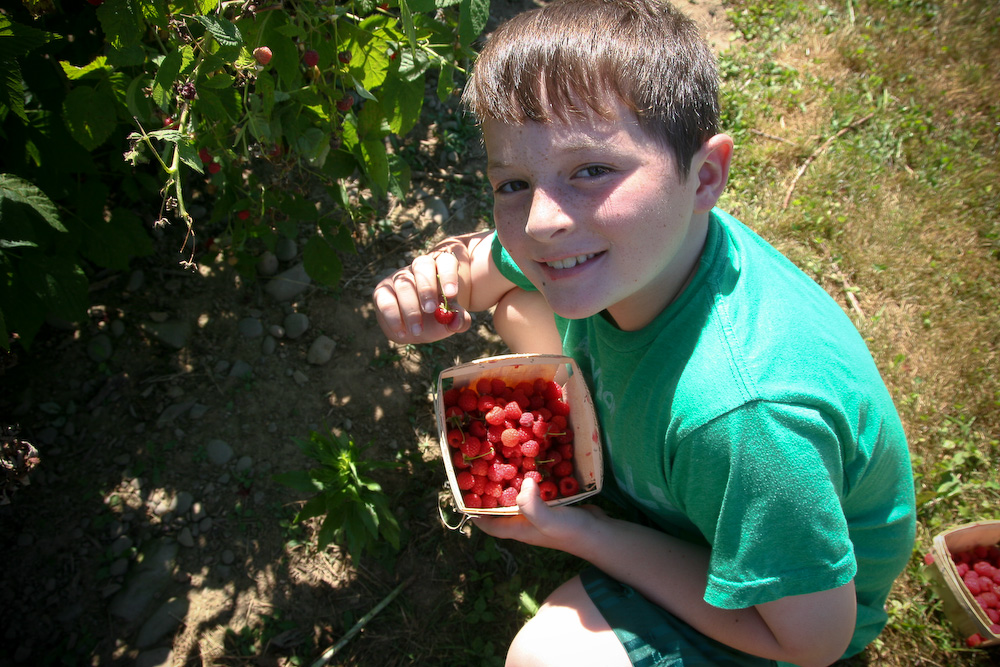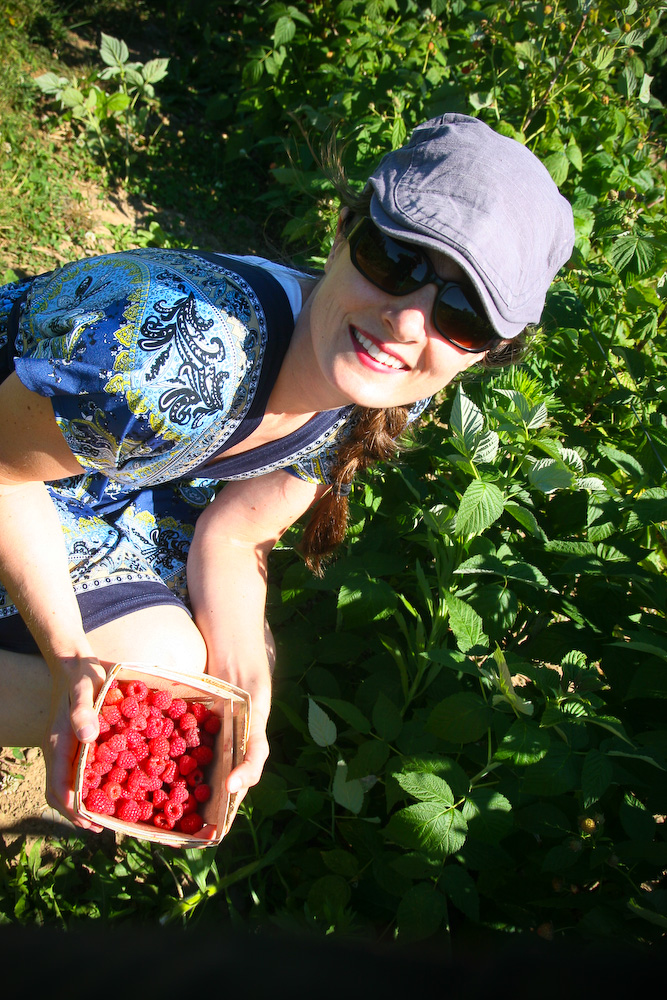 Thought One – Life is Like Berries.
Two weeks ago after a busy week in NYC followed by a fulltime family RV rally, we decided we needed a few days up in the mountains to unwind. Nearby there was a local farm with pick your own raspberries. Thing Two and I spent an afternoon picking and chatting. If you know me well you know I think in metaphors. It may be strange to some but I find symbolism in everything and have since I was a child. Finding connections in the world is how I cope with life. Not to go all spiritual on you but it is one of the ways God speaks His peace into my crazy mind.
Anyway as we were picking berries I kept thinking about how much life is like picking berries. At first glance the bushes are large and overwhelming. You look down at your empty basket and at the rows of bushes and wonder, "It's going to take forever to fill this thing."
Looking at the bushes as a whole, it's hard to see the berries but once you squat down and start looking you'll find berries. A few are stand up on the bushes proudly displaying their perfect ripeness. However, most of the berries are in a various other states. Some are half eaten. Some are still green. Some are dead on the ground. Some lovely ones have fallen and are waiting to be picked up. It seems the majority are beautiful plump berries hiding behind leaves. These berries take a little more time and a little more effort to find but they are so worth it.
As Thing One delighted in doing something "old fashioned"—He once said he's "just an old fashioned boy in a futuristic family."—I carried on, one berry at a time, reminding myself it's not honest to eat your weight in berries before you pay for them. It wasn't too long before I looked down and saw that our baskets were nearly full.
They didn't get full by magic. They were filled one berry at a time.
Just like life.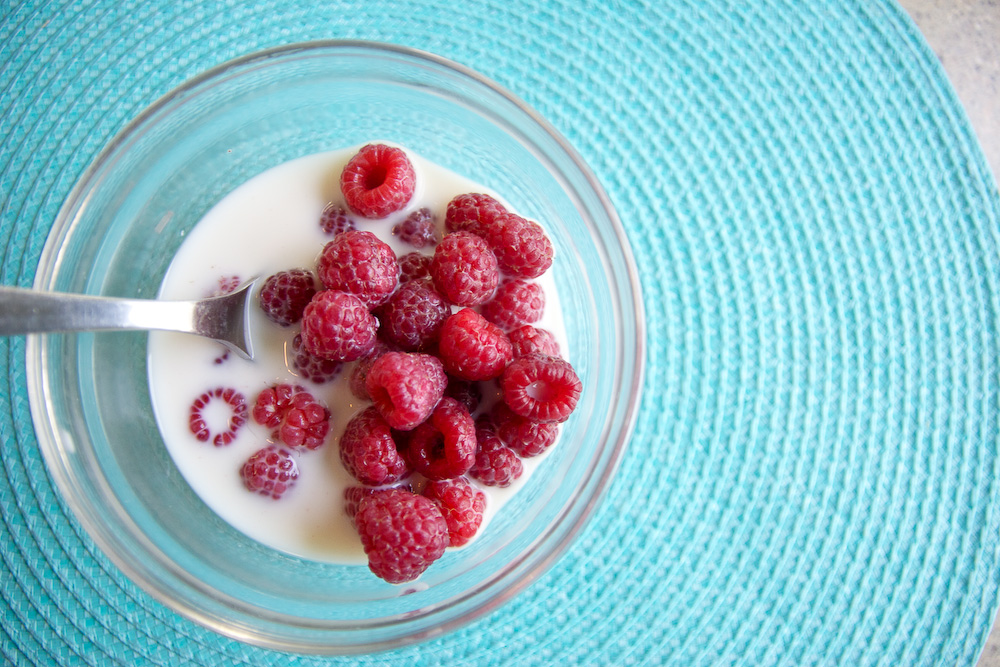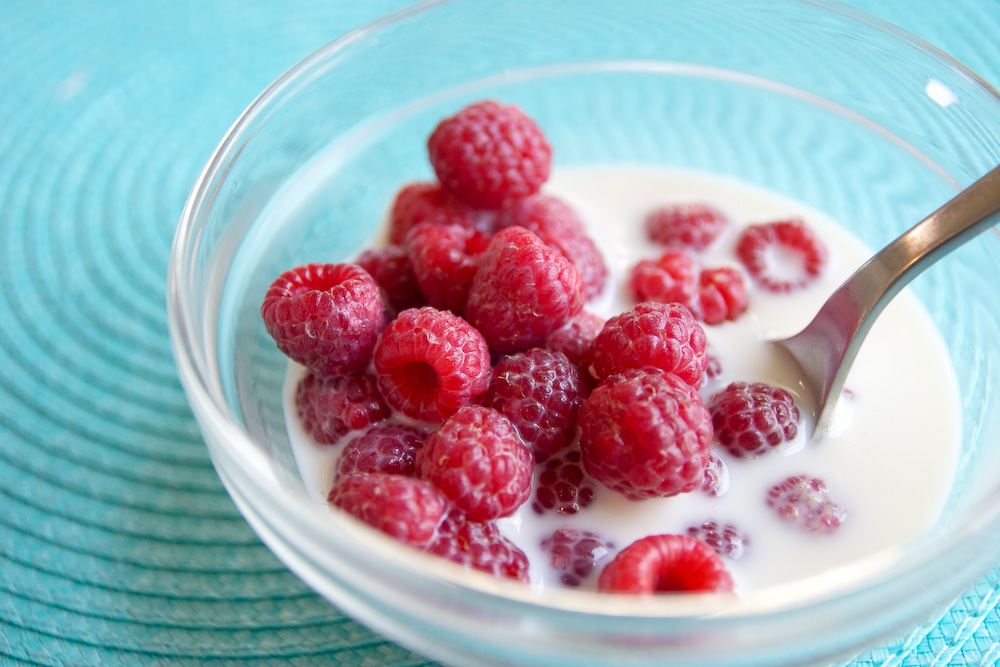 Thought Two – A Healthy Dessert
We came home with three two pounds (Ahem) of fresh raspberries. My favorite way to eat them was in a half of cup of whole milk (cream would have been ideal) with a tsp of maple syrup.
Divine.
Whole milk (I never buy that low fat white water called "milk".) with a bit of maple syrup has been on of my favorite treats for years. I often get surprised looks when I tell people as if maple syrup isn't good for anything but pancakes. A cup of milk (I prefer raw) with a small spoon of maple has been one of my favorite treats for years.
Thought Three – 30 Days of Paleo

Milk and maple syrup are not paleo.
So what about this 30 days of paleo?
First of all I have no intentions of ever becoming Wilma Flintsone. I believe paleo is a healthy way to eat but I doubt I will give up cheese or maple syrup despite what some say it may be doing to my body.
My favorite food philosophy comes is the traditional food way of eating made popular by Weston A. Price.
Although that is my favorite way of eating, it doesn't been I follow it all the time. The first four months of living in an RV were crazy. I started eating refined sugar for the first time in almost four years and I ate more Taco Bell than I'd like to admit. I have 10 extra pounds to prove it. But that's okay because learning how to live in a 320 square foot space was all I could handle at the time.
A few months ago we finally settled into our new nomadic life and I starting making the effort to find farmers markets and good food again. Taco Bell lost it's appeal. Mostly.
But I still struggled with sugar.
One of the things that always helps me is reading about nutrition. A few months ago I read Wheat Belly: Lose the Wheat, Lose the Weight, and Find Your Path Back to Health
but since I already don't eat a lot of grains, (I started experimenting with grain elimination three years ago.) It didn't really hold my interest.
Two weeks ago I ordered It Starts with Food: Discover the Whole30 and Change Your Life in Unexpected Ways by Dallas and Melissa Hartwig. (Both are RKCs which I find cool.) I skipped right to the 30 day plan and started it with Brent. I've been making my way through the rest of the book. So far I'm enjoying it and will give a full review when I finish the 30 days.
For 30 days I'm not eating dairy, grains, legumes, some oils, and SUGAR. Aside from a few sips of of an experimental pumpkin maple smoothie I was making my kids I haven't had a bite of sugar natural or refined for 13 days.
I feel amazing. My energy is level is back to consistent and my mood is up.
Now I just need to start sleeping 8 hours a night.
It feels good to be finding my old new self even if it means I'm going to skip out on the ice cream at the Ben and Jerry's factory in Vermont.
Hugs and High Fives,
Jenn
If you enjoyed this post you can follow one of three ways! 1. Sign up to have posts emailed to your inbox. 2. Subscribe to the RSS Feed or 3. "like" Girl Heroes on Facebook (Be sure to click "subscribe" if you want posts to show up in your feed.) Simple dimple!
Journey with our family on the road at New School Nomads as we take a year long RV road trip through the United States!
This post contains affiliate links.
Pin It