Eating Healthy on the Road
I've said this many times but I was spoiled in my hometown of Ventura ,California with multiple year round CSAs to choose from, raw milk from the local health food store, an Azure Standard drop off site, two Trader Joes within 4 miles of my house, and friends who could connect me to groups for the best price on grassfed beef.
Eating healthy on the road was a different story. We quickly left the year round growing climate of southern CA. Our RV kitchen is micro-sized compared to house kitchen. It was sometimes a challenge to find a grocery store much less one that stocked the products we really wanted. We had a few events that strained our budget.
But we kept on and decided we would just do our best to eat a real food diet and not beat ourselves up over the occasional fast food stop.
Seven months later, I can confidently say we have finally adjusted to finding real food on the road. It's a combination of feeling more comfortable living in a small space, making an effort, and, I'm sure, the warmer weather.
We've not only adjusted but finding farmers markets has become an adventure we enjoy. Multiple times we've visited small towns like Port Royal, South Carolina, that we would have otherwise skipped had I not taken the time to seek out a farmers market on Local Harvest. More importantly, we've met great people we wouldn't have met otherwise.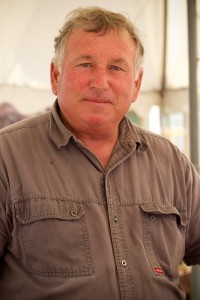 People like Michael from Mibek Farms. Their beef was fantastic!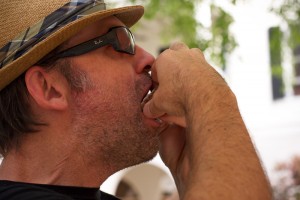 Michael told us about his pastured raised beef farm and insisted we try our first raw oysters. Yum. I think.
Every time we come across grassfed local beef, I stock up with as much as I can fit in our little RV freezer. My boys love tacos and hamburgers but ground beef is one the things I have a really hard time buying unless it's grassfed and blessed by the pope.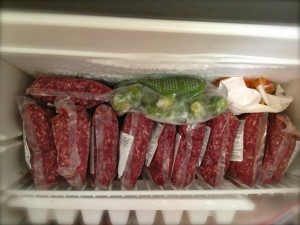 Our freezer after stocking up on beef from Tudor Hall Farm who was at a little farmers market we just happened upon in Sherpherdstown, West Virgina. (This beef will last us about 5 weeks.)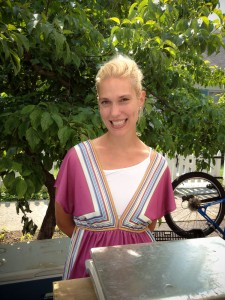 At Shepherdstown farmers market, we also met lovely Krissy from Blueberry Hill Vegetables, a certified organic farm. I found this cool article about their life as small local farmers.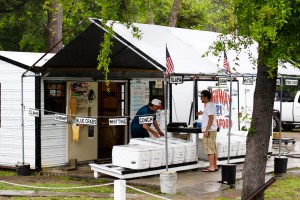 We've bought seafood from roadside stands.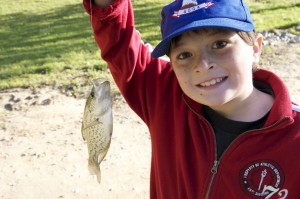 And at the urging of a particular 9 year old…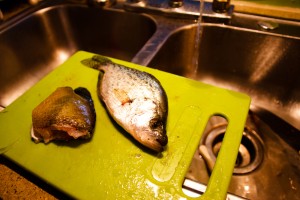 …we have gotten adveturous with some really local catch.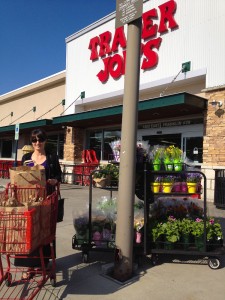 We've also been able to find Trader Joes in North Carolina and Virginia to stock up on some of our favorites.
And some places we are just out of luck…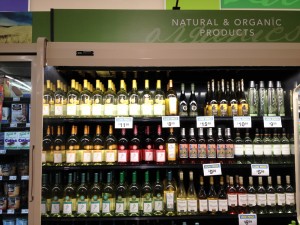 "Natural and Organic Products"? Hmmmmm.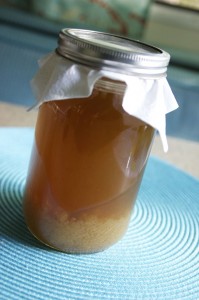 I've maintained brewing my water kefir and kombucha. Pretty soon I'm hoping to add in sprouting and someday I'm going to get brave enough to make sourdough. Or not.
That doesn't mean we haven't chosen to enjoy some local favorites like beignets in New Orleans or…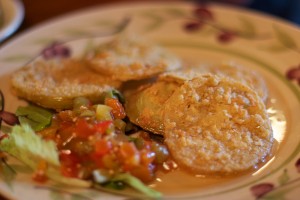 other less than healthy foods like fried green tomatoes. Oh my goodness who would have thought these were so good!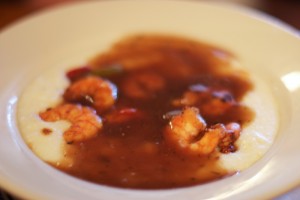 I had to try, shrimp and grits, a low country favorite.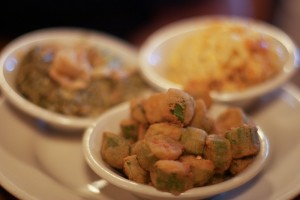 While I was at it, why not some (You see that flawed logic there

) fried okra, green bean casserole, and macaroni and cheese. BTW, I can eat a lot but Brent and I did share this.
While I'm sharing some of my less than healthy choices I may as well let you know I'm still struggling with my sugar addiction. It deserves a post of its own. I'll just say that choosing to eat sugar again was not good choice at all.
Hugs and High Fives,
Jenn
If you enjoyed this post you can follow one of three ways! 1. Subscribe to the RSS Feed 2. "like" Girl Heroes on Facebook, or 3. Sign up to have posts emailed to your inbox. Simple dimple!
Journey with us at New School Nomads as we take a year long RV road trip through the United States!
Pin It