Play with Sand – Ultimate Sandbag Review
Building sandcastles isn't the only way to play with sand.
You've just got to think out of the…sand box. I know. Corny joke.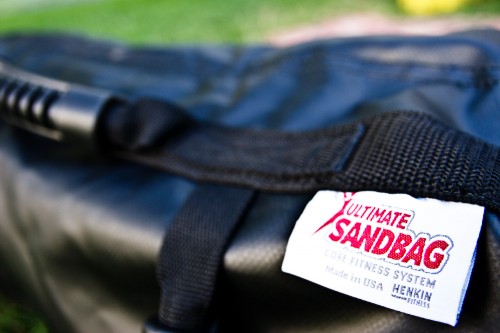 But seriously, I received a new toy to play with review, an Ultimate Sandbag.
And it's effective.
And it's fun. I haven't had this much fun playing with sand since I was eight!
Oh and it gets bonus points for being made in the USA.
Think outside the box.
The birth of the Ultimate Sandbag is a cool lemonade out of lemons story. Josh Henkin, creator of the Ultimate Sandbag, decided to think outside the sand box (I'm sorry) when he was faced with debilitating lower back problems. Rather than giving up, he sought out another way to train. After training with homemade sandbags that he had seen his military friends use in their workouts, his back pain began to go away. The only problem was homemade sandbags were messy and uncomfortable to use and, hence, the Ultimate Sandbag was born.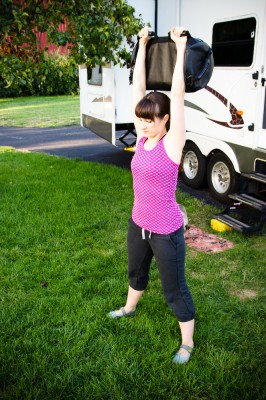 Why play with sand?
What are the benefits of sandbag training?
Sandbag training is functional fitness. Want to be able to clean your garage without getting hurt? Want to be able to show that Costco sized bag of dog food who's boss?
Train with a sandbag.
What makes sandbag training unique is the unstable weight. As you move it around the sand shifts causing your body to work harder to stabilize itself under the shifting weight. How does your body adapt to all this shifting weight? You guessed it, by building a stronger core.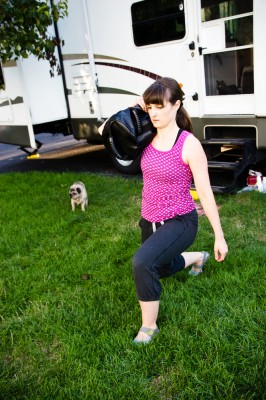 In a nutshell, here are the benefits of sandbag training as I see them.
Functional – Build a strong core with full body workouts. It's training for real world physical demands like going to Costco.
Effective – Improve strength, endurance, and flexibility while burning a boatload of calories.
Portable – Workout anywhere. Forget stinky crowded gyms and head to the park or the privacy of your own living room.
Cost – Like some of my other favorite workout tools, the sandbag gives you a big bang for your buck. It cost a lot less and is way more effective than say a treadmill.
Durable – Made with military grade materials and comes with a one year manufacture's warranty.
Fun – Bring back the days of playing with sand. Except this time you can throw it without getting in trouble.
My Ultimate Sandbag Review and Experience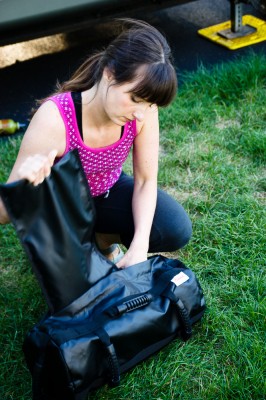 I received the Power Package Ultimate Sandbag to review. It includes…
The outer shell with 6 handles. It has a zipper and velcro closure.
Two fillers that fold and close with crazy strong velcro.
A DVD with filling instructions and 6 different workouts.
A poster showing different exercises
A booklet filled with instructions, exercise descriptions, and workouts.
Some questions you may have about my experience with the Ultimate Sandbag.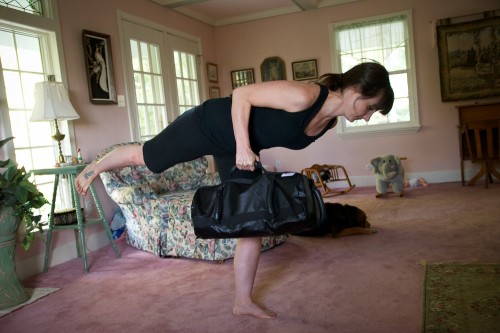 Does the sandbag leak?
Mine hasn't leaked once. I even used it my mom's living room and trust me if it leaked I wouldn't have it in there. 😉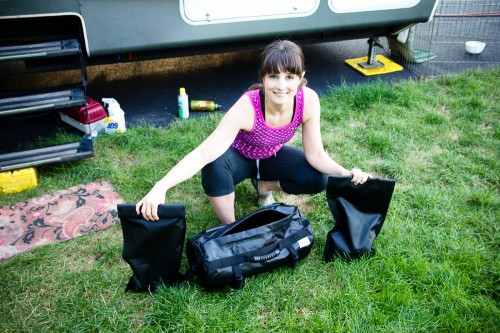 How heavy is it?
It's depends on what your put into and how much you fill the inner fillers. I started using mine half full until I felt comfortable with the bag. I have since filled the two filler bags to 2/3 capacity and it weighs a little over 30 pounds.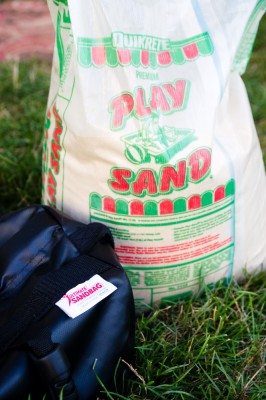 What sort of sand do you use to fill it?
I used child's play sand from Home Depot to fill the fillers. Child's play sand is clean and dry.
Does it give a good workout?
Yep, play with sand to lose weight and get in shape.

The Ultimate Sandbag feels different than other training tools I own. The shifting sand really does make an otherwise simple move more difficult. I'm particularly fond of using the sandbag for more conditioning based workouts.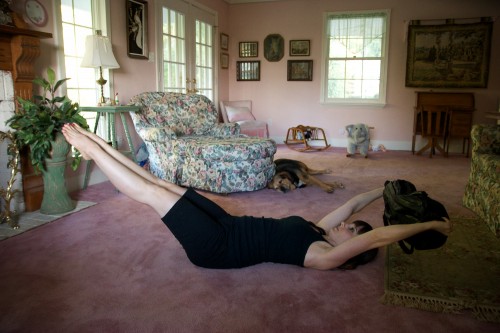 I thought you loved kettlebells? How is a sandbag any different?
I do love kettlebells and while a kettlebell does pull on your center of gravity, hence recruiting more muscles to stabilize than a traditional weight like a dumbbell, the weight of a kettlebell doesn't shift the same way as a sandbag.
Also it's important to continually challenge your body by mixing things up. This is why I also use heavy ropes, medicine balls, and suspension trainers for my workouts. Sandbags fall right in line with my other functional training tools. It's been a fun way to continue improving my strength and conditioning while giving my elbows and hands (it's no secret kettlebells can be hard on the hands) some rest a few days a week. And who doesn't want to play with sand!
Is the DVD any good?
It's a simple DVD with clear and concise directions on how to properly use the Ultimate Sandbag. There are 6 workouts on the DVD. Each one starts with individual exercise instructions followed by the workout that you do on your own. You don't complete the workout along with the instructor on the DVD. It's not "fancy pantsy" like P90X but it's solid and helpful. I did each workout on the DVD and have referred back to the instruction more than once.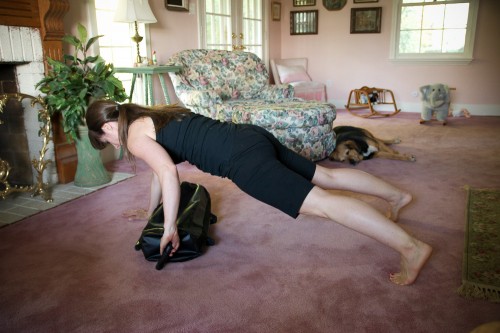 What size would you recommend?
The people at Ultimate Sandbag recommend women start with the size I received, The Power Package. This size is perfect for my needs as I intend to use it for conditioning based workouts/interval training. If I was going to use it for the sole intention of improving strength I might go with the next size up, the Strength..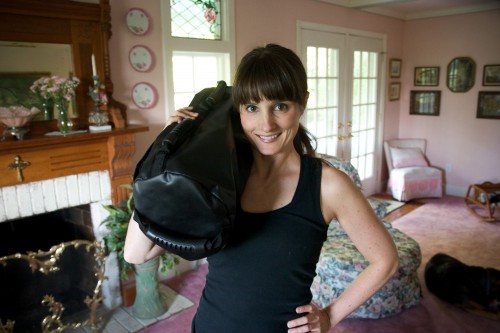 Have you worked out with a sandbag? Do you still like to play with sand?!?!
Hugs and High Fives,
Jenn
Keep up with my kettlebell workouts, real food recipes, and more in one of three ways! 1. Sign up to have posts emailed to your inbox. 2. Subscribe to the RSS Feed or 3. "like" Girl Heroes on Facebook. Simple dimple!
Journey with our family on the road at New School Nomads as we travel fulltime in RV through the United States!
Pin It