Lift Heavy. Lift Consistently. Age Gracefully not Passively
Last week, Brent and I met an older couple while riding the lift. We came down the mountain and ended up on the same lift with the couple again. Our third run down the man said, "We'll just ride up with you guys."
We learned they spent half the year in the Outer Banks where he works in the trades.
We learned they had two kids.
We learned about new runs we should try.
We learned they had started snowboarding together 15 years ago at the age of 50.
Rad!
That, my friends, is why I workout consistently. 
Sure a flat stomach is nice and strong shoulders look great in halter tops.
But the older I get the less those things really matter.
The people who inspire and motivate me the most are the people advancing in age who are hiking trails, snowboarding down mountains, running races, lifting some iron, and living life.
Once I read about a woman who died from getting thrown off a horse…
at 102.
For over 10 years that article of the elderly cowgirl has stuck with me.
God willing, that's how I want to go. I don't want to break a hip falling down the stairs.
I want to be thrown off the back of an Arabian (That's my favorite breed and what I rode when I was younger.) while riding through the mountains.
Not to go all Bible on you but I've said before I'm a little Jesus flavored.

2 Timothy 4:7 – "I have fought the good fight, I have finished the race, I have kept the faith."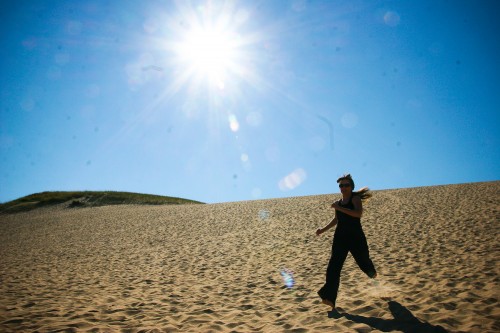 I want to age gracefully but not passively.
I want to keep running figuratively and literally.
The only chance I have of being able to be literally finish running or be gloriously thrown off a horse at 102 is to eat real nutrient dense food and maintain my strength.
Eat real food.
and
Lift.
Lift your body. Lift iron. Lift big bags of dog food.
Just lift.
Lift heavy. Lift consistently.
Snowboarding, hiking, running, dancing, tennis, golf, or whatever activities you enjoy…they are all wonderful but they are all second to strength.
Strength is the foundation of every healthy body.
With that here are my workouts of last week. There was fresh powder a few days so my schedule was off. I'm also doing an upper lower body splits  after months and months of full body workouts. I still love (and prefer) full body workouts but I needed a change and my legs need a bit more rest since I'm snowboarding so much.
Monday – Rest
Tuesday – Strength Training – Upper Body Focus
Wednesday – Strength Training – Lower Body Focus
Thursday – Snowboard
Friday – Strength Training – Upper Body Focus
Saturday – Snowboard
Sunday – Snowboard (This was probably my best day so far. There was powder and I hit more black runs that day than any other day!)
I also walked every day. My lowest step day was 4,478 and my highest was 13,914 so I'm still on track for meeting my 3,000,000 step goal for 2013.
So how was your week? Why do you workout? Who motivates you?
Hugs and High Fives,
Jenn
Keep up with my kettlebell workouts, real food recipes, and more in one of three ways! 1. Sign up to have posts emailed to your inbox. 2. Subscribe to the RSS Feed or 3. "like" Girl Heroes on Facebook. Simple dimple!
Journey with our family on the road at Newschool Nomads as we travel fulltime in RV through the United States!
Pin It