Fit for Adventure
Last week was a week fit for adventure. I got in four kettlebell workouts, two long hikes, and multiple short hikes.
It was sort of a weird week because we were traveling a lot. Typically, we like to stay put a week or so but we have a family commitment at the end of July so we were moving more than usual.
A flexible workout schedule works the best for me but last week was one of those weeks where I had to workout when and where I could. This resulted in a workout schedule that was all over the place. Literally.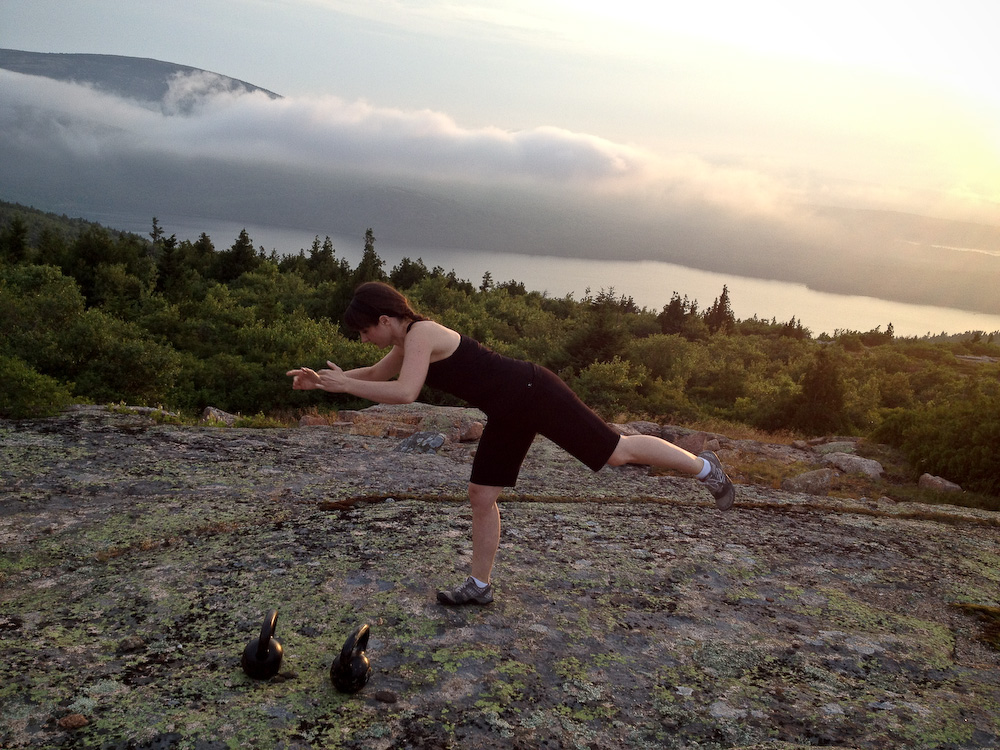 Sunday – Warming up before we shot my Maine workout in Acadia National Park. This location was AMAZING. Someday I'll get around to editing it.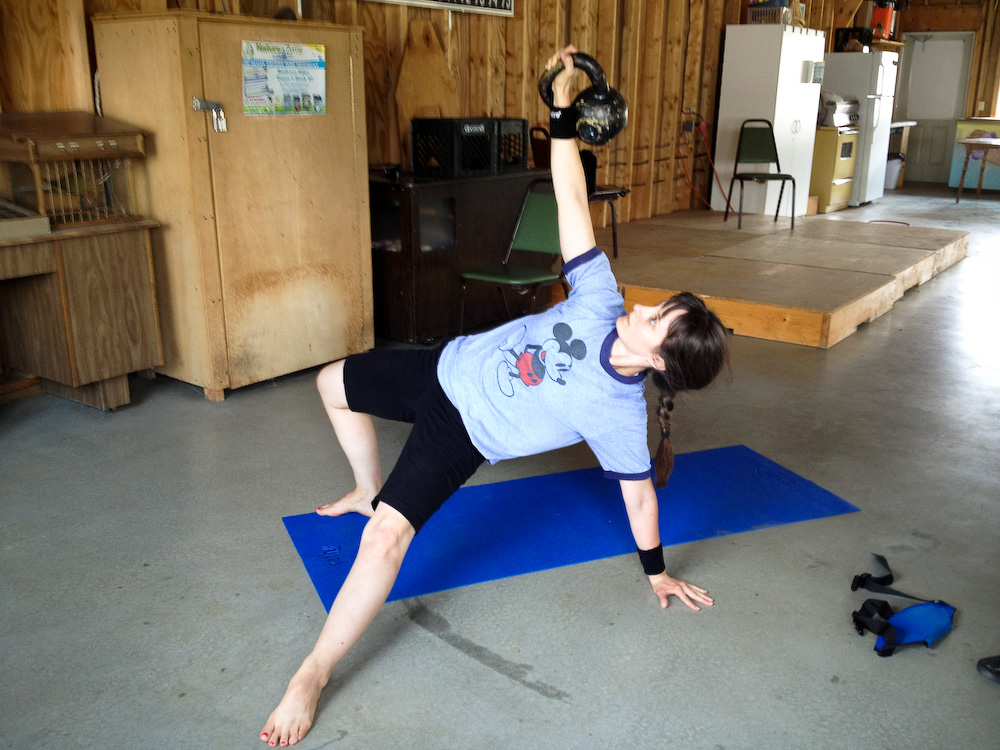 Monday – Practicing Turkish get ups in the campground activity center. I don't like to lay down on the grass (afraid of ticks) and it's tight on the inside of our RV so I don't get in nearly enough get up practice. This location was not so amazing but it was a tick free zone.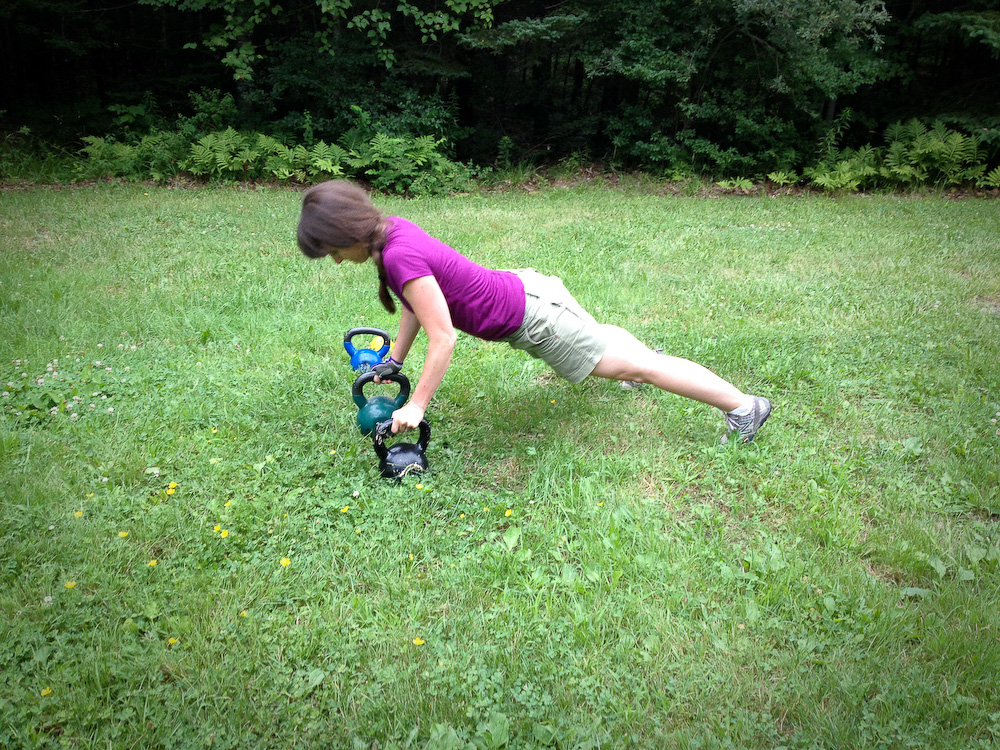 Tuesday – A very short strength based workout at our campsite. We had a lot of space behind our RV which was nice and I could see the ocean from our site. Yeah!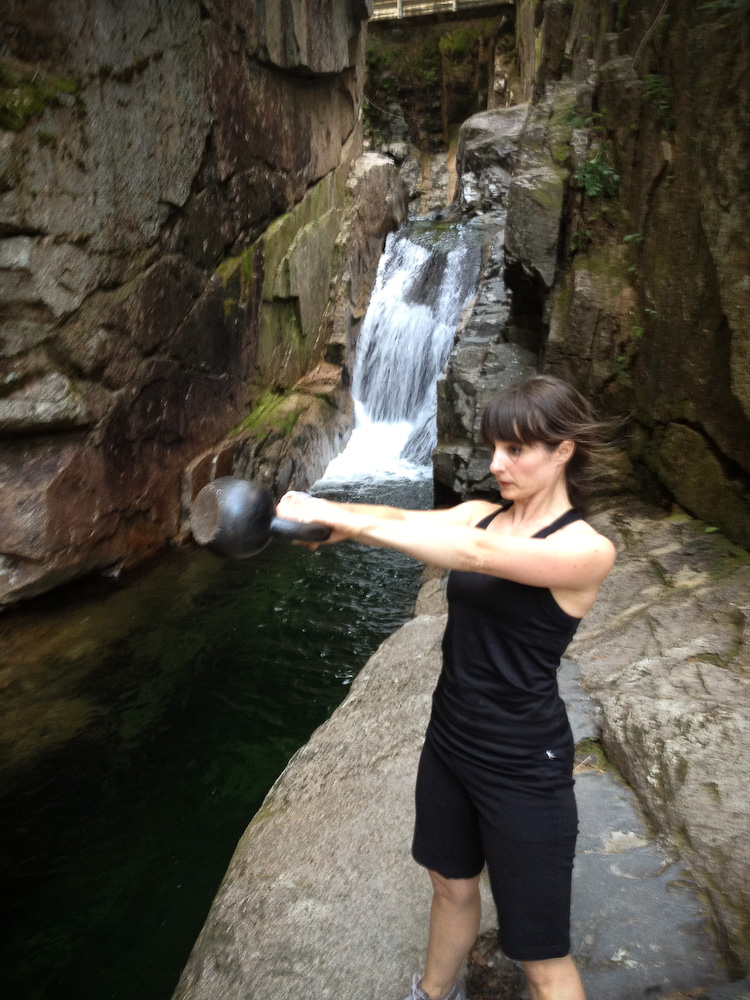 Thursday – We shot the New Hampshire video.  I actually didn't workout in this exact spot but I thought it made a cool picture.
I took off Friday and Saturday.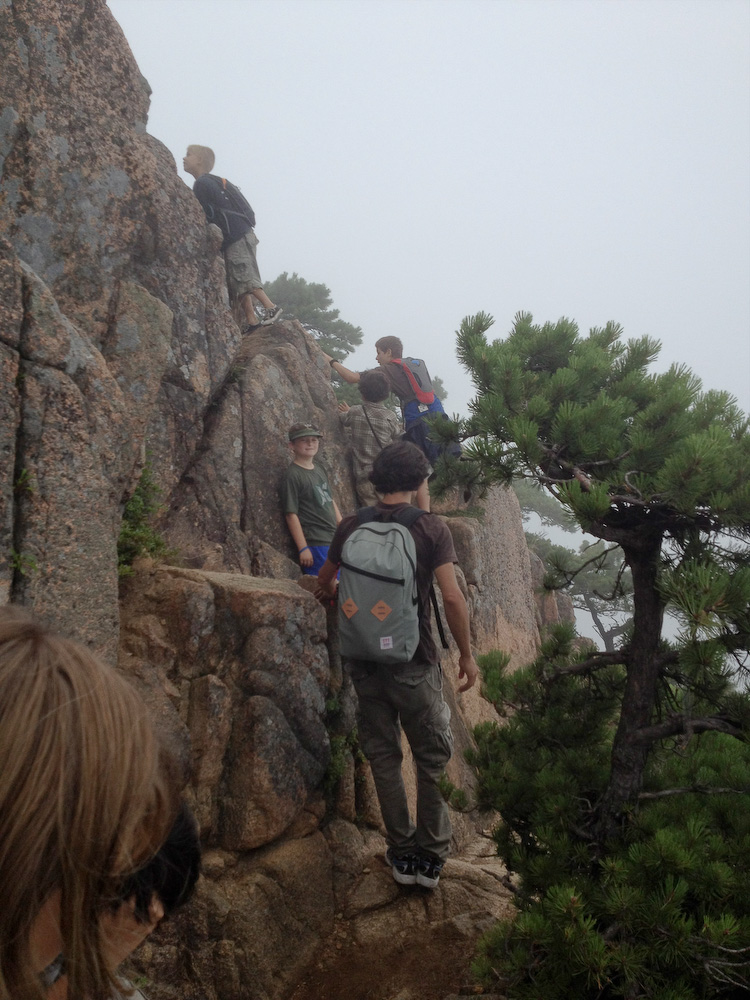 Along with the kettlebell workouts we hiked more than usual. I loved every step.
Almost.
I'll have to tell you about it later. It certainly tested my "fit for adventure" mindset.
Hugs and High Fives,
Jenn
Keep up with my kettlebell workouts, real food recipes, and more in one of three ways! 1. Sign up to have posts emailed to your inbox. 2. Subscribe to the RSS Feed or 3. "like" Girl Heroes on Facebook (Be sure to click "subscribe" if you want posts to show up in your feed.) Simple dimple!
Journey with our family on the road at New School Nomads as we travel fulltime in RV through the United States!
Pin It