Fluffy Friday: Kettlebell Kitchen
This month I set out to complete the 10,000 swing challenge.
This meant I "have to get  my swings in" be it the In-N-Out parking lot or rest stops.
Never mind if people stared at me as if I was insane or I was embarrassing driving my family nuts.
No siree. I won't quit.
The great thing about kettlebells is they make it easy to feed my neurosis workout anywhere.
Yesterday I got in 200 while cooking, Mozzarella Chicken.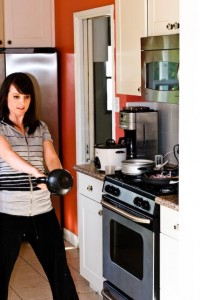 It's just too tempting to pick one up and crank out 50 swings while the onions sauté.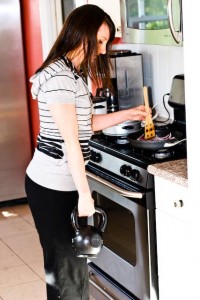 Off came the jacket.  It gets warm doing kettlebells next to the hot stove.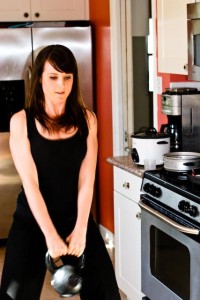 I even had to open a window.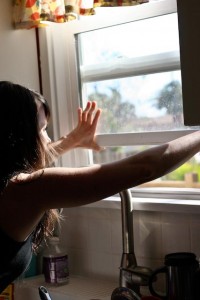 Yes. I just posted a picture of me opening a window.  WTH?  Next thing I'll be posting a picture of an apple and two almonds. 😉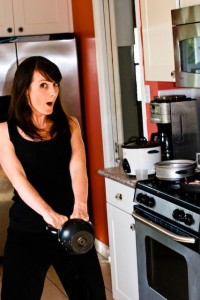 I have 900 more to go today to reach my goal.  Procrastinate?  Me?  Noooooo.
Have an awesome weekend!
Hugs and High Fives,
Jenn
If you enjoyed this this post please Subscribe to the RSS Feed.
Sign up for up to have posts emailed to your inbox.
Pin It