Looking back and looking forward with FOCUS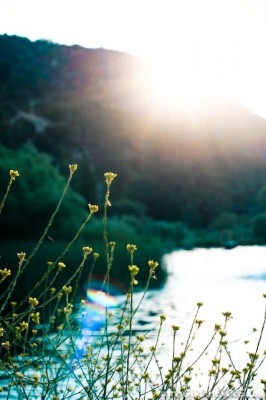 Resolutions, goals, intention, a new day…
Whatever you want to call them, it's the New Year and for many, including myself, it's a time to use the extra excitement to catapult yourself toward the changes you want to see in your life. Who cares if you didn't meet your goals last year. Who cares if that energy fizzled out around March. Last year's failures and disappointments don't need to define your path this year and more than likely you are a few steps closer to your goals than you think.
Of course, you don't need the New Year to begin making changes. Nor does it need to be a "Monday". It can be any day of the year or the week but since today's January 1st, 2014 why not take a few moments to reflect on the past year and think about things you'd like to see happen in the future.
Looking back on 2013
Last year, I chose a word for the year, movement.  While in a hazy half sleep the last day of 2012 I realized, "I trust so I can move" and decided I wanted more movement in body, mind, and spirit.
Looking back…
I didn't pick up my guitar like I had planned. Bummer.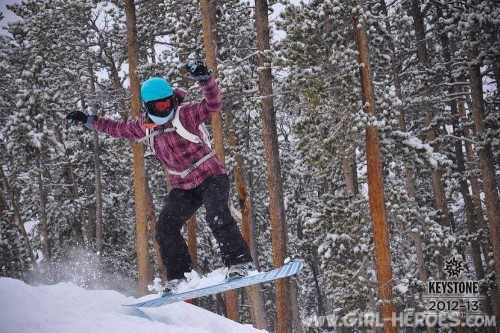 Nor did, I get all my 3,000,000 steps. I got 2,629,591 steps in 2013. Considering my few months of morning sickness and losing my Fitbit, I'm okay with that. I did learn to snowboard better than I ever imagined and, aside from my weeks of morning sickness, kept up my strength training. Last year, ended on a strong note setting the foundation for another great year of building and maintaining strength.
My prayer/meditation life didn't grow as intentionally as I planned but my trust in God has deepened. Despite the changes and surprises this year has brought, I feel a very deep sense of peace that I can't quite explain.
Writing was a bit all over the place but I wrote. I worked on some personal projects and continued blogging, one of my favorite hobbies. The end of 2013 ended on a high note when I was offered a part time gig writing (starting this year) for a company that aligns with one of my passions. I also contributed to a book called Chicks without Bricks.
It's a compilation of travel stories and inspirations from other unconventional women. You can order it here.
All in all my movement was slow but steady.
Looking forward to 2014
I've gone back and forth on choosing a word for this year. Right now as we are still without a "home" (RV) and with a baby on the way and the new writing commitment, I'm inclined to choose "survive". 😉
But I have more faith than that so I'm going with FOCUS.
Rather than adding an entire new list of goals, I want to focus on the movement that started in 2013 to keep (and build) the momentum. I've learned when I spread myself too thin, I get overwhelmed.
1. Focus on maintaining my exercise routine and nourishing my body especially as I prepare for birth. = Continue walking everyday and strength training 2-3x a week. (I really do want to get those 3,000,000 steps this year.) Continue to eat real food and cut back on junk. (Yeah, things got a little out of control around Christmas.)
2. Focus on my older boys and helping them to continue to grow in their strengths. = There is so much to say since they fill the majority of my life but here is a summary. A large part of getting a new RV is about improving their learning environment by setting up creative personal spaces for each boy where Brent and I can help guide them. Thing 1 continues to play his piano and is interested in learning web design or starting a business. Thing 2 just bought himself a new SLR camera and wants to learn about photography. He has expressed interest in drawing as well. Of course, we'll continue with our road schooling (math, history, grammar, Latin, etc.), learning from life, traveling, and exploring nature.
3. Focus on writing. = Write every day even if it's just for 10 minutes. And read. And read some more.
4. Focus on others. = Remembering life isn't about me and look for opportunities to connect with and care for others.
5. Focus on the one thing everything else rests on, my faith. = Peace
Do you choose a word for the year? I'd love to hear about your reflections on 2013 and your thoughts on 2014. If you wrote a post about it please link to in the comments and I'll check it out.
Here's to an amazing 2014 for all of us!!! Happy New Year!!!!
Hugs and High Fives,
Jenn
Keep up with my kettlebell workouts, real food recipes, and more in one of three ways! 1. Sign up to have posts emailed to your inbox. 2. Subscribe to the RSS Feed or 3. "like" Girl Heroes on Facebook. Simple dimple!
Journey with our family on the road at Newschool Nomads as we travel fulltime in RV through the United States.
Pin It