Learning to Embrace Change…
There have been so many changes as of late.
First, I found out I was pregnant. A TOTAL surprise.
Second,  we returned to our hometown, Ventura, CA, after two years of full time travel. While we were already pretty sure we were going to keep traveling before going back, we weren't sure how being home would actually feel. We were open to the idea of staying if that was where we felt lead. As it turned out our gypsy hearts won out and we decided to stay on the road.
Third, in January I'm going start blogging for a company I'm super excited about! It's not a health or fitness company, although I'm scheduled to do a little of that, but it's a perfect fit.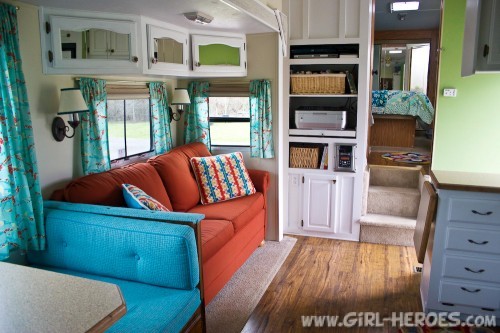 Finally, we spontaneously sold our RV a week and a half ago! You can read the full story and see the RV makeover (before and after pictures) here. Better late, than never.
Oddly with all the changes, I'm feeling really chill which is not exactly my style. 😉 Something about my surprise pregnancy (and living on the road) has mellowed my out a bit. Admittedly, I was shocked and freaked out when I found out I was pregnant but knew I could either choose to embrace change or fight it. In the past, I've fought change tooth and nail and let me tell you change always wins. Always. Even if you think you've beat change you haven't because you've missed out or delayed growth and opportunities. During this time of change I'm making a conscious effort to surrender and trust that's it's all going to work out for good.
It's not always easy. I know. Finding out I was pregnant wasn't the easiest news. My youngest child is 11. I spent my twenties taking care of little ones and now I'm going to spend my late thirties and forties doing the same thing. Brent and I thought we were going to send these guys off to college and pack up to travel the world. We still may but there will be another family member in tow and it will be good. Very good.
There are times I'm second guess our choice to stay on the road. Is it the best thing for our family? For Brent's work? Brent works freelance and that, in and of itself, is riding a constant sea of change but you know what? It always works out one way or another. Our life isn't conventional but at the end of the day, I wouldn't have it any other way.
I questioned the timing of getting this new blogging job. But I believe we can make time when there is no time if it's something we are passionate about and so I decided to go with it.
When we got the call about our flippantly posted Craiglslist ad as we were leaving Austin, I questioned whether we should stop and show the RV. Should we just keep going? We decided to stop and 30 minutes later agreed to sell it. For the next two days I questioned our decision. Then I decided to stop questioning and trust. After all we had already sold our home what could I do?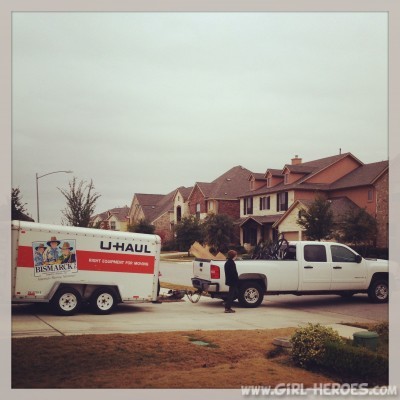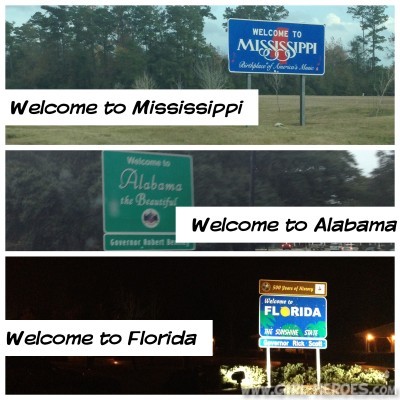 Now after packing our stuff up in a U-haul and making a mad dash from Texas to outrun the winter storm, we are at my parent's place in south Florida looking for a new home on wheels. Looking for a doctor or midwife to deliver our new baby in a few months. Looking forward to the changes that will inevitably come.
Hugs and High Fives,
Jenn
Keep up with my kettlebell workouts, real food recipes, and more in one of three ways! 1. Sign up to have posts emailed to your inbox. 2. Subscribe to the RSS Feed or 3. "like" Girl Heroes on Facebook. Simple dimple!
Journey with our family on the road at Newschool Nomads as we travel fulltime in RV through the United States.
Pin It