Shock, Panic and Joy! (And still a little shock.) Welcome Thing 3
At first you think it might just be stress. After all it's not the first time you've been late.
Then if you're a hypochondriac your aching breasts must be a sign of cancer. It's not totally crazy when it runs in your family.
Finally, after many "there's no ways" you head to the store.
Then you pee on a white stick and casually check Facebook while you wait because "there's no way".
Until you see two pink lines.
At first, it's shock. What? How? Impossible! You forget everything you've ever learned in sex ed.
Then it's panic. Your youngest child is eleven. You're 35. This wasn't in the "plans".
Then it's joy. Because love multiplies.  You realize that God is giving you a gift that you've always wanted but didn't have the courage to ask for.
Welcome Thing 3!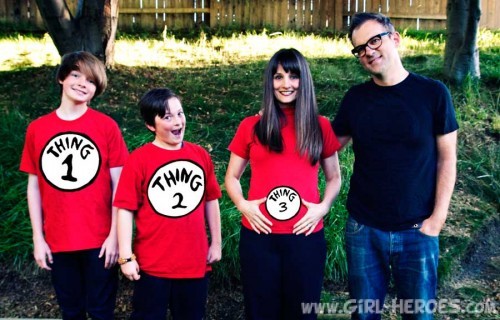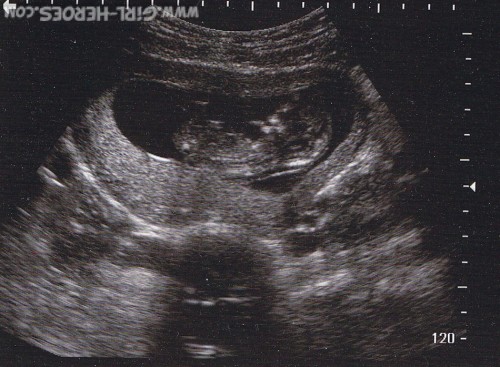 I haven't felt much like blogging lately. Mostly because I've been curled up in in fetal position feeling like I'm on the verge of vomiting 24/7. I don't have any interesting exercise locations to share because I haven't exercised in weeks. I don't have any pictures of farmers markets or funky grocery stores because the thought of broccoli (or most greens for that matter) make me want to sprint straight to the bathroom.  It's been a rough 8 weeks. On top of dealing with a major unexpected life change, I've been terribly sick. I've been living off of hard boiled eggs, cucumbers, watermelon, and Gorilla Munch cereal. Don't judge. That stuff is good!
But finally, after hitting 12 weeks this past weekend, things are one the upswing. I might even get in a workout this week. Thankfully, I filmed my last state kettlebell workout just a few days before morning sickness hit hard and if all goes well I'll get another one edited soon.
Anyone else ever experience an unexpected pregnancy? Or morning sickness? How did you deal?
Hugs and High Fives,
Jenn
Keep up with my kettlebell workouts, real food recipes, and more in one of three ways! 1. Sign up to have posts emailed to your inbox. 2. Subscribe to the RSS Feed or 3. "like" Girl Heroes on Facebook. Simple dimple!
Journey with our family on the road at Newschool Nomads as we travel fulltime in RV through the United States.
Pin It