Cute and Comfy: Handful Sports Bra Review and GIVEAWAY!!!!
As I've grown older, I've learned that my self worth is not in my body.
I am so much more than my body.
That doesn't mean I don't like pretty things and one of the things I never found pretty were sports bras. If they weren't smashing my chest, they were too revealing or too uncomfortable. I had pretty much given up on the idea of a sports bra that was cute and comfortable.
Until I heard about Handful.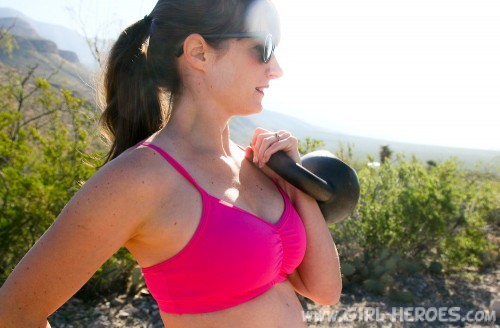 Their motto is "flatter not flatten".
I was really excited last winter to find out I was going to get to review the new Battle Cry Pink Handful but due to changing their production to the USA (Yay for made in the USA!) the review got pushed back.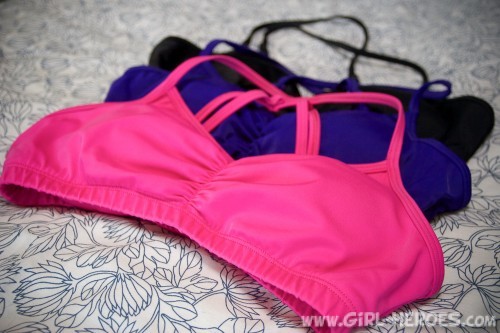 However, I couldn't wait so I went ahead and bought a black and purple one. After nearly a year of wearing the Handful sports bra. I can say with confidence…
IT. IS. THE. BEST.
And the Battle Cry Pink color is so pretty!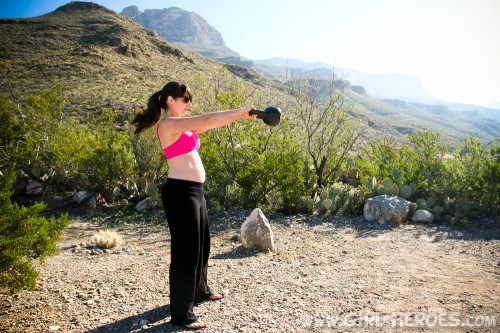 Handful bras have basically replaced most of my other bras because they are easy to care for and that comfortable.
The front doesn't "gap" (I can't stand bras that do that.) and the straps don't slide down or dig into my skin. In fact, I have even slept in it a few times and didn't wake up feeling like I was wearing a tourniquet.

Not only is it comfortable but it's versatile with adjustable straps that can be worn straight or crossed in the back.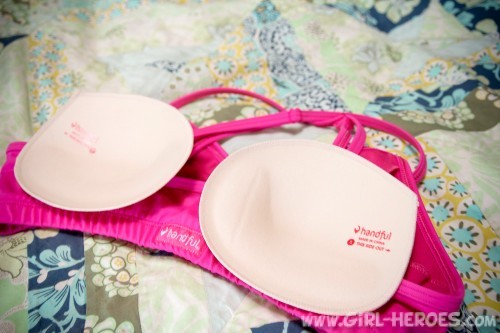 The pads are removable and washable.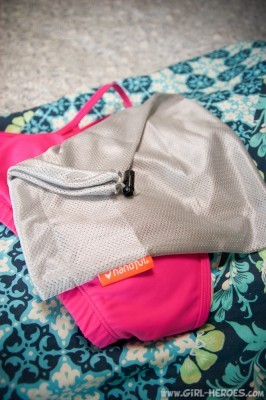 Speaking of washable, each bra comes with its own mesh bag for storing and washing. I've washed each of my bras numerous times over the past year and they still look great. I do air dry them and avoid fabric softener.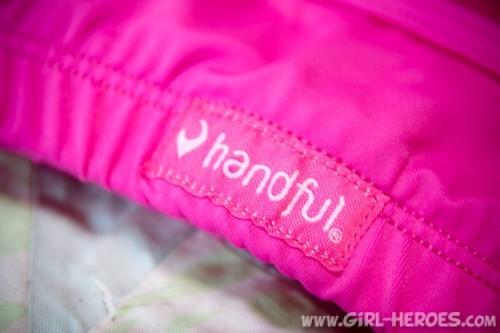 So yeah they are the most comfortable bras I've ever owned but what's really great is the company. It was started by a woman, Jennifer Ferguson, who instead of giving up on ever finding the perfect sports bra, created one. Eight years later the company is run by four women in Oregon.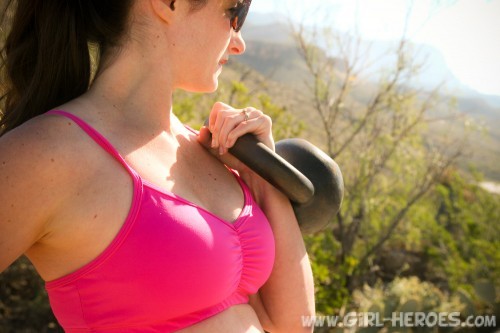 Handful has generously offered to give one Handful sports bra to one lucky Girl Heroes reader. There are 6 chances to enter below! Contest ends 1/10/14 at 12:00 am. I'll notify the winner by email and you have 48 hours to respond.
I'll end with Handful's definition:
"hand-ful (noun) – A strong, confident, determined, active, compassionate, and/or adventurous woman."
How are you a handful?
Hugs and High Fives,
Jenn
Keep up with my kettlebell workouts, real food recipes, and more in one of three ways! 1. Sign up to have posts emailed to your inbox. 2. Subscribe to the RSS Feed or 3. "like" Girl Heroes on Facebook. Simple dimple!
Journey with our family on the road at Newschool Nomads as we travel fulltime in RV through the United States.
Pin It