5 for 5 Challenge: Kickstarting the New Year
Happy 2012!
I love the New Year. It's a chance to begin a new adventure and to evaluate our choices of the past year.  What worked? What didn't? Are we headed where we want to go? There is something fun about hanging a new calendar and seeing all the empty pages just waiting to be filled in.
More than anything this year, I really want to just focus on trying to live a simple life, be in the moment with my family and continue to love harder.
I do have one"smartie" fitness goal I'd like to accomplish by the end of this year. I would like to be able to press two 35lb kettlebells for 5 reps this year. As of now, I can press 2 26lb kettlebells. I pretty sure I could still press two 30 lb bells but due to lack of space the next weight up we brought was 35 lbs. So that's my fitness goal for the year. I also should start thinking about my RKC recertification due this year. I'll have to repass all the requirements.
And…
Like many Americans, I put on a little weight over the holidays. How much I don't know exactly because I don't have a scale. I did step on my parent's scale and it looks like about 5 or 6 pounds but since I don't have a starting weight on that scale it's just a guestimate.
Five or 6 pounds are really not a big deal. I'm still at a healthy weight, love my body, and all that feel-good-love-yourself-mushy-mush still rings true.
But….
I'm not going to let that 5 pounds sit there because I love myself and my family. If I let this 5 pounds sit here what is going to keep me from doing that next year and the year after? I'd rather lose 5 pounds this year than 50 pounds 10 years from now and possibly try to correct a host of preventable issues that could arise from being overweight.
To start off of the New Year I'm doing a 5 for 5 challenge.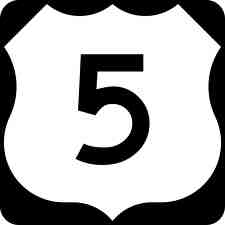 Girl Heroes 5 for 5 Challenge
1. Do 5 short but intense workouts a week. – I'm thinking 3 kettlebell workouts, a light suspension training workout, and a very short sprint workout. All workouts will be 20 minutes or less.
2. Reduce calories by 500 a day. – This puts me on average in the 1600-2000 range depending on my activity level. I'm going to start tracking calories again for a few weeks. It's been so long since I've tracked that I don't think I'm being honest with myself about portion sizes. It also helps curb the snacking because "I'm bored" or "want to procrastinate" habits I tend to have.
3. For 5 weeks total.
(I really wanted to come up with 2 more things to do so 5 things would be on my list but that would go against my commitment to keeping things simple and I couldn't make 5 work with sleeping. Five hours of sleep would not be enough for me!)
This should more or less add up to about a 5 pound weight loss over 5 weeks. (Interesting how it's going to take 5 weeks to take off what I put on over the course of 5 days. Oh well. No biggie.) I won't know exactly how much I lose because I no longer have a scale but the point is to resume to old habits that don't necessarily come easy for me. If you've been reading my blog for any length of time you know that I naturally gravitate towards more sedentary activities like reading, daydreaming, and sitting at the computer. I need a jumpstart for the new year.
After 5 weeks I'll continue with 3-5 workouts a week and I will more than likely stop counting the calories but the next 5 weeks should be enough to get me motivated and and make old habits new again.
Oh and there is one more thing.
Sugar.
I've thought long and hard about my relationship with the white powder the last few months.  I'm decided that today I would go back to what I know works for me: allowing myself homemade sweets made with unrefined sugars. This is the most livable solution for me. In my ideal world, I'd give up all sugar completely for good but that's just not going to happen. The choice to eat unrefined homemade treats I can happily live with. I have a lot more to say about sugar but right now I'm going to bed because getting more sleep is a priority this year.
Hope you had a Happy New Year and a wonderful Christmas!
Hugs and High Fives,
Jenn
Check out our family's adventures at New School Nomads as we take a year long road trip through the United States!
If you enjoyed this post you can follow one of three ways! 1. Subscribe to the RSS Feed 2. "like" on Facebook, or 3. Sign up to have posts emailed to your inbox. Simple dimple!
Pin It