Starting Now.
Where do you want to be in 10 years?  When 2020 hits what do you want to look back and see?
Only one full day left of 2010.
It just seems like yesterday it was "Y2K".   It just seems like yesterday I gave birth to a baby boy who is now 10 years old.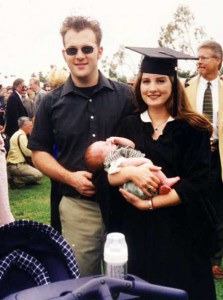 2000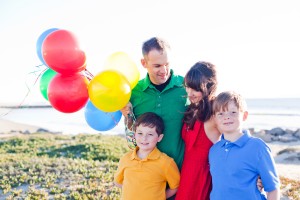 2010  (Photographer)
Most days, I have peace about what I did with my last 10 years. I didn't do nearly everything I hoped but I did graduate from college.  I stayed married to an amazing man.  I overcame borderline personality disorder.  I birthed two children. I stood by Brent encouraging him as he left the 9-5 world to start his own business. I graduated from the Second City Conservatory.  I forgave people who hurt me.  Brent and I made a short film.  I listened at times when I wanted to talk.  I wrote a full length screen play that sits on the shelf. :-/  I traveled to India, China, and South Africa assisting Brent in the making of a documentary.  I sort of overcame a fear and let my children play in the ocean. I gained, lost, gained,  lost, and maintained weight.  I became an ASCM certified personal trainer and an RKC.  I tried to teach my kids the importance of helping others. I competed in a few figure competitions.  I occasionally held my tongue.  I started two blogs. I homeschooled my kids full time one year and now homeschool part time.  I began competing in taekwondo.  Sometimes, I even loved when I wanted to hate.  That is, by far, the hardest.
I write this NOT to brag because it did take 10 years.  I write this because I want to reflect on and remember the things I did accomplish and the good choices I did make because there were also a hell of a lot of disappointments, failures, bad choices, selfish moments, hurtful words, bursts of anger, the death of friends, wasted hours on the internet, disease, rejections, hurts, and broken dreams. And I got a minivan. Truth be told, in the beginning of year 2000 I would have never dared to dream the decade would turn around as it did. In year 2000, I was newly married, depressed, and in the middle of an unplanned pregnancy trying to finish college.  I was going to therapy 3x a week just so I wouldn't jump off a bridge. Literally.
Yet, I did the best I could believing that God had a plan for me.  He did. It may not look how I imagined it but He had a plan.
And…
He still does.  For me and for you.
2011
It's just around the corner.
It's a new year and we are moving into the next decade.  In 10 years, I want to look back and see a full life.  A life full of faith. Even if things don't work out as hoped, I want to say I wasn't afraid to dream. And I have no intention of passively letting the next 10 years go by and stand on the eve of 2020 wondering what happened. I want to be present. I want to breath in life with every cell of this aging body of mine. There are  10 518 975.3 minutes in the next 20 years.  Ten million, five hundred and eighteen thousand, nine hundred and seventy five minutes.  Each. One. A. Gift.
And I'm going to do my best to treat each one as so.
In the next 10 years, I'm going to….

Breath deeper.
Listen better.
Risk bigger.
Trust greater.
Forgive faster.
Love harder.
Starting now.
Everything else will fall into place.
What about you???   When you look back on the last 10 years are you happy with the choices you made?  Don't be shy, I'd love to hear your accomplishments be they big or small!  What are your dreams for the future???  Where would you like to be in 10 years?
Happy New Year!!!!
Hugs and High Fives,
Jenn
If you enjoyed this post please Subscribe to the RSS Feed.
or
Sign up to have posts emailed to your inbox.
Pin It