Kicking Off the New Year
Brent and I  I kicked off the New Year early last week by attending taekwondo winter boot camp.  Yeah…pun intended.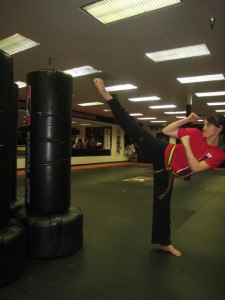 For 4 days, Brent and I kicked and punched alongside each other.
Each day we did 45-60 minutes of cardio and strength, 45-60 minutes of kicking, 45-60 minutes of sparring and sparring drills, and 45 minutes of either forms, board breaking, or games.
I. Was. Sore.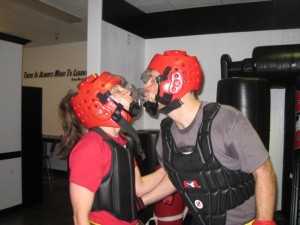 Nothing says love like a swift kick to the head followed by a kiss.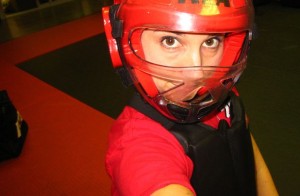 Is this a scary face or what!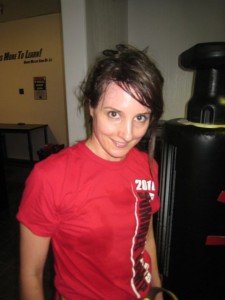 Helmet hair.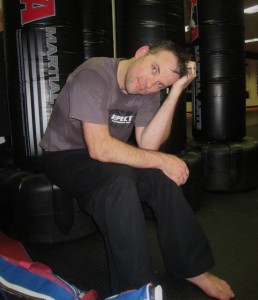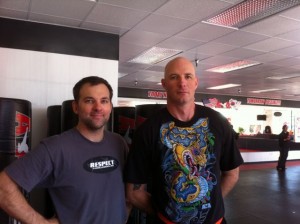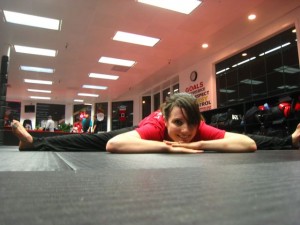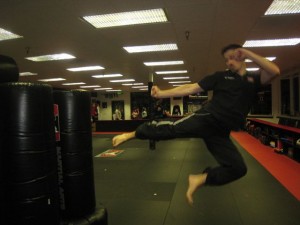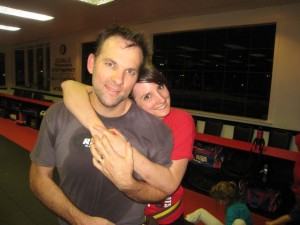 The couple that kicks together sticks together.
It was good and just the kickstart (those silly puns) I need to get back on track this year as I gained a few pounds over the holidays.  Nothing to be upset over but I have no intention of letting them sit there and accumulate.  Been there and done that.  No thanks.  Besides I can't afford new jeans right now so it's back to life and back to reality which means no more 2nd and 3rd servings unless I'm truly hungry.
Speaking of kicking off the new year we hung out with some of our taekwondo friends on New Years.   The best part is how everyone is casually calling each other Mr. and Mrs. (or Miss or Ms.) out of habit.
What did you do for New Years?
Hugs and High Fives,
Jenn
If you enjoyed this post please Subscribe to the RSS Feed.
or
Sign up to have posts emailed to your inbox.
Pin It