A Mother's Day Pilgrimage – Hiking Cold Springs Trail and the Santa Barabara Lululemon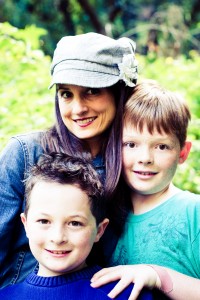 Breakfast in bed?
Nope.
Flowers?
Nope.
Candy?
Nope.
Cuddling, kisses, love letters, a hike and my FIRST pair Lululemon pants?
Yes, yes, yes, yes, and yes.
Oh and a steak, grilled artichokes, and my favorite salad for dinner prepared by none other than Grill Hero himself.
YES! Man, I love that guy.
The morning started out with cuddling and cards.  If you know me well, then you know I'm sort of touchy feely I LOVE to cuddle.  It's pretty much my idea of perfect.  Put it together with sweet love letters from my kids and I'm good for life.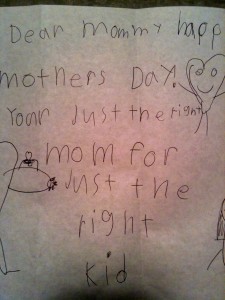 Thing 2's "love letter".  It says, "you're just the right mom for just the right kid".  He tells me that he came up with that himself.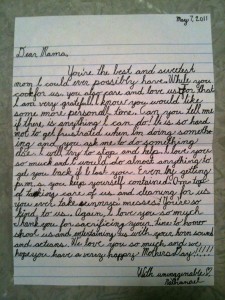 Thing 1's "love letter".  It made me laugh and cry.  Here is an excerpt, "Thank you for sacrificing your time to homeschool us and entertaining us with your horn sounds and actions."  Ummmm…I'll leave my "horn sounds and actions" to your imagination.
After breakfast we went to church and then to Santa Barbara for… "the pants".  Before coming home we went on a lovely hike on Cold Springs Trail.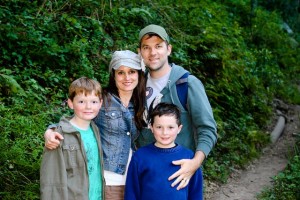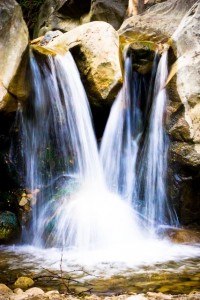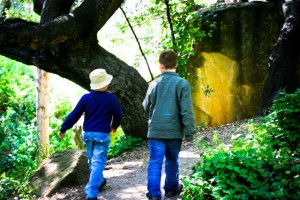 Now about "the pants".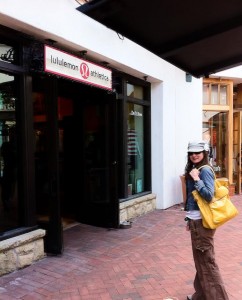 This was my first pilgrimage visit to a Lululemon store.  While people have been raving about Lululemon for years, I'm not one to buy into hype and I have NEVER EVER spent over $50 on a pair of jeans.  My favorites are a pair of Levis I got on sale for $23.  True.
Most of my workout clothes are old t-shirts that are now too ratty for every day wear, from discount stores like Marshall's or Ross, and I've even been known to buy workout clothes from thrift stores.  Don't judge.
I'm just cheap really frugal and have a have hard time spending money on luxuries with so many people in the world lacking necessities.  But since my training business, Iron Vigor, is continuing to grow and I'll speaking about kettlebells with Lisa From Workout Mommy at Fitbloggin' in a few weeks, I felt like I could justify "needed" a pair of nice pants.
But to make parting with my hard earned cash easier…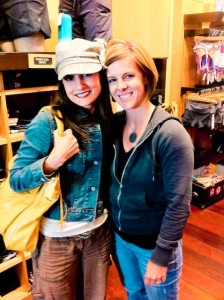 …I ran into my friend, Martha, at the store!  Anyway, what are the odds that she and I would both decide to drive up to Santa Barbara to go to Lululemon for the first time on Mother's Day!?!?!  It turned out to be a huge blessing because not only was I having a hard time spending the $$$ on a pair of pants she helped me to pick out the best pair.  I originally thought I would get the Run Inspire crops but ended up, after getting honest feedback from Martha and the girls working there, (Me? High maintenance?  Noooo….) getting the Wander Under Reversible Crops.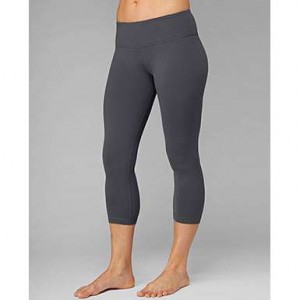 I've only been wearing them a few hours but so far?  Love. Them. They are so soft, stretchy, and much more flattering than the cheap tights I've been wearing for years. If they are really able to "withstand 5 years of physical athletic abuse" as the tag states, heck, if they look/feel half as good in half that time I'll be a convert for sure.
Speaking of recent well loved workout gear. The winner of the New Balance Trail Minimus was Rebecca.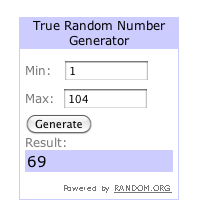 Thank you to all you entered!!  I wish I could give you all a pair of shoes.  Really I do!!  There is still time to enter the $100 Spa Finder Gift Card Giveaway.  Check out my Olay Total Effects Line and Dark Circle  Minimizing Brush review to enter to win!
What did you do on Mother's Day?  Do you have any Lululemon items?  If so what's your favorite?  Is it difficult for you spend to money on nice things? Anyone else going to Fitbloggin'?
Hugs and High Fives,
Jenn
If you enjoyed this post please Subscribe to the RSS Feed.
or
Sign up to have posts emailed to your inbox.
Pin It