Stick it, Post Its.
This morning I did something spectacular.
I threw away some unreasonable expectations I had of myself.  Some mental clutter.  Some .0002 oz weights.
For years, I have had perfectly straight rows of turquoise post it notes taped to the wall behind my computer monitor.  On them I wrote "steps" that I thought would take me in the direction I wanted to go.  As I was cleaning my desk this morning, I realized some were more paralyzing than motivating.  Others were no longer relevant.   Still others made me feel like a failure.  It's hard to move forward when you feel overwhelmed and confused.  So one by one, I peeled them from the wall.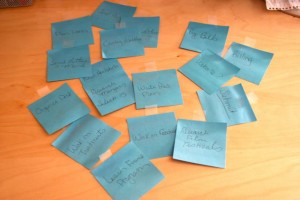 Then I crumbled them into a ball…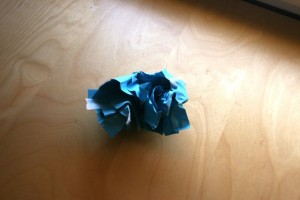 …and put them in the trash.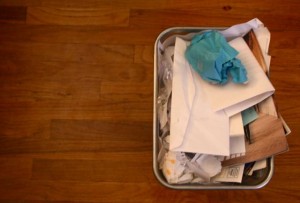 I'm not throwing away my goals.  If you have read my blog for any amount of time you know I'm a very goal oriented person.  I will continue to set and reach goals, oh yes I will, but I at the same time I am choosing to allow myself the freedom to "just be".  I'm giving myself more room to breath.  More room to play.  More room to love.  I'm re-prioritizing.  I'm setting new goals.  I'm wiping the droplets off of the bathroom mirror.  I'm letting go of unreasonable expectations and embracing new possibilities.  I'm moving forward into territories that are a little less charted and I'm excited.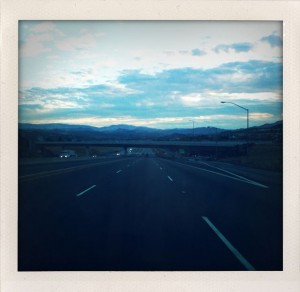 Hugs and High Fives,
Jenn
If you enjoyed this post please Subscribe to the RSS Feed.
Sign up to have posts emailed to your inbox
Pin It