Washington ROCKS with Rainier cherries, Raw milk, and Rural Coffee Stands.
Roadside fruit stands, farmers markets, a raw milk drive-thru, espresso stands on corners even in the most rural towns, mountains, ocean.
Washington is a food and nature lovers paradise.
At least in the summer.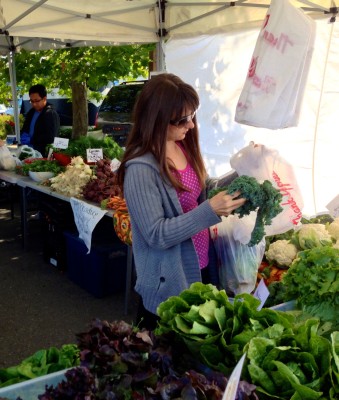 Getting food this week has been a fun adventure!
There has been an abundance of Rainer cherries and berries galore.
We even found green tomatoes so I can make one of our favorite summer recipes, fried green tomatoes.
After leaving the farmers market we saw a sign for raw milk.
We haven't bought raw milk since we lived in CA because, while I'm all for raw milk, I'm a little cautious.
We decided to check it out and drove up to a window where the girl told us about the raw milk and the farm's testing procedures.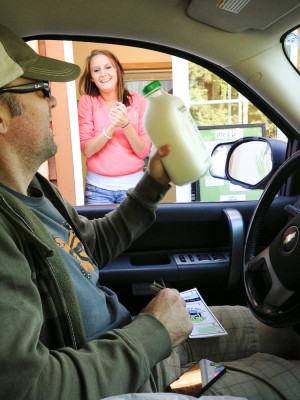 So we bought some.
It was expensive but I love to support local farmers when we can.
Especially a farmer who I would consider a freedom fighter.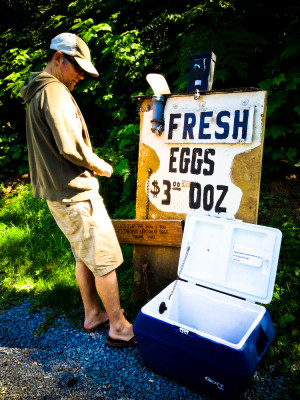 To top off a wonderful week of food experiences, we bought our eggs from a nearby help-yourself egg stand.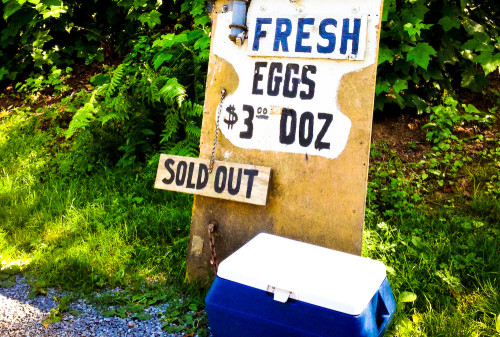 We  bought the last of the eggs and had the responsibility of following the directions to turn the "sold out" sign around.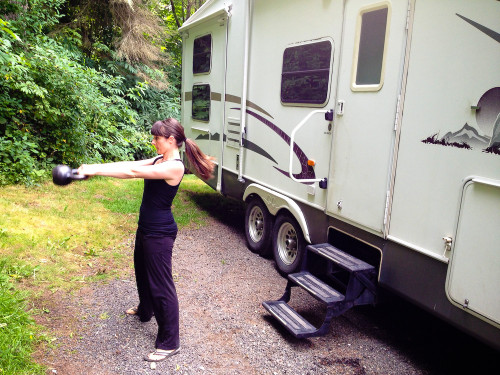 However, I can't say much about my gym this week.
Our campsites have been pretty blah and I didn't take out the time to search out any beautiful places to workout. I just got it done wherever we were parked.
Any interesting food discoveries in your area? Do you have a farmers market near you? How do you feel about raw milk?
Hugs and High Fives,
Jenn
Keep up with my kettlebell workouts, real food recipes, and more in one of three ways! 1. Sign up to have posts emailed to your inbox. 2. Subscribe to the RSS Feed or 3. "like" Girl Heroes on Facebook. Simple dimple!
Journey with our family on the road at Newschool Nomads as we travel fulltime in RV through the United States.
Pin It