CSA and Other Things.
I live in a smallish laid back beach town.  That alone makes this a great town.
But…
My town also has lots of opportunities for fresh local food year round.
Off the top of my head I can count 3 weekly farmers markets within a 10 mile radius and that's not counting all the farm stands.
(I don't take this for granted.  Really.)
I also know of 3 local CSAs.
(Totally spoiled.  Now I'm embarrassed to admit I like McDonalds.)
I belong to one of the local CSAs and yesterday this is what came in our box.
Lettuce, Beets, Chard, Japanese Turnips, Basil, Summer Squash, Parsley, Leeks, Tomatoes, Apricots, Arugula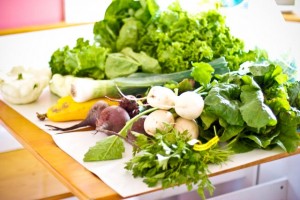 Oh and some lovely Snap Dragons.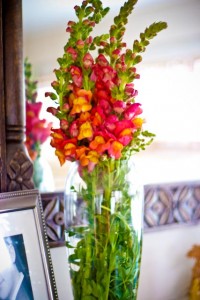 If that did not make my day….I got an email from another homeschooling mom, whose husband is a local fisherman, that said they were selling fresh sea bass.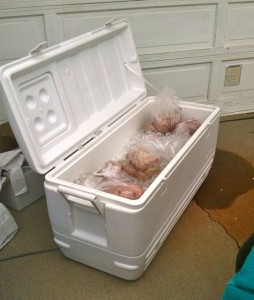 Yes please.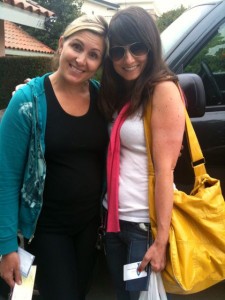 I ran into a friend of mine who was also picking up fish.  This girl is amazing.  She just had her 7th child.  Yes, I typed that right 7th.  Just the other day she was asking me to do a triathlon with her.  Definately a Girl Hero.
Later, Brent and I cooked up a feast of fresh veggies and herb crusted sea bass.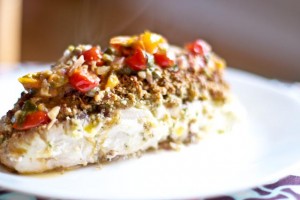 I'm going to do some more tweaking to this recipe as it clocked in at 610 calories.  Doable for maintenance but a bit much as I'm trying to reach a goal.  As soon as I'm finished tweeking I'll post the recipe.
In the meantime, I've decided to do a summer salad series.  Each week I'm going to try and post a new salad.  I'll start tomorrow because it's 9:30 and I promised to improve my grades.  😉
Where do you get your produce?
We don't get much fruit in our box so I also buy a lot of produce from Trader Joe's as well.  And I'll drive 100 miles to get Rainier cherries if they are on sale.
Hugs and High Fives,
Jenn
If you enjoyed this this post please Subscribe to the RSS Feed.
Sign up to have posts emailed to your inbox
Pin It