Life Lately
This morning I spent some time reading some fitness/healthy living blogs of friends who I have "known" for the last 3-5 years of blogging. I have not done this regularly for months and months. It made me nostalgic in a strange way for the time when I read blogs and interacted with bloggers almost every day.
It also made me want to come here and post because blogging has almost always been a very fulfilling hobby.
As we approach our 48th state and near our two year anniversary on the road we are facing some big decisions and life changes. I've been so preoccupied with traveling and schooling (we homeschool year round) that I haven't made much time for myself. My workouts have been sporadic, internet not always reliable, and I find myself reluctant to go online much of the time.
Then this morning I realized how much I missed this space.
So I'm dropping in to say hello. I haven't forgotten the state kettlebell workout series. I plan to follow through with those even if it takes me another year to finish editing because it's not good for my self-esteem to start something only to quit halfway through. Something I've been known to do more than once.

Anyway all in well in my life. I'm enjoying my family more than I ever thought possible and while life on the road is challenging at times I can't imagine having spent the last two years any other way.
I'm still doing yoga although it's more like 5 times a week instead of every day like I had hoped. I'm also still working out with my kettlebells a few times a week with the intention of maintenance instead of pushing myself to be stronger, faster, or any other "more". There is certainly a time and a place for that mentality but now is not the time for me. For a period of time working out was my life, or at least a huge part of it. Now it's just something I do to live a more full life.
I workout to live not live to workout.
I've not been as good about taking pictures of workout locations lately but here are few of the food and fitness highlights from the last few weeks.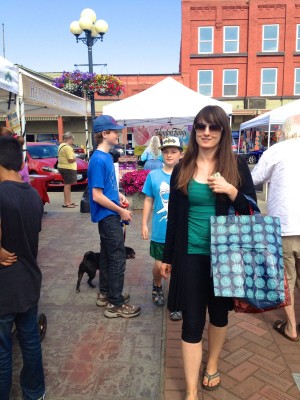 We stocked up at another another farmer's market.
We picked over 8 pounds of organic raspberries and blueberries at the original Cascadian farms. The berries were $2.25 a pound! At that price, I will never be able to buy berries from a store again!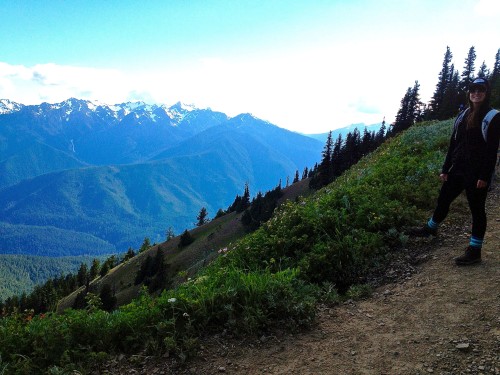 There have been hikes in the Cascade National Park, Olympic National Park and the Hoh Rainforest which is part of Olympic NP.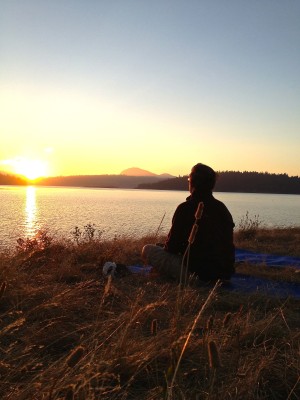 There was some yoga with Brent overlooking the Puget Sound.
Just to keep it real there has been yoga in the RV because there were too many mosquitoes outside.
What have you been up to lately?
Hugs and High Fives,
Jenn
Keep up with my kettlebell workouts, real food recipes, and more in one of three ways! 1. Sign up to have posts emailed to your inbox. 2. Subscribe to the RSS Feed or 3. "like" Girl Heroes on Facebook. Simple dimple!
Journey with our family on the road at Newschool Nomads as we travel fulltime in RV through the United States.
Pin It