Eating Local on the Road
Earlier this week Thing Two and I headed out to explore the local food options in Rapid City, South Dakota. Thing One stayed home with Brent because he wanted to practice his piano.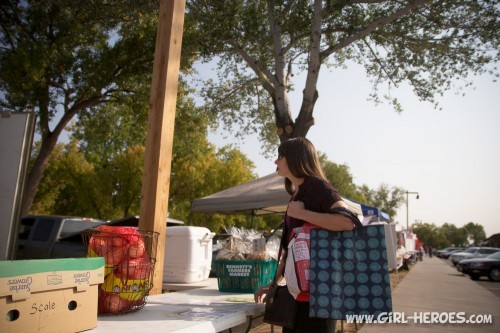 Our first stop was the farmers market where we bought some of our fruits and vegetables for the week.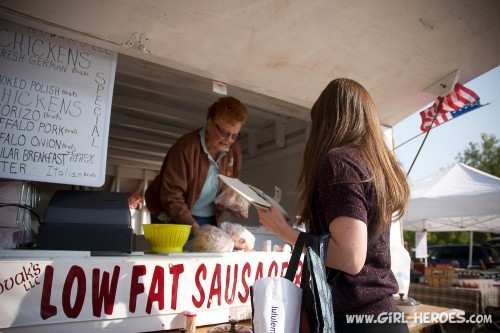 I was happy to find a vendor selling whole free range chickens for $8 a chicken.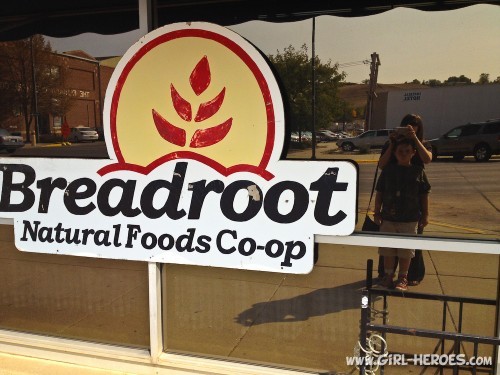 We also stopped at Breadroot Natural Foods Co-op.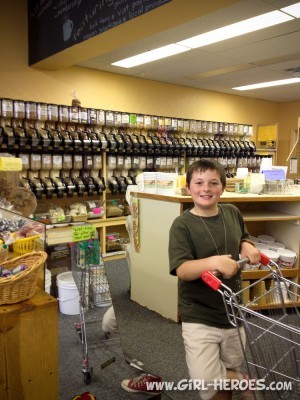 They had a large selection of bulk items.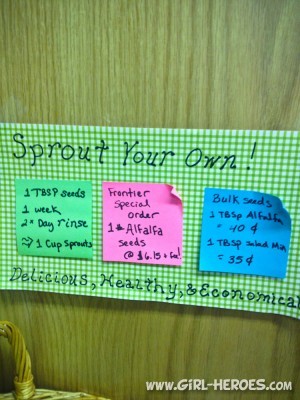 I saw some directions for sprouting your own seeds. I've been wanting to do this for a long time so I picked up some alfalfa seeds.
After the co-op we stopped at Safeway to pick up the last few things we needed but couldn't find at the co-op or market.
We came home and laid out our bounty just like the old days when I lived in a house without wheels. (I just got a little homesick reading that old post. I can't believe our family has been on the road for almost a year!)
Anyway the bounty included quinoa, oats, black beans, red beans, pinto beans, lentils, unsweetened coconut flakes, alfalfa seeds, raw honey, pears, peppers, cucumbers, apples, heirloom tomatoes, and a melon.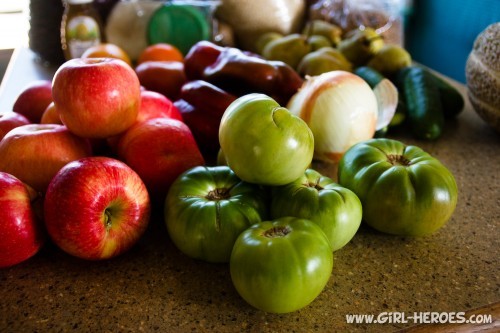 I was most excited about the green tomatoes! We made fried green tomatoes last night and I'm looking forward to eating the leftovers with scrambled eggs this morning.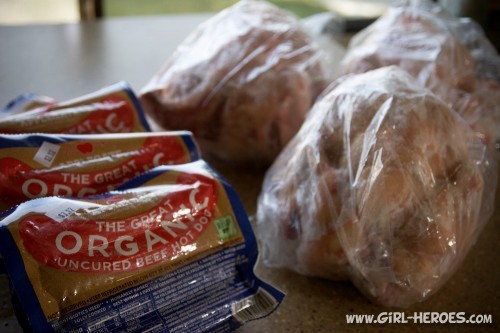 Coming in at a close second were the organic beef hot dogs on sale for $3 a package at the co-op. I know I know, even organic-grass-fed-blessed-by-the-pope hot dogs aren't really "healthy" but you know what? They taste good!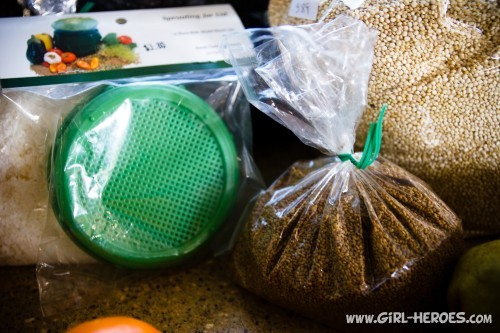 I got this mason jar lid strainer to make the sprouting easier. Since we are coming into winter and finding good produce isn't always an option I thought I'd give sprouting a try.
Has anyone sprouted seeds before? Any advice?
Hugs and High Fives,
Jenn
Keep up with my kettlebell workouts, real food recipes, and more in one of three ways! 1. Sign up to have posts emailed to your inbox. 2. Subscribe to the RSS Feed or 3. "like" Girl Heroes on Facebook. Simple dimple!
Journey with our family on the road at New School Nomads as we travel fulltime in RV through the United States!
Pin It