40 for 40 Birthday Boy Workout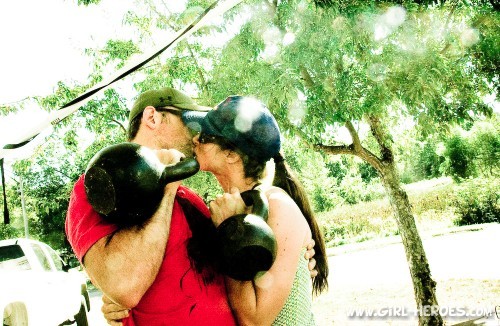 Brent turns 40 today!!!!!
Started the big day off with a short kettlebell workout he put together.
10 Clean and Presses
10  Burpees
10 Swings
Repeat 4x. One set for each decade of life.
We are going into this next decade of his life with the intention of making it the most fit, most adventurous, and most loving one yet!
The gratitude I feel for this guy can't be expressed through words so I'm not gonna even try.
I'll just say, Brent I love you to the moon and back times infinity!!!!
Oh and we may or may not have danced to Forever Young this morning in the RV.
Hugs and High Fives,
Jenn
Keep up with my kettlebell workouts, real food recipes, and more in one of three ways! 1. Sign up to have posts emailed to your inbox. 2. Subscribe to the RSS Feed or 3. "like" Girl Heroes on Facebook. Simple dimple!
Journey with our family on the road at New School Nomads as we travel fulltime in RV through the United States!
Pin It