Traveling Fit
There are a few challenges with living on the road without a set schedule. One of the challenges is remembering the day of the week. Ridiculous I know.
Not long ago, I posted a Thrifty Threads Thursday post and a Three Throughts Thursday post on a Wednesday. I didn't even realize it was the wrong day until a week later. It's a good problem to have. I think? So far it hasn't caused any real problems unless you ask my kids on a Saturday when they are doing school.
Trying to follow a set workout schedule has turned out to be nearly impossible. Ideally, I'd like to strength train on Monday, Wednesday, and Friday, do some interval training on Tuesday and Thursday, and get in one steady run (which pretty much never happens) a week.  Last week is a prime example that my schedule rarely goes as planned.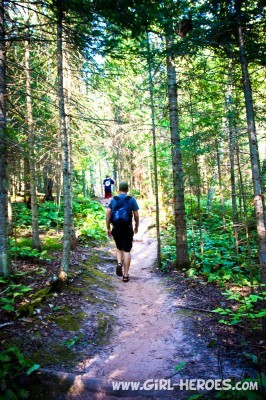 Monday , the day I would like to strength train, we took a family hike.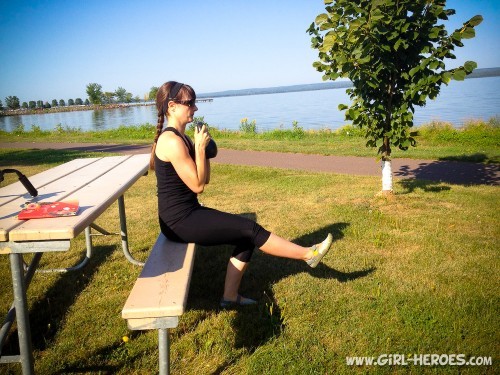 Tuesday we were planning on leaving but it was so beautiful on Lake Superior we decided to stay an extra day. That morning I got in a strength training workout. I'm working on my pistol squat not just sitting there. 😉
Wednesday, the day I would like to get in strength workout #3, I sat on my butt all day as we drove.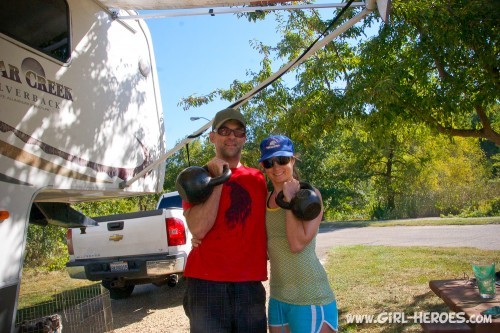 Thursday was Brent's birthday workout.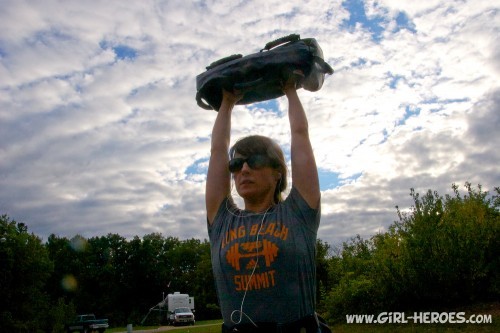 Friday I did a sandbag intervals.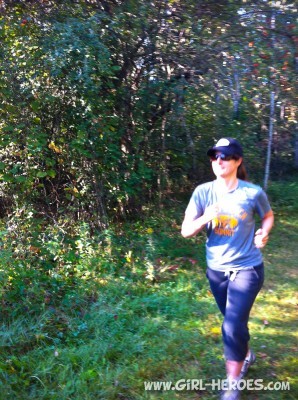 Saturday morning Brent asked me to go on a trail run. I've always said, "I'm not a runner" and almost said no. But my workout clothes from the day before were still on the floor so I didn't really have an excuse it was such a beautiful cool morning, I went and had an amazing time running jogging through the trees and red ferns.  I was reminded once again to focus on what I am and not what I'm not so I don't miss out. One of these days that lesson might actually sink in.
After our trail run we headed out to a nearby farmers market. We actually haven't done any real grocery shopping since we were in Michigan.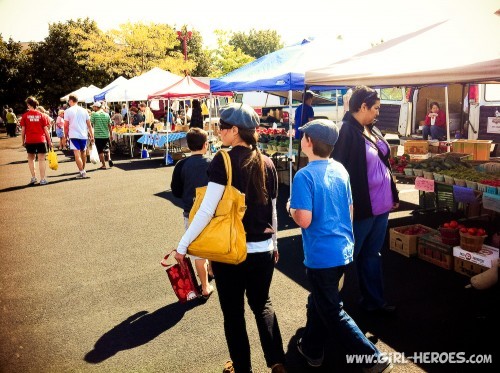 My big guy is almost as tall as me. (Side note: I'm having a really hard time letting this guy grow up. No one told me how painful it was going to be watching your kids grow up. *Trying to swallow the lump in my throat*)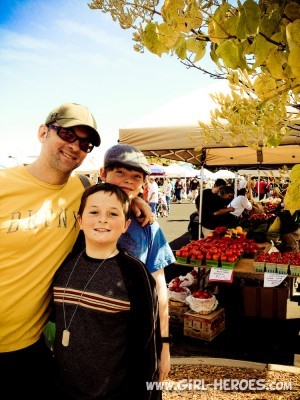 My favorite boys.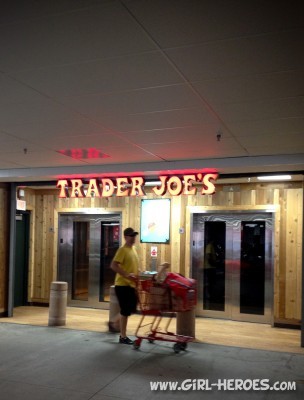 After the farmers market, the boys stayed with Brent's parents so we could go on a date run some errands. We stocked up on our favorite things at Trader Joe's because I don't think we'll be near another for few months. Brent put on the brakes at the 8th package of turkey I threw in the cart.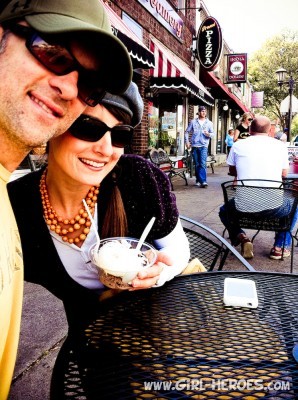 A date alone with Brent also warrants a stop for ice cream.
Hugs and High Fives,
Jenn
Keep up with my kettlebell workouts, real food recipes, and more in one of three ways! 1. Sign up to have posts emailed to your inbox. 2. Subscribe to the RSS Feed or 3. "like" Girl Heroes on Facebook. Simple dimple!
Journey with our family on the road at New School Nomads as we travel fulltime in RV through the United States!
Pin It