Today I am longing for….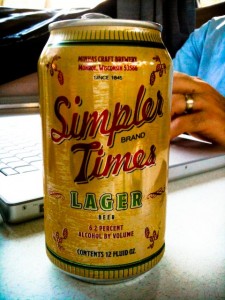 Feeling overwhelmed, frustrated, and sad.
Feeling "mental" despite the perfect weather.
I'd love to take off for the Sequoias today.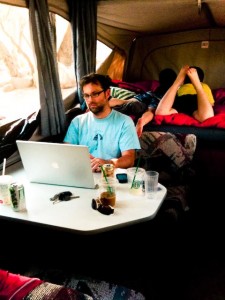 Brent working in our "wt" pop-up trailer with Simpler Times, Starbucks, a soda, and a McDonald's cup.  Ahhh the contradictions.
I've never claimed to be perfect.
Instead of running away, I read Picking their Own Fruit from one of my FAVORITE blogs of all time Stuff White People Like and got a good laugh. It's one of two blogs that after I found it (while searching for the perfect peacoat) I read the ENTIRE thing in two days. Warning: If you don't like satire you might find it offensive.
(Sigh)
Instead of sitting around and feeling sorry for myself, I think I'll put on a padded bra and an A-line dress.
Then I'll go pick up my veggies from the CSA and try to be grateful for all the blessings I do have in my life.
Hugs and High Fives,
Jenn
Related Posts
Battling the Monster
I Almost Punched Her in the Face
If you enjoyed this this post please Subscribe to the RSS Feed.
Sign up for up to have posts emailed to your inbox.
Pin It