Life Lately
Being pregnant has a lot of ups and downs, thanks to hormones. Or maybe that's just part of being a girl. Or maybe it's just life. Yeah, that's what it is life. Making Videos
Have you ever wondered what it would be like to sell almost everything and hit the road in an RV with your family? We did and two and a half years ago we decided to follow that dream. It was risky. It was scary. It was crazy. But here we are now loving our life (when my hormones aren't getting in the way) and creating memories.  If you've ever wondered what it would be like to travel full time in an RV watch this video Brent put together for Go RVing. It really captures the essence of what it's like to live in an RV.
  Cooking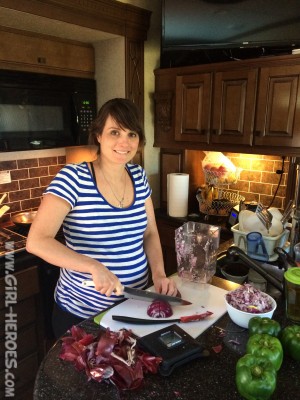 When we lived in a house friends from our church would bring over meals for a week or two after the baby arrived. It was awesome. Since we don't have a stationary community, I thought I would try precooking meals and freezing them. At first I was going to try one of those 40 meals in 4 hours, i.e., cook all day things. I used to do that when we lived in a house but I'm finding this late in pregnancy it's not comfortable to be on my feet for more than a few hours at a time. So instead, I've been doubling or tripling our week night meals. I'm hoping by the time baby gets here I'll have at least a few weeks of meals in the freezer.
Working Out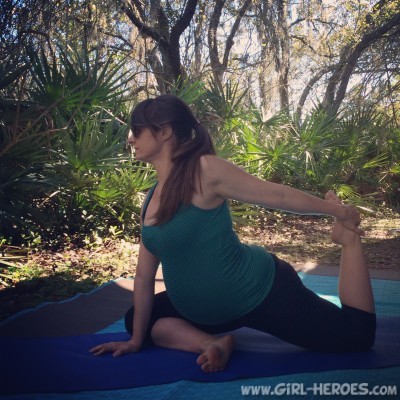 Still doing kettlebells about 2x a week. I've given up that third workout and definitely slowing down. It must be because it feels like I'm carrying a 35 kettlebell around ALL. THE. TIME. Yoga is AWESOME even when there is a snakes involved. Yes, a snake! The other day I was doing yoga outside our RV when a black racer slithered out of the bushes up ahead of me. I must have been feeling pretty zen because my heart only raced a little and I finished the workout.
The Baby in the Belly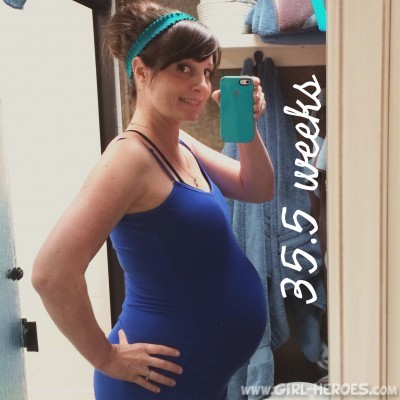 I was right! My midwife confirmed he turned and is no longer breech! However, he is still posterior so I'm still doing the spinning babies exercises, one of which is "rebozo sifting". Don't ask. And definitely, don't expect your teenagers to find it funny. This past weekend we also decided we better take a few photos before baby gets here since he is technically full term at 37 weeks. (I'm 37 and a half weeks now!) We are trying  to save as much money as possible so we decided to take them ourselves. They didn't turn out too bad considering our modest equipment and using a self timer and tripod for the photos with both Brent and I.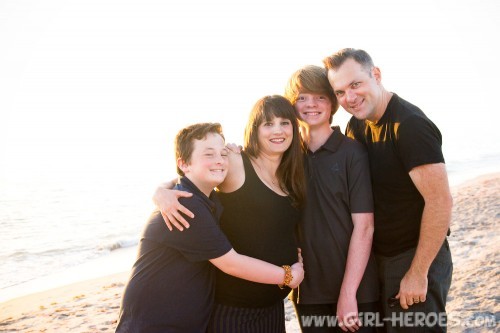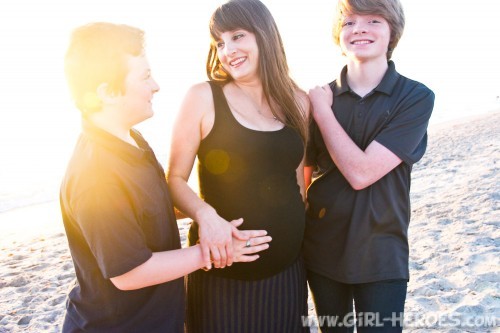 My favorite.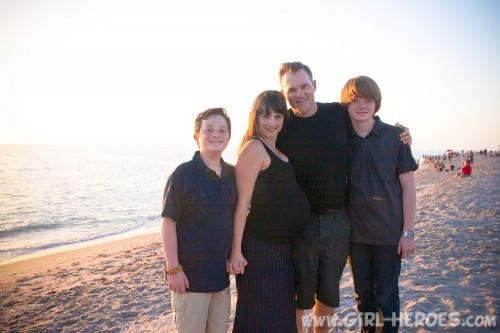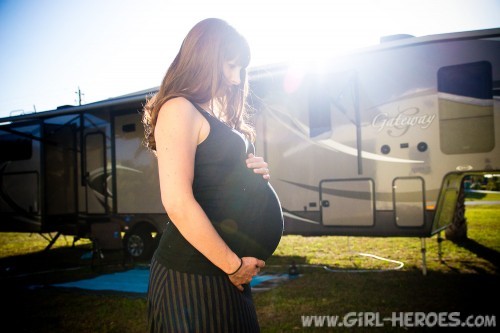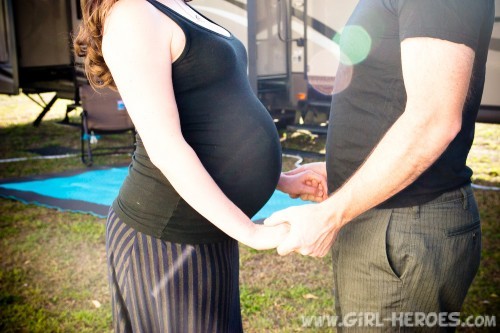 An RV is not everyone's first choice for a background but I love it!
This one was really hard to get with a self timer. We must have looked like total weirdoes!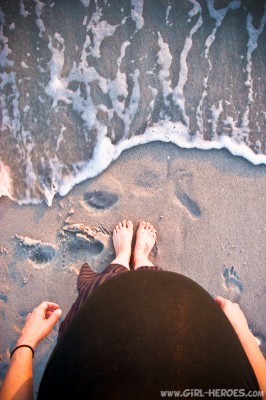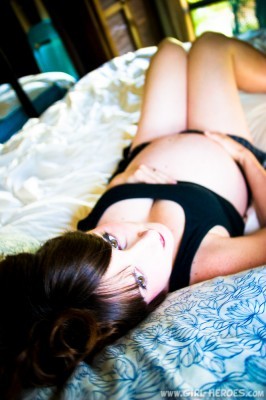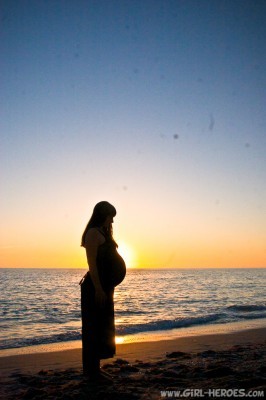 My second favorite except I forgot to take the sunglasses off on the back of my skirt. Ooops!
Hugs and High Fives,
Jenn
Keep up with my kettlebell workouts, real food recipes, and more in one of three ways! 1. Sign up to have posts emailed to your inbox. 2. Subscribe to the RSS Feed or 3. "like" Girl Heroes on Facebook. Simple dimple!
Journey with our family on the road at Newschool Nomads as we travel fulltime in RV through the United States.
Pin It