Girl Hero Melissa
Melissa is a contract administrator for an oil company in Alberta, Canada. She wakes at 4:30 AM nine days in a row to work eleven hour shifts yet still finds time to workout. She has been married to her soulmate and best friend for a year. She loves to  love to travel, to read, clean healthy cooking, lifting heavy, and recently developed a love for writing her blog, Fit Girls Rock.
Girl Hero Melissa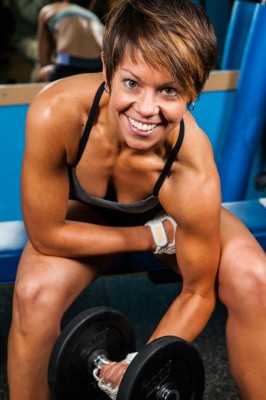 Have you always exercised or did you discover your love for fitness later in life?
I played team sports in high school, starting running in university but I got more serious with the lifestyle about 2 years ago.
Why do you train?
I train because I love it, because I like to challenge and push myself outside my comfort zone. I like to see what my body can do.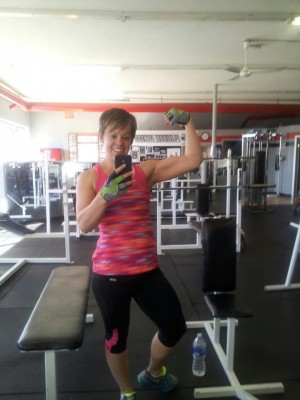 What does a typical week worth of workouts look like for you?
A typical week usually involves an hour (sometimes and hour and a half) training session everyday except Sunday's (and even then I sometimes do cardio). I have a trainer that I train with a couple times a week and I do the rest on my own. Lately most of my workouts are full body/cross fit type workouts and I am loving it.
What are your favorite exercises and why?
I love deadlifts, pull-ups and squats because doing them makes me feel powerful and like nothing can stop me plus they are great exercises for strength.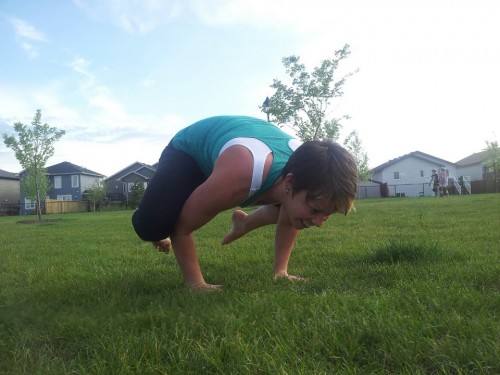 What sort of meals do you eat on a typical day?
I am following the Paleo diet, however right now during the week I eliminate carbs other than from veggies and then on Sundays'  I have a carb re-feed day (oatmeal, rice cakes, rice, quinoa, fruit). I also have experimented with Intermittent fasting and have found it to be beneficial for me so I include one fast day per week.
Do you have cravings? How do you deal with them?
Of course I have cravings

who doesn't? There are a number of ways I deal with them; I don't buy food that can tempt me, I talk myself out of it by telling myself how crappy I will feel after I eat what I want in that moment, I drink lots of water, if I am in a position to; I do something active and there are also times that I just allow myself a treat. This is a lifestyle for me not a diet so therefore I do give into treats now and again just in moderation.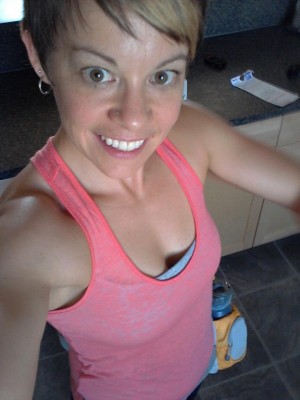 Has working out changed you on the inside in any way?
Yes for sure. It has made me more confident in myself and in my abilities, it has given me a more positive outlook and it has taught me to never give up because I can do anything that I set my mind to.
How do you stay motivated?
There are a few things that I do for motivation: I have a vision board which keeps me focused, I have a great support group who keep me going as well and I think about how good I feel on the inside and outside by eating clean and working out.
What accomplishments are you most proud of?
I am most proud of taking my fitness to the next level in the first place, inspiring and motivating others to do the same and of my 7 pull-ups in a row.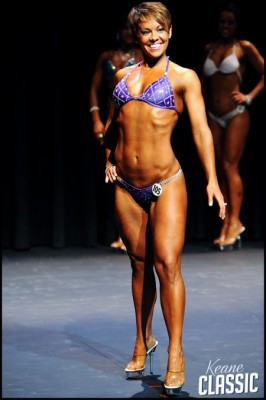 Are you working toward any goals right now?
I am always working towards goals. Some may only be small like adding an extra 10lbs to a lift or an extra pull-up, etc and some may be bigger like a fitness competition. Currently my main goals are aiming to compete again in May, getting 10 pull-ups in a row, completing a mile run in 6 minutes and getting certified as a personal trainer.
If you could go anywhere tomorrow where would it be and why?
There are 2 places. One would be my home in Newfoundland Canada, all my family are there except my husband, of course. The other would be Paris. I have always wanted to go there but have not lived that dream yet.
Thank you Melissa for sharing part of your story with us! I'm motivated to work on my pull ups now!!!
You can connect with Melissa on Facebook, Pinterest, YouTube, and on her blog, Fit Girls Rock!
Hugs and High Fives,
Jenn
Keep up with my kettlebell workouts, real food recipes, and more in one of three ways! 1. Sign up to have posts emailed to your inbox. 2. Subscribe to the RSS Feed or 3. "like" Girl Heroes on Facebook. Simple dimple!
Journey with our family on the road at Newschool Nomads as we travel fulltime in RV through the United States!
Pin It