Need some advice! (and giveaway winner)
It's no small miracle that I'm asking for I need some advice.
Request for Advice #1
My sister has said in the past that that one thing she would never give up is dairy. Ironically, my sister found out her new baby is lactose intolerant.  Go figure.  Does anyone know of any good sites, recipes, or blogs that might help my sister out???  Please feel free leave links!
Request for Advice #2
I don't mind being personal, after all,  I've shared my battles with depression.  However, I feel like I'm entering and scared as hell unfamiliar territory.  Aging.  Okay, so I know I'm  not old but as of late I've felt older. Not physically.  Mentally.  Is this normal???  It's sort of taking me by surprise and honestly, I'm not sure I like it, although I hesitate to call it "bad".
I've always said I want to age gracefully but not passively.
Exercise.  Check.
Healthy diet. Check.
Sleep.  Half-checked.
Mentally.  Checked out.  😉
I'm not sure where this is coming from…maybe my mom's recent cancer diagnosis, the fact I have an almost 11 year old boy, or that my teenage nephew looked at me like I had a third eye when I asked if Justin Beiber was in Twilight.
Does anyone have any book or blog recommendations regarding aging?   Something honest, real, and uplifting?
Great Fitness Experiment Book Winner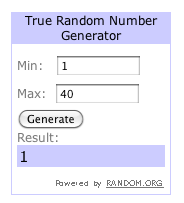 Comment  #1.  No joke.
Melissa from Melissa Nibbles said –
"That sounds like a cool book. I really want to know what she says about the Tracey Anderson method. I did it and it is bogus. It'll take you a freakin' month to even learn the 10 stupid dance routines."
Thanks to all of you who entered.
Does anyone else ever feel older mentally?  What do you do with those feelings?  I wouldn't call them bad but new and I'm just not quite sure what to do with them.
Do you know any helpful dairy free blogs or recipes?
Hugs and High Fives,
Jenn
If you enjoyed this post please Subscribe to the RSS Feed.
or
Sign up to have posts emailed to your inbox.
Pin It