I thought I was fit…
I thought I was fit and then I snowboarded.
I thought I was mentally stable and then I moved to the mountains in an RV for the winter.
We got up to the mountains last Wednesday evening.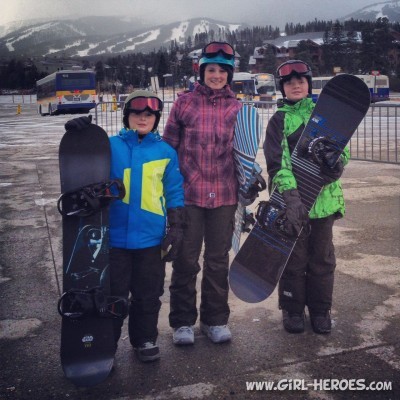 Friday the boys and I went snowboarding. I only fell 10,000 times. The good news is I didn't break anything.
Saturday, I hurt. So. Bad. The only time I have been this sore was for my RKC certification.
Sunday, we woke up to frozen water pipes and ice on the inside of our windows and walls.
You know how I talked about avoiding feeling overwhelmed. Well between being sore, single digit temperatures, having no water, and feeling trapped I had a meltdown. I'm starting to think I was idealizing spending the winter in the mountains in our RV and snowboarding. While Brent was outside in 3 degrees trying to thaw our fresh water tank I kept thinking, "We chose to do this?"
However, it isn't just us who chose to do this. We are here with 3 other families we met on the road so at least we aren't crazy alone. That is helping  so much.
Anyway, things have warmed up since the weekend (It's in the 30s today!) and my spirits have started to lift little by little.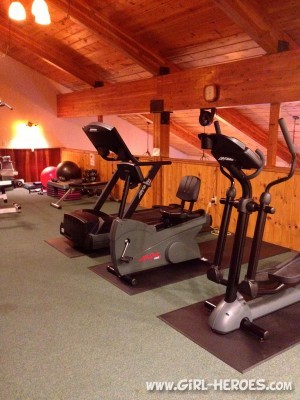 The campground even has a decent little fitness center. It's been over a year since I've been in any sort of fitness facility.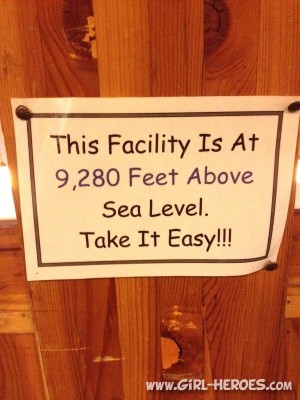 I waited a few days to to adjust to the altitude but Monday I started working out and that has helped my mood tremendously.
I even wrote a flexible workout schedule.
Monday –  Full Body Kettlebell Workout and Walk (I'm still *trying* to get in my 10,ooo steps a day.
Tuesday – Snowboard
Wednesday – Full Body Kettlebell Workout and Walk
Thursday – Snowboard
Friday – Snowboard
Saturday – Full Body Kettlebell Workout and Walk
Sunday – Rest Day 
One of the things I was concerned about up here was getting good food.  As it turns out the other families we are with are into real food as well. My friend, Clementine found a grocery delivery service, Door to Door Organics, so our little group formed a co-op. It's amazingly easy. Shopping online and having groceries delivered to our RV? Yes, please. It's also surprisingly affordable. It's easier not to make impulse purchases when you are watching your total.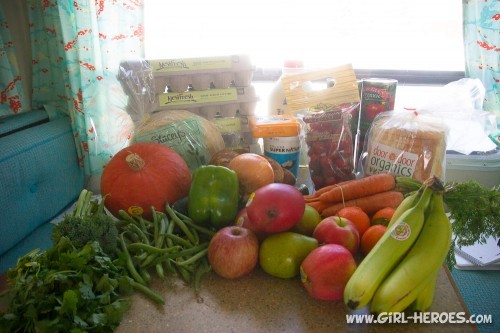 All of this organic or local food, including a pound of cheese, organic (GMO free) tortillas, organic sour cream, and 4 dozen cage free eggs, was less than $90. I'm going to have to buy a few things from the regular store but it's going to be easy to keep our grocery budget around $150 or less a week.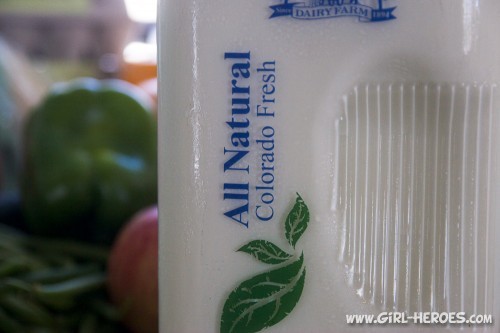 I don't personally drink much milk unless it's raw but I love that this milk is from a local source and comes in glass bottles.
I'll finish off with a few pictures from the week.
So that's it.
Any of you snowboard? Please tell me it's get's easier! I'm working on cutting down our grocery budget but I find it really hard to feed a family of four real food for less than $150 dollars a week. Any tips?
Hugs and High Fives,
Jenn
Keep up with my kettlebell workouts, real food recipes, and more in one of three ways! 1. Sign up to have posts emailed to your inbox. 2. Subscribe to the RSS Feed or 3. "like" Girl Heroes on Facebook. Simple dimple!
Journey with our family on the road at New School Nomads as we travel fulltime in RV through the United States!
Pin It