Girl Hero Josie
Josie is a wife, mother to four, and writer of the blog Yum Yucky.
Six years ago Josie found herself overweight, tired, and unable to play with her kids. She began a journey to get healthy. Overtime, Josie lost about 40 pounds showing us that it is consistency not perfection that counts. Personally, what I love most about Josie is her playfulness, quirky sense of humor, and her confidence to be who she is. She owns it! She is not afraid to admit that she occasionally indulges in foods that many health nuts shun or post pictures of herself with a pumpkin (or any other food for that matter) on her head. Yep, Josie is a one of a kind and she rocks!!!
Girl Hero Josie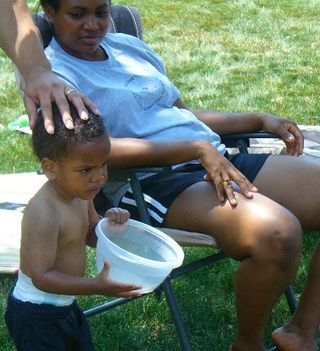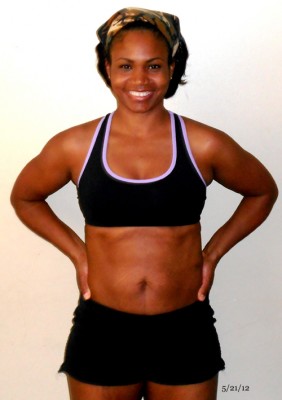 1. How does your lifestyle now compare to your lifestyle before?
 I was a slim chick in my younger years (always called "skinny", which I HATED!); it was that whole high metabolism thing. But once I started popping out babies, I added a little more weight with each pregnancy. Then one day I look up and I'm almost 190 pounds. Had no energy, couldn't run and play with my kids, tired and run down, muffin top galore. Not active at all and eating WHATEVER I wanted. But now? I get up at 6am workout, I eat clean and try to move as much as possible throughout the day despite having a desk job. I allow myself a greedy treat maybe once per week. I don't workout at the gym. Everything is done at home. I love strength training, plyometrics, and HIIT. I run occasionally (although I have a broken toe right now) and love speed rope!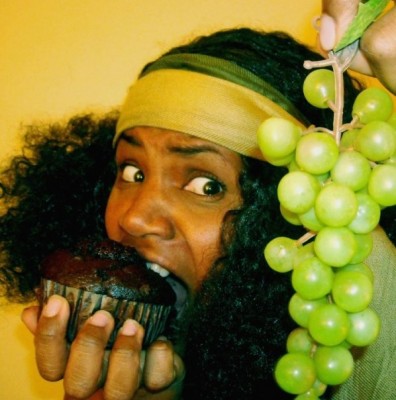 2. What is the story behind your blog's title Yum Yucky?
 The original name as supposed to be "Taste Buds". OMG! Thank God that domain was already taken because Yum Yucky turned out to be sooo much better. So I'm taking a power walk, all bummed out about Taste Buds being taken, when I start thinking about how the whole fitness thing has it's ups and downs. That's when "Yum Yucky" popped into my head. Meaning, all this fitness stuff can be both Yum AND Yucky. You have good days and bad. One day you're motivated, the next you might be feeling blah and don't wanna workout. You wanna be greedy one day and the next, you're back on track and doing awesome with your diet. It's YUM YUCKY!
3. What helped you to "find balance between fitness and your greedy side"?
It happened over a period of several years. Getting things right takes practice — at least for me. I've had a lot of do-overs and screws up in between some very good days of fitness and healthy eating. It's been a slow process of doing better over time and becoming more consistent that helped me find balance. I also refuse to get down on myself for loving the delectable foods in life and indulging at the right times. I actually had a big azz slice of cheesecake about an hour ago, but I won't indulge again for probably over a week from now, and will be back at my strength training tomorrow.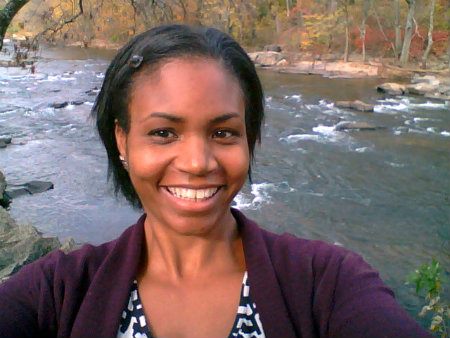 4. Do you think blogging has helped you on your fitness journey? If so in what way(s)?
Blogging has helped me stay accountable to my goals. It's also great because we have such a great community of other bloggers people that we can lean on for support and inspiration. Blogging is also a cherished hobby of mine. It's helped me to stay laughing and has contributed to me developing disciplines that have spilled over into other areas of my life. It's also helped me to become more goal oriented.
5. You "dedicated yourself to clean eating" in early 2011. Clearly the physical results speak for themselves how has that been mentally? Has it been a challenge?
Clean eating does wonder for speeding up your fitness progress. I didn't realize how much I was trainwrecking my fitness effort (by only counting calorie and NOT eating clean) until I switched to clean eating. Clean eating was also a progressive thing. I can't go back to the way I used to eat, not only because it will ruin my efforts, but also because I'm well aware of how I feel after eating certain foods. For instance, too much red meat and I feel bogged down and sluggish. Too much dairy or bread and I'm bloated. Too much sugar and I'll get a fever blister. Too much packaged/processed foods, and I'm hungry again really fast, resulting in greater calorie intake.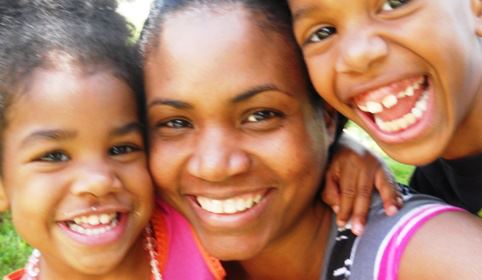 6. Does your family eat the same things you do? 
The Greedy Family turns up their nose at a lot of stuff I eat. Greedy Baby actually eats healthy compared to the others, but I do get teased in fun. I introduce healthy foods to them very slowly so there's less resistance. They tend to get a little snarky when I make a separate dinner for myself but it doesn't bother me. I recently gave up pizza temporarily in an effort to get lean faster. They were totally bummed that I didn't join in on the Friday pizza ritual for awhile.
7. Do you enjoy working out or is it just something you have to do? If you do enjoy it how did you get to that place?
I look forward to every single one of my workouts. Fitness has its place for my health, of course, but it's also a hobby and an outlet me for. It's my "me" time. On the days that I maybe wake up feeling sluggish, I push through it anyway. If I wake up late, I find SOMETHING shorter to do  – even 10 minutes or maybe some Yoga. One the days that my workout is derailed for whatever reason, I'm extra sure to eat clean throughout that entire day. It was harder to enjoy fitness when I was heavier. Progress happened very slow for me in the beginning, and it can be discouraging when results aren't coming quickly. Just had to push through it.
8. What sort of encouragement would you offer to someone who has trouble finding balance?
Don't overwhelm or pressure yourself. Start small by incorporating one or two small healthy changes to create a good foundation. Then, in 1-2 weeks time, once those changes are habit, add one or two additional changes into the mix. For example, I didn't give up fast food or sugary snacks right away. But I did start counting calories to become more aware of the "cost" of food, and also gave up soda immediately. That was the foundation that led to all the other healthy changes in my life. It was a process!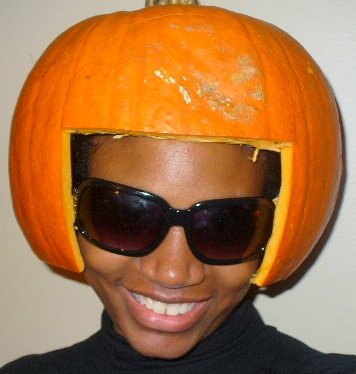 11. If were stuck on a desert island (sorry for the cliche;) ) what greedy item would you bring and what healthy item would you bring?
The healthy item would be a banana and the greedy item would be pie. I don't even really like the taste of bananas, but they're so important to my diet and a staple item in my smoothies! The pie must be apple, pumpkin or sweet potato. Preferably, can I bring all three to the island please? 😉
Thank you Josie for sharing your story with us!
You can find Josie on Facebook, Twitter, YouTube, and her blog, Yum Yucky.
Hugs and High Fives,
Jenn
Keep up with my kettlebell workouts, real food recipes, and more in one of three ways! 1. Sign up to have posts emailed to your inbox. 2. Subscribe to the RSS Feed or 3. "like" Girl Heroes on Facebook. Simple dimple!
Journey with our family on the road at New School Nomads as we travel full time in RV through the United States!
Pin It