Move It Monday
We've been having a ton of fun visiting with my family. I just love being here and wish so much Indiana had mountains and an ocean like California. It's hard living far away from family but now we live in an RV we regularly get to see friends and family all over the country.
Being with family does have it's challenges, though. Like my dad's sliders on King Hawaiian rolls. Or my mom's pickle dip, a childhood favorite.
I'll just say my food choices haven't been something to brag about.
But let's focus on the positive shall we…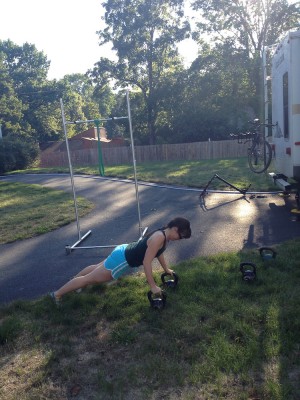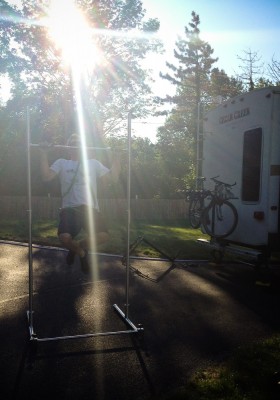 Monday, Brent and I did a light strength based kettlebell workout together in my parent's backyard. We finished with some sprints races.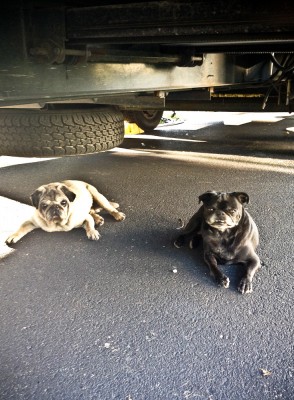 These guys were our audience.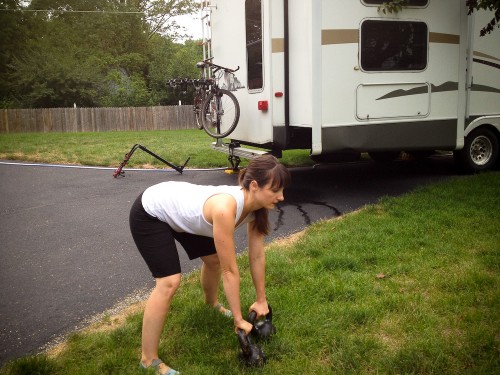 I intended to workout again on Wednesday but didn't get to it until Thursday when I did medium strength based workout with lots of clean and presses, pull ups, push ups.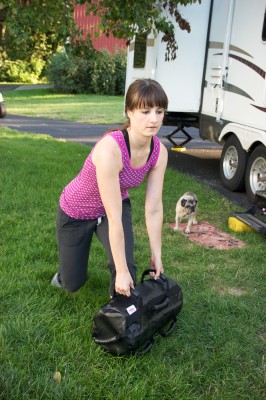 Friday, I did some conditioning with my Ultimate Sandbag.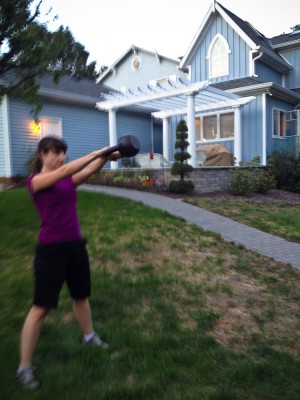 I finished my workouts for the week Saturday with a heavy strength workout followed by some swings. Even though my parents have a nice home gym set up inside their house, I still find myself wanting to workout outside.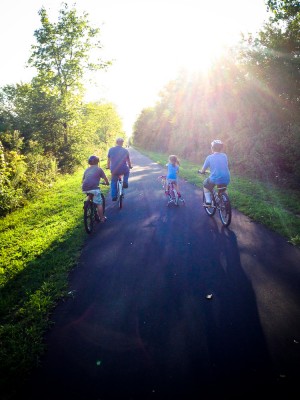 There were also fun activities last week like a family bike ride.
And playing with mustaches. We  had waaaay to much fun wearing mustaches. Life is too short to take yourself too seriously.
I hope you got your workouts in last week. If not this week is a new week so get to it!!! Sharing workout pictures has been a great way for me to stay accountable. Maybe I should start sharing food pictures. 😉
Hugs and High Fives,
Jenn
Keep up with my kettlebell workouts, real food recipes, and more in one of three ways! 1. Sign up to have posts emailed to your inbox. 2. Subscribe to the RSS Feed or 3. "like" Girl Heroes on Facebook. Simple dimple!
Journey with our family on the road at New School Nomads as we travel fulltime in RV through the United States!
Pin It