Patch of Picnic
Life is crazy.  We live on a ginormous spinning sphere of matter that rotates with a bunch of other spheres around a massive beyond comprehension inferno of gases.  Then there are caterpillars that turn into butterflies, male seahorses that hatch babies, and anteaters.  Wonderful craziness.
Anyway…
My life is particularly crazy in the strange way us humans fill our days.  We are still planning on moving into the rv this week.  Friday or Saturday will be our actual move in day.  There is still so much to be done but it's doable.  I think.
Last Friday, I worked extra hard so I could head down to the Hollywood Bowl on Saturday for a blogger picnic.
I have priorities.
It was SO. MUCH. FUN.

I got to hang out with some bloggers I already knew, meet a few who I have known only online, and meet some brand new friends.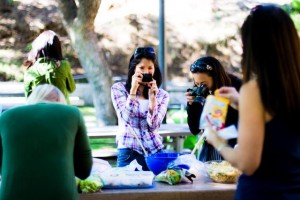 I love all the cameras that come out when bloggers get together!
We ate amazing food (of course).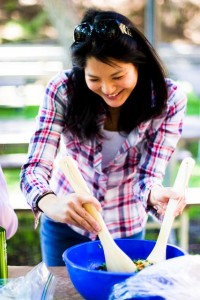 Lynn from the Actors Diet tossing her tasty kale salad.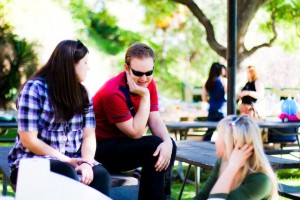 Then we chatted it up under the trees.  Amanda and Andy from Two Boos Who Eat.  In the background is Mimi from Damn that Freshman Fifteen, Sophia from Burp and Slurp, and Deb, aka, Smoothie Girl.
Speaking of…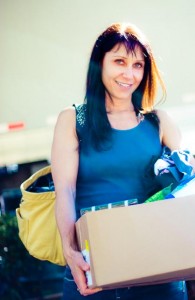 The picnic was organized by the amazingly thoughtful Deb.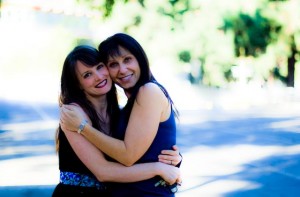 When I say thoughtful I mean thoughtful.  She sort of makes me feel like the parent who forgets their child's birthday but that's ok I still love her. Once, this girl even drove over an hour to help me paint during another particularly crazy busy time when we moved out of our old house into my parent's place to get ready for our upcoming trip.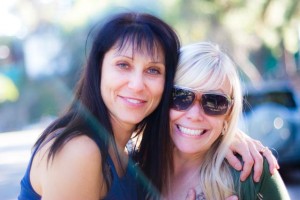 In attendance was special guest, Janetha, from Meals and Moves. (Thank you for the group shot Janetha!)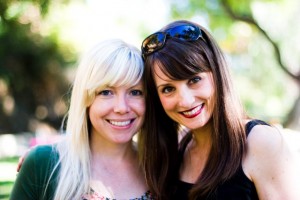 Here is a fun little fact.  Janeetha and I met years ago on an online Body For Life forum before we both even knew about health blogs. I was so happy to finally meet her in person!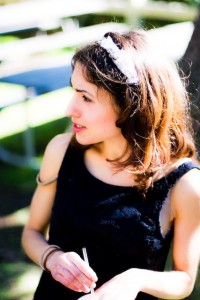 I also got to meet the precious Eden from Eden Eats Everything who I hope doesn't mind being called precious but in my mind it's perfect description.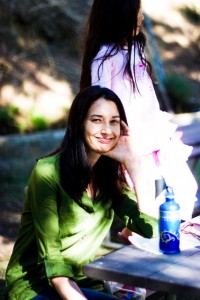 The lovely Ameena from Fancy This Fancy That and her adorable daughter Maya were also in attendance.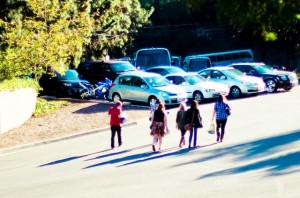 It was a perfect afternoon break from the current chaos of my life and as I watched everyone leave I felt happy thinking about things like our patch of picnic under the trees on this giant spinning sphere of matter.
Hugs and High Fives,
Jenn
If you enjoyed this post you can follow one of three ways! 1. Subscribe to the RSS Feed 2. "like" Girl Heroes on Facebook, or 3. Sign up to have posts emailed to your inbox. Simple dimple!
Check out our family's adventures at New School Nomads as we take a year long RV road trip through the United States!
Pin It