A Busy Girl's Workout Schedule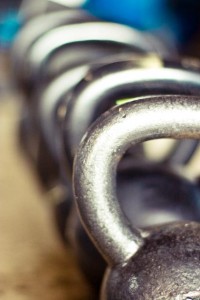 Oh dear.  Life feels extra busy right now.
(I may or may not be wearing a hat to hide my unwashed hair)
I'm sure yours does too.
(Your life is probably busy not your hair is dirty.)
Does it ever really stop?  The busyness I mean.
Brent is shooting a video for a publishing company.  He asked me to co-produce it and help with a million of other things direction.  This means on top of parenting, teaching my kettlebell classes, training my clients, preparing for our trip, taekwondo, and blogging, I'm also casting actors, organizing accommodations, planning rehearsal, planning food for the cast/crew, and finding wardrobe/props.
As busy as life is right now, I'm trying to enjoy enjoying it.  It's fun learning to be behind the camera instead of in front of it .
We will be shooting the week of July 4th on location up in the mountains.  It will be a hardworking "vacation".  Sort of.  Not really.  It should be fun but it won't be a vacation but I can tell myself that. Right?
All this means, I need to keep up with my planning if I want to not go crazy be "Fitt(er) for the Fourth" and exercise is so much more than a way to maintain my weight.  It helps me maintain my sanity. I can think more clearly and function under stressful situations better when I'm exercising and I don't get as overwhelmed which leads to depression.  So it's pretty much non-negotiable.  I must exercise.
Kettlebells and suspension training are perfect for my life because…
A) Super simple but highly effective.
B) They are portable.
C) I don't have a lot of time to exercise.
D) No need for a gym.  I can workout whenever and wherever.
So this week's workout plan
Monday – Full Body Workout
Tuesday – Taekwondo Class + Walk + WASH HAIR
Wednesday – Full Body Workout
Thursday – Sparring + Walk
Friday – Full Body Workout
Saturday – Rest
Sunday – Rest
"Full Body Workout" is kind of vague.  I know.
Every week I write different workouts for myself or I do a workout I write for my clients. Often it's a combination of a workout I've written for a client and then customized for myself or vice versa.  The workouts always involve kettlebells and often use suspension trainer, heavy ropes, body weight, and what might be in the environment at the time.  Hills?  Picnic tables?  Swing sets?  Sand? Parking garages? U betcha!
That wasn't really helpful.
When I get it together  (I will. I will…..someday.)  I'm going to post more workouts because I write really good "creative" workouts if I do say so myself and my workout journals and binders are full of  FUN.  😉
Before I say bye, I wanted to tell you I posted our Father's Day tradition over on New School Nomads.  That's where I'm sharing more personal day to day life details because life is so much more than food and fitness.
I hope you are off to a great week!
Hugs and High Fives,
Jenn
If you enjoyed this post please Subscribe to the RSS Feed.
Sign up to have posts emailed to your inbox.
Pin It