Stop, Drop, and Roll
Yesterday we drove across the desert.
Again.
I actually have a thing for the desert. It makes me alive and wild. Even if it only lasts for the drive.
We came out to Arizona as we do almost every Easter. Last year, I was all kinds of crazy with the kettlebells and my packing. This year, I packed a few bells but have yet to swing them.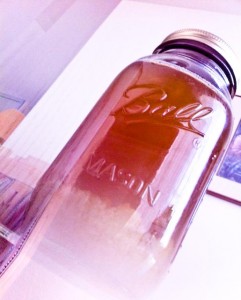 And the only funky food thing I insisted on bringing was my water kefir.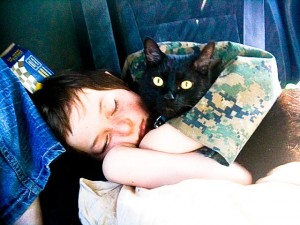 And the cat. Always the cat. I think I'd leave my kids behind before I would the cat. Kidding.
I'm going to tell you a little secret. In the past, I've gone on vacations and come back almost 10 pounds heavier. True. It was never the end of the world but I certainly didn't like coming home with all my clothes a little snugger. You know what is worse than tight clothes? Not even remembering all the food.  All that mindless, "I'm on vacation", munching.
This year I'm approaching my vacation differently. Rather than saying "I'm on vacation" as an excuse to mindlessly eat twice the pizza I need, I'm saying "I'm on vacation" as an excuse to go to bed early. As an excuse to read more.  As an excuse to foam roll a bit longer without feeling like I'm wasting time (I know foam rolling isn't a waste of time but sometimes it just feels like there are more pressing things to be done.)
Sure I still plan on enjoying some of my favorite foods but vacation is not going to be about the food.  It's going to be about being with my family, reading, playing,  sleeping, sleeping, and maybe some more sleeping.  I hope.
This is what my body needs. What my mind needs. What my soul needs.
I'll let you know how it goes.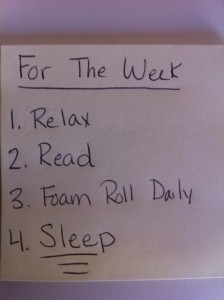 I wrote down some vacation "goals" for the week.
Then today I wrote down some Monday "goals". I got them all done except the kettlebell workout. That's ok. I'll do it tomorrow.
Wait…I almost got all of them done. I'm working on the last one right now.
But first…
Did you read my Olay Total Effects Line and Dark Circle Minimizing Brush (that's a mouthful) review?  If not hop on over there and leave a comment to be entered to win a $100 Spa Finder gift card.  So far there are less than 20 entries so your chances of winning are really good!
Now…
Good night!!!
Hugs and High Fives,
Jenn
If you enjoyed this post please Subscribe to the RSS Feed.
or
Sign up to have posts emailed to your inbox.
Pin It