An Evening Workout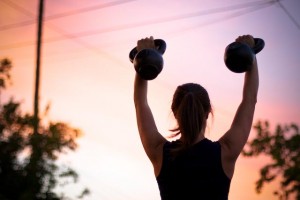 I usually don't post on the weekends but since I don't want to clean the kitchen love you so much, I thought I'd share a fun workout Brent and I did this evening.  As the weather was perfect and the sun was just starting to set, we decided to workout in the backyard.  Who said kettlebells can't be romantic.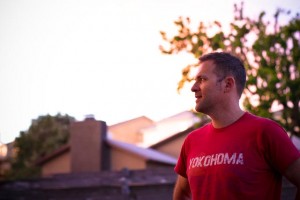 An Evening Workout
I warmed up with some light swings and a few pull ups as I don't want to lose them again because they are hard to find.  (Nothing says "cool" like writing corny fitness jokes on a Saturday night.) Then we proceeded with…
Double (or single) Kettlebell Swings x20
Double (or single) Military Presses x5
Burpees x5
Single Leg Squats x10 each leg
Repeat sequence 5x.
My single leg squats are actually only partial.  I simply don't have the strength yet to get all the way down and back up without assistance. These are something I'd like to be able to do in the upcoming year.
After our workout we enjoyed a simple dinner.  While I may unashamedly confess to liking McD's Filet-O-Fish sandwiches, 9 times out of 10 you'll find me eating something more like this: grilled wild salmon, arugula (Sautéed with olive oil, 1/4 cup of sun dried tomatoes, 1/2 onion, and 1 tablespoon of red wine vinegar.  Topped with feta.), and a glass of kombucha. Brent may or may not have made us some maple ice cream for dessert.  😉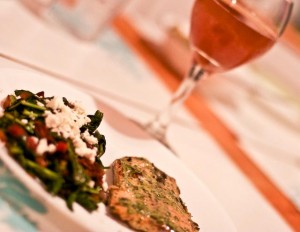 Before I go can anyone tell me what this is and what to do with it???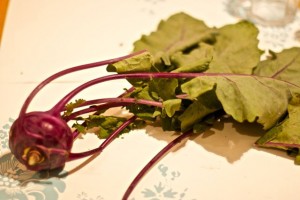 It came in my CSA box.  I hope I don't have a baby alien about to hatch in my fridge.
I hope you are having a wonderful weekend.
Hugs and High Fives,
Jenn
If you enjoyed this post please Subscribe to the RSS Feed.
or
Sign up to have posts emailed to your inbox.
Pin It