The Ogre and the The Girevik
First things first.
What the heck is a girevik you ask?  It's a kettlebell lifter.
Now the real reason I write this post.
THANK YOU.
Truly.  We all have busy lives and there are millions of blogs so I don't take it for granted that you spend a few minutes to read my ramblings  Thank you. Also yesterday's comments and emails mean so to me. Thank you.  I don't  know if I have ever been so nervous at least since I conquered my phobia of needles that I had up until college.  Once I jumped off the doctors table when I had to get a shot and ran down the hall.  My dad had to catch me and help hold me down.  I was 17 not 7.   When I was about the same age I stayed up ALL NIGHT the night painting a picture of dalmatians before having to get my wisdom teeth out because I was so afraid of the needle they were going to use to put me out.  All that to say I've been having trouble sleeping the last few nights because I'm so nervous about this weekend. Your comments and emails have encouraged me.  I'm praying that God will give me miraculously give me some of your strength because when it comes down to it I think that is what we are here for to hold each other up.  The world is such a better place when we do that anyway.  For those of you who enjoy the Bible, there is this wonderful story where Moses has to hold up his arms.  He grows tired and his friends, Aaron and Hur, come along side him and hold his arms up for him. Okay so that may be a little dramatic for my situation after all this is just a kettlebell certification and I'm just a woman who checks "homemaker" for occupation when I fill out a form.  (They never have "blogger" on those things! 😉 )  The last few days I've have tremendous self doubt and your belief in me has given me strength.  Okay enough with the hugs and kisses just know I'm sincere.  (Oh and  I absolutely plan on emailing those of you who emailed back but I've been busy packing and getting ready for our homeschool year.  We are starting this coming Monday the day after I get back.  If we want to talk about challenges….hehe!)
I know a few of you are into kettlebells yourselves.  If you are interested in doing the RKC, I came across this great post called What does it take to be an RKC?.  I pretty much, more of less, did all of the 12 things he mentioned but as you know (oh how you know…I've talked about it enough) that the snatch test feels like a crapshoot. Whatever happens I did my best and that's all I can do.  My friend Deb texted me this morning and reminded me all that matters is "to try" and to respect my "body n soul".  She's right. Thanks Deb!  Another friend demanded that I relax and ordered me not to stress out!  He he!  She also reminded me I'm not going to quit so enjoy it!   Will do, friends, will do.
Why is it so much easier to believe in others than it is in ourselves?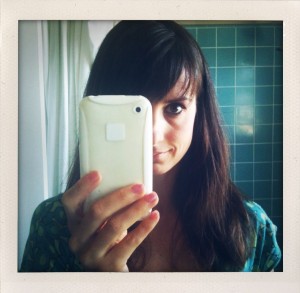 Not only is my weight bi-polar but so is my confidence.  One moment I feel like I could throw a kettlebell across the Atlantic then a few hours later I'm certain I'm going to drop it on my head.  Or one day I'll feel beautiful and then the next day I'll feel like an ogre.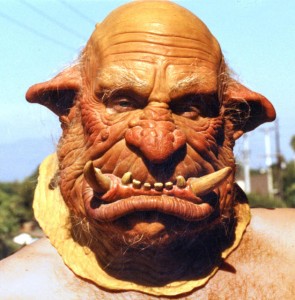 (source)
Or worse one day my life will feel like it has purpose and the next day I feel useless.  The thing is I never doubt other people's strength, think they look like ogres, or consider them useless.  Okay, maybe the guy who cut me off on the freeway is a weak useless ogre but just him.  Can anyone else relate?
I'm going to try and post over the weekend but if not I will definitely be updating my Twitter if you are curious how it's going.
Have a great weekend!!!!
(BIG) Hugs and High Fives,
Jenn
If you enjoyed this post please Subscribe to the RSS Feed.
or
Sign up to have posts emailed to your inbox
Pin It