Sun Dried Tomato Artichoke Dip
This past weekend we celebrated my oldest son's birthday.   My sister and I made him a beautiful dilapidated limousine cake which I did not have one bite.  Thank you. Although I nearly had a nervous breakdown trying to ice it without licking my fingers.  Besides having severe anxiety over the fact that my son is now at the halfway point to being and adult

I nearly had a coronary stressing over what I was going to eat during his party.  So an hour before the party I whipped up this quick dip.  It's pretty much the same thing as my skinny spinach dip but tastes different.  It was really good.  Someone at the party even commented on how good it was and asked how I made it.  So here ya go!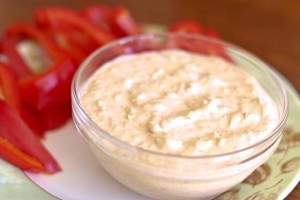 Sun Dried Tomato and Artichoke Dip
2 cups of low-fat cottage cheese
1/4 cup goat cheese
3  cloves of garlic
1 (150z) can of artichokes (in water)
1/4 cup sun dried tomatoes (in oil)
Throw everything but the artichokes into a blender or food processor.  After the mixture is smooth throw in the artichokes and pulse until the artichokes are blended in the way you like them.  I prefer my artichokes a little chunky.   Dip veggies  or use less as a spread on a sandwich.
Makes 4 servings.  Approx 206 cal, 13 grams carbs, 17 grams protein, 8 grams of fat
Hugs and High Fives,
jenn
PS – This was my "awesome" limo cake.  I know. I'm not a baker.  (He is obsessed with all things financial right now.  Alas the reason there is play money surrounding the cake.  It was a "Ritchie Rich theme."  That we are not at least not by American standards.)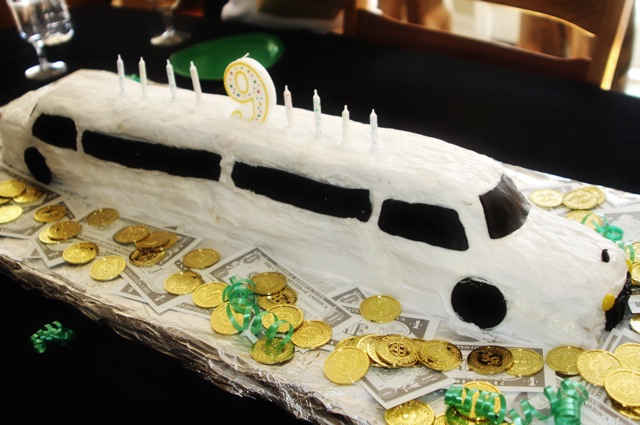 If you enjoyed this this post please Subscribe to the RSS Feed.
Sign up for up to have posts emailed to your inbox.
Pin It