Girl Hero Marissa
Marissa is a wife, mother, and do-er.   Like many moms (ahem), she found herself having gained more than she would have liked during pregnancy and a year after her daughter's birth decided she wanted her body back.   Not only did she want her body back she wanted to take her training to a new level.  She always admired bodybuilders and figure competitors and one day she decided she, too, could be standing up on a stage in the best shape of her life.  And she did!  Not only did Marissa lose over 45 lbs she learned  valuable lessons in the process.  Marissa shows off her "muskles" and inspires other women to do the same over at Mucsklemom.
Girl Hero Marissa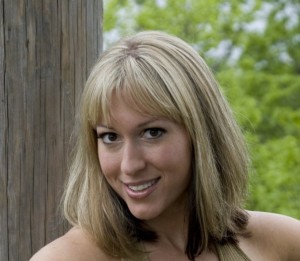 What caused you to make your lifestyle change?
I have two amazing children. After my first I learned I have hypothyroidism (under active thyroid). It makes you tired, depressed, gain weight. I was too tired to do fun activities with my children and I was so uncomfortable with myself that it reflected negatively to my children. I want to be a role model for them in every way possible and I want them to know how to live healthy lives.
What was your fitness and food habits like before?
I have been pretty good about my health and fitness since college. I did Body for Life and lost a lot of weight, but when my life changed with children and finances that one very important part of me slipped through the cracks. For the almost 4 years building up to my real transformation I was eating whatever was easy and put in front of me. LOTS of junk, carbs, sweets, etc. I look back now and think to myself  "you knew better!".
On your health journey have you had any super low moments? Moments that just made you want to throw in the towel.  Did you learn something from that experience?
Yes, there were/are a lot of ups and downs to changing my lifestyle. Especially when those closest to me aren't ready to make that same change. I spent a lot of time at the gym and because my meals at the time were planned I would sometimes miss eating with my family. I was cranky at times because I wanted to revert back to the unhealthy lifestyle that my body had become addicted to, but I didn't!
Everything in life requires sacrifices of some sort. I couldn't change what was happening with me as far as my crankiness and food driven mood swings. I know now that is just part of the body detoxing. I did however learn that my time with my family is precious, even something as simple as sitting down with them for our family dinner. So now I am not as "strict" as I was during my contest prep and if I have to wait another 30 minutes to sit with my family, then I will. Afterall, they are one of the reasons I went through this transformation in the first place!
Is PMS a struggle for you?  Does exercise and diet help?  Any tips you can share that might help other women who deal with PMS?
When I was in college I was diagnosed with PMDD. I have noticed that when I was eating poorly it was HORRIBLE. Once my clean eating was established, it went away. Like so many other health issues in life we suffer with, it seems once you remove the toxic items from your diet and give your body the exercise it needs, they go away. So NO MORE PMDD for me!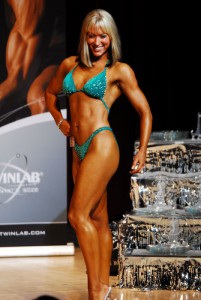 You've competed in a figure competition.  Was it a positive experience?  How did you balance family life and competition prep?  What did you learn from the experience?
It was a positive experience. For me, I need deadlines. So it was exactly what I needed to get to where I needed to be with my personal health. It took a lot of self-discipline and dedication. I learned I had a LOT of support both online friends and my in person friends. I learned you can gain a lot of attention from doing something like a figure competition which can be good and bad. I overcame the bad which has brought me closer to my husband and the good has been great! I get emails from women telling me I inspire them, which to me is the best compliment anyone can give. I was able to do it and therefore I believe anyone can do it. I was someone with no will power and am by nature an emotional eater. By learning these things about myself I am able to overcome obstacles with myself. I will admit it is tough balancing a family life along with prepping for a competition.  I have thought I would do more, but I really don't foresee any future shows for me. Things can change but as of right now, that's how I feel. I walked on stage that day already feeling like I won first place. I didn't care what any judge was going to say. I accomplished the goals I set for me and seeing my husband in the audience with proud tears in his eyes was all I needed for me to feel like a winner. I took a lot of education out of the experience and that I will hold dear to me for the rest of my life.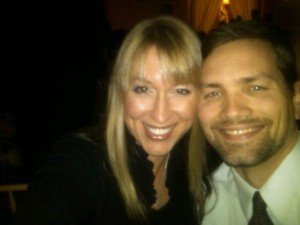 Does your husband share your lifestyle?
Not really. I would like to get him more active and  involved. He actually just recently committed to doing a duathlon with me this summer. So I am writing his workouts and his meal plan. I would love more than anything for him to share the passion that I feel for fitness and health.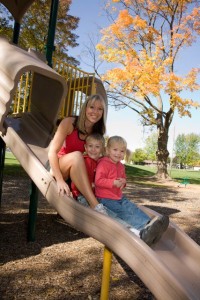 How does being a mom affect your lifestyle?
They give me motivation and inspiration each and every day. I love being a mom. I love teaching them about healthy living and eating. They have made this transformation easier because they encourage me each day to do better!
How have your friends reacted to your transformation?
I think they are proud of me. I was told by a few that I have inspired them to reach their own personal goals. All my good close friends were very supportive and still are to this day. They listened when I needed to complain about my food or workouts and kept me up on my toes! It's very important to keep those friends who want the best for you very close and those who criticize you during a transformation like this are the ones you, unfortunately, have to tune out.
What does a typical day look like for you in regards to meals?
I have been reading more and getting into more of a Primal (paleo) style of living. I eat a lot of protein, veggies, nuts,  & berries. I eat 5-6 meals a day. A typical day for me would be similar to this:
M1: 4 egg whites and  1 piece of Ezekiel bread ( I won't give up my Ezekiel bread!!) topped with coconut oil and cinnamon
M2: protein shake
M3: salmon patties (my new favorite) with a salad
M4: lean protein (chicken or turkey) with veggies
M5: lean protein with veggies
M6: protein shake (I usually make this my dessert.)
Do you get cravings?  If so how do you deal with them???
I do get cravings BAD. Especially with the holidays.  I do allow myself a couple of times to give in.  However, for the most part  I will be very sick following the "cheat" so I get reminded quickly that those foods are not good for my body. I have been experimenting with recipes to make sweet foods healthy. For example, black bean brownies (not paleo), protein powder cookies, smoothies, etc. Or even just a cup of greek yogurt with cocoa powder will do the trick.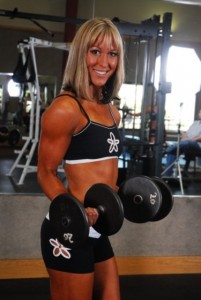 How often do you exercise?
I like to exercise 5-6 days a week.
What is your favorite exercise?  Why?
I LOVE working out my back. It is probably the strongest body part and I love the way a sculpted back looks!

What motivates you?
I set new goals for myself each time I achieve one. So I stay motivated with new adventures! Also my children and just the feeling of feeling fit and healthy!!
What goals have you reached and what are you working towards?
My figure competition was my first big one! This year I am working on training for a duathlon! I'd love to learn more about crossfit as well as getting back into boxing.
What is your most irrational fear?
I'm a very protective mother. I guess I fear something happening to my babies! But don't most moms have that fear?  😉 Oh and the fear of drowning! (which is why I won't do a triathlon!)
Anything else you would like to share???
My advice is for anyone who wants to reach fitness goals or any other goals. Just put your mind to it and start toward that goal! Anyone can be what they want to be. I know it all sounds cliché but it's so true. There is a lot of support out there and once you put yourself out there people are so willing to lend a helping hand!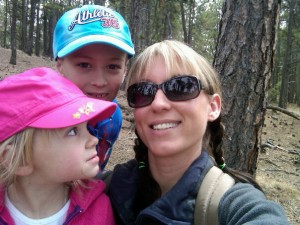 Love the positivity!!!  Thank you Marissa for sharing your story.  You are a Girl Hero!
Don't forget to check out Marissa's blog Musklemom!
Hugs and High Fives,
Jenn
If you enjoyed this post please Subscribe to the RSS Feed.
or
Sign up to have posts emailed to your inbox.
Pin It