31 Days to a Better Body Body: Day 4 – Surround Yourself with Girl Heroes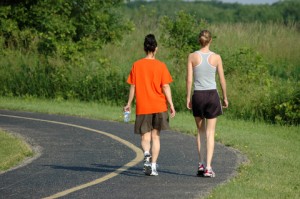 Making a major lifestyle change can be difficult.
Maintaining a major life change is even harder without a support system.
When I decided I finally wanted to lose all the post baby weight I sought out the support from friends online and off.  I needed to know there were real people, with real lives, who had done what I wanted to do.  Their "success stories" gave me hope, courage, and inspiration.  Girl Hero Martha, listened to me talk endless hours about fitness and food.  I nearly stalked Girl Hero Tara who was always so kind to answer my questions and and offer encouragement.  And recently, I've met Girl Hero Danyelle who has inspired me to step up my game.  Then there are the countless stories of women who have encouraged me as we waited in line at the checkout or in the waiting room of a doctors office.
The world is filled with beautiful women (and men) who come along side to cheer us along sometimes with a shout but often with a brief whisper.  Keep your eyes and ears open!
Hugs and High Fives,
Jenn
Check out our family's adventures at New School Nomads as we plan to take a year long road trip through the United States!
If you enjoyed this post you can follow one of three ways! 1. Subscribe to the RSS Feed 2. "like" on Facebook, or 3.  Sign up to have posts emailed to your inbox. Simple dimple!
Pin It