Battle of the Weeds WORKout.
I didn't "workout" once all weekend.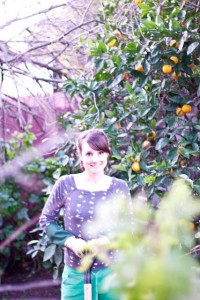 Instead, I  pulled weeds, raked, trimmed, and shoveled.
In the five years I've lived in my house, I can count on one hand how many times I've done yard work.
Pathetic. True.
(Maybe, that would explain the GIGANTIC fern-like weed overtaking my orange tree.)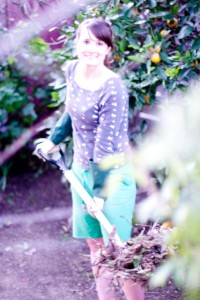 I love this sort of "exercise" even though my yard says otherwise.
It feels like what my body was meant to do.
Move.
Clean the garage, unload the car after a trip to costco, scrub floors, rearrange furniture, play with my kids.
Not sit infront of a flickering screen all day.
Or…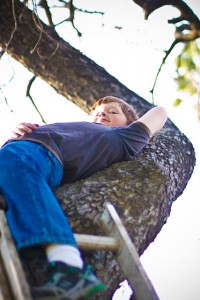 …you can ignore your mother's requests for help climb trees for exercise.
Do you consider  physical work "a workout"?
If so, what sort of work gives you a good "workout"?
Do you like to climb trees?
Hugs and High Fives,
Jenn
If you enjoyed this post please Subscribe to the RSS Feed.
or
Sign up to have posts emailed to your inbox.
Pin It