Fluffy Friday: Fear of Failure
That's a lot of alliteration.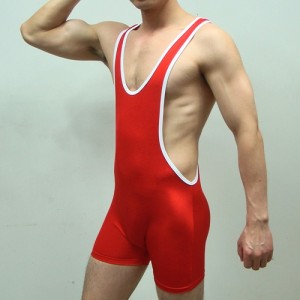 I had almost forgotten my little birthday present to myself that I have yet to "enjoy".
My  upcoming RKC certification.  I got an email from Dragon Door yesterday reminding me of the requirements.  Oh yes….those.
Can I confess something?
I'm nervous.  I was nervous for the one day HKC certification.
I don't want ripped hands.  I don't want to wake up day two and not be able to move.  But most of all I don't want to fail.  (I've foolishly been reading blogs of people who didn't pass.)
Fear of failure is not a good reason to not try.   Fear of failure is not a good reason to not give it your all.  Fear of failure, however, is a good reason to pray.
If the certification was tomorrow I would kill myself trying to pass fail the snatch test.  I'm not quite ready but I'm holding onto the hope I will be.
I have been training hard on my own and with Doug.  I'm feeling my endurance and strength grow. I've been teaching others and seeing them get stronger.  Why am I not ready?  Because I still don't meet the weight requirements to be able to test with the 12k (26lbs) kettlebell and I can't snatch the 16K (35lbs) 100 times.  However, I did snatch it one time.  ONE. TIME.  I was so happy you would have thought Thom Yorke  had offered Brent and I a private concert.  I'm still missing the requirements by 99 reps but I figure if I can do it once I can do it 100…right?  Maybe not  by August 27, which is why I'm still slowly carrying out Operation Six Pack even if I have been slacking on my food journal.  (Seriously, I don't know how food bloggers do it.)
It's been interesting to be losing weight for reasons beyond vanity. I feel like a wrestler trying to make a weight class but thankfully I don't have to touch anyone else's sweat or wear a singlet. Instead of looking at a pair of jeans that are too tight, I look at a kettlebell that is too heavy.  The same goal but an entirely different mindset.  I like it.
I like being intentional.
I like having a goal.
I like looking for strength outside of myself.
Have an awesome weekend.
Hugs and High Fives,
Jenn
If you enjoyed this post you can follow one of three ways! 1. Subscribe to the RSS Feed 2. "like" Girl Heroes on Facebook, or 3. Sign up to have posts emailed to your inbox. Simple dimple!
Check out our family's adventures at New School Nomads as we take a year long RV road trip through the United States!
Pin It