Sandcastles.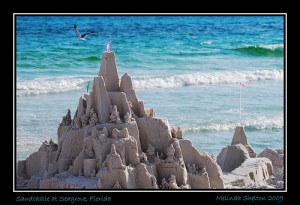 Source
Today I woke up feeling down.
Most of the time I feel like a girl enjoying the beach.  (The girl in my mind has smaller smoother thighs).  I run, skip, play, and work building sandcastles. Most of the time my life is pleasant and I enjoy the simplicity of my life.  I'm grateful. Occasionally, often without warning, the tide starts to come in wrecking my lovely sandcastles.  I panic, complain, question, and get angry.  I try to build a dam to stop the tide.  It doesn't work.  I try to outrun the tide but I'm running in lead filled Uggs across sand.  Today rather than panic, fight, or run, I'm choosing to wait and trust.  Trusting my sandcastle is built on a rock and it won't be washed away.
The tide will recede.  There will still be remnants and I will build again.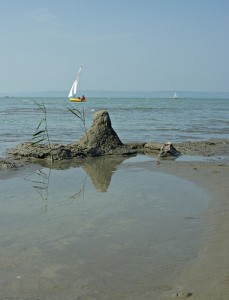 Source
I will laugh again.  I will play again.  I will see beauty again.
I will be stronger for it.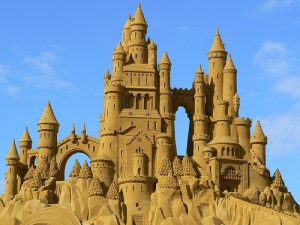 Source
Hugs and High Fives,
Jenn
If you enjoyed this this post please Subscribe to the RSS Feed.
Sign up to have posts emailed to your inbox.
Pin It