Life Lately – Baby Belly, Bells, Bunches of Other Stuff like our NEW RV!!
New RV!!!
I'm sitting in a hotel room right now. We've been living out of bags for the last few months since we sold our RV but tonight is the last night because tomorrow we pick up our NEW RV!!! I'm so excited that I can hardly sleep!!! We are heading over to Dixie RV tomorrow first thing in the morning. Let me tell you getting here was a bit crazy.  Driving through the Florida panhandle in the ice storm last night was no joke. Thing Two and I kept going because we were anxious not only for the new RV but to be with Brent and Thing One again.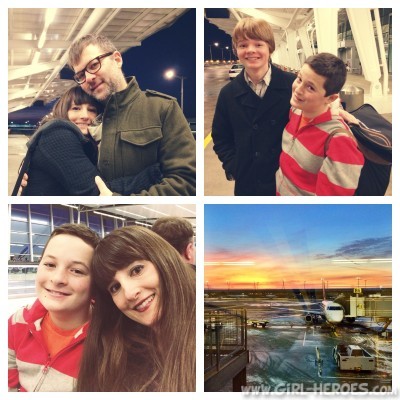 We had been apart since we said goodbye at the Indianapolis Airport 11 days ago.  I had to get to a doctor's appointment in Florida but the weather was so bad in the midwest and, at the time, we weren't sure if we were going to go with a new RV or a used one in Michigan so I just flew down while we waited for the weather (and our minds) to clear.
Baby Nomad is Breech

The doctors appointments went well but I found out Thing Three is breech.  I reached out on my Facebook page about his breech position and got some good stories and advice. Someone mentioned Spinning Babies and I've been doing the exercises. I hope they help. I'm really hoping to have a second VBAC. It sounds like he has plenty of time to turn!
Growing Belly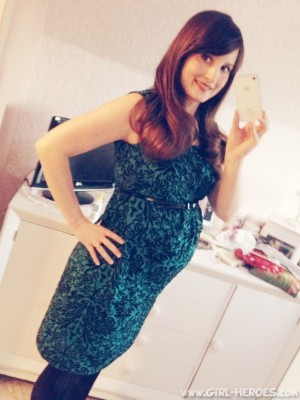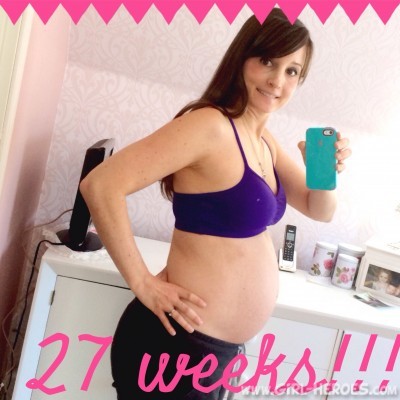 While we are on the subject of babies, here are a few belly shots. These are not my most recent but they were the only ones I could quickly grab off my phone. I've grown a bit since then. I've been slathering my belly with coconut oil every day hoping to avoid stretch marks although, honestly, it's more about genetics than any sort of oil or cream. I gained almost 70 pounds with my first kids and didn't get any on my belly but I did get some on my hips. I'm 11 years older so I'm hoping that doesn't change things but if it does it's not the end of the world.
Bells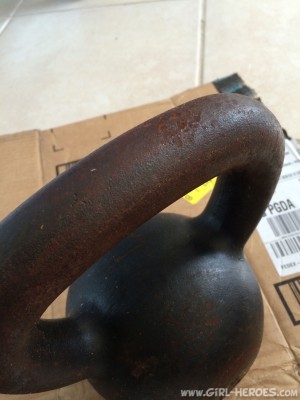 I got back to Florida to find my kettlebells corroding with rust! It must be the salty moist air. Oh well, I'll consider them battlescars…kinda like the stretch marks on my hips.

Speaking of hips, during my second trimester I started having terrible pain in my hips and lower back every evening.  At the time, my workout schedule was sporadic at best with about 1x maybe 2 workouts a week. About 6 weeks ago I decided to make my workouts a priority.  I've been strength training 2-3x a week , yoga 2-5x a week, and walking every day. After the second week of being consistent with my workouts the pain disappeared. So yeah, consistency counts!!
Well that's about it. I can't wait to show you our new RV. The kitchen is amazing and cooking will finally be fun again!!!
Hugs and High Fives,
Jenn
Keep up with my kettlebell workouts, real food recipes, and more in one of three ways! 1. Sign up to have posts emailed to your inbox. 2. Subscribe to the RSS Feed or 3. "like" Girl Heroes on Facebook. Simple dimple!
Journey with our family on the road at Newschool Nomads as we travel fulltime in RV through the United States.
Pin It