A Workout with a View
My connectivity has been the pits as of late.
It has made posting next to impossible.
However, when you leave the conveniences of civilization you gain another perspective.
It's a worthy trade off in my opinion.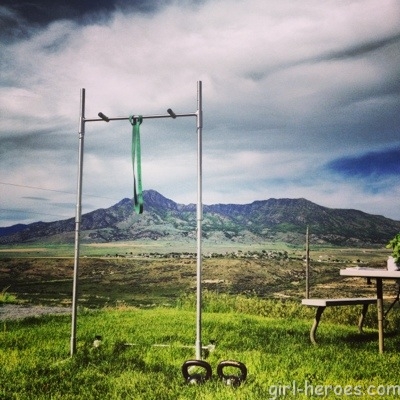 This was my gym for a week.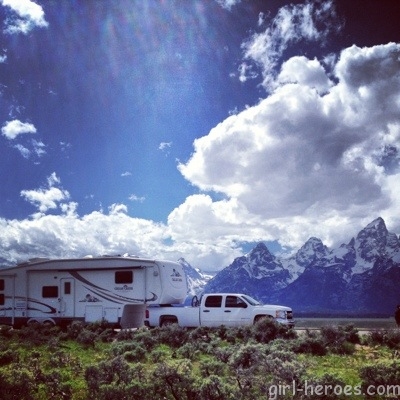 Then we spent a few days in the Tetons.
Yesterday morning, I filmed my Wyoming kettlebell workout on Jackson Lake with the Tetons towering in the background. I'll get around to editing that next year. 😉
My lack of connectivity has freed up time for other activities as well. I started playing with the idea of taking up yoga a few months ago. Last month, I started practicing a few times a week but quickly saw how much my body needed to stretch and relax. Soon I found myself wanting to do yoga every day.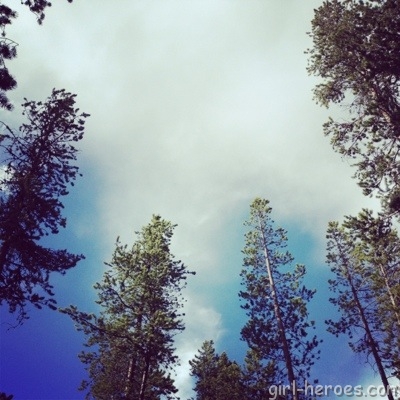 This was my view from last night's yoga practice.
I love feeling small. It's makes me feel so alive. So free. So close to God.
Anyway I'm feeling the benefits of consistent stretching in a big way physically and, without getting all "woo woo", spiritually. Sometimes my mind runs in worried circles and physically relaxing my body and focusing on God is helping me to let go of my worries and perceived inadequacies. I certainly can experience this through regular prayer time but doing yoga is helping me to physically relax in a big way.
Since I'm enjoying yoga so much I've set myself a new goal, a summer yoga challenge. June through August I'm committing to do yoga every day if only for 15 minutes. I intend to keep up with my regular strength training workouts although I may shorten them a tad. While I know that going to a yoga teacher would be best I don't have that option right now so I'm using a yoga app that I found and love. It's called Yoga Studio. I also took some pictures of my favorite poses so I can compare them at the end of the summer and hopefully I'll see some improvement in my flexibility.
Do you do yoga? If so,  as a stand alone or in addition to strength training?  What are the benefits in your experience? Any online classes or apps you would recommend? 
Hugs and High Fives,
Jenn
Keep up with my kettlebell workouts, real food recipes, and more in one of three ways! 1. Sign up to have posts emailed to your inbox. 2. Subscribe to the RSS Feed or 3. "like" Girl Heroes on Facebook. Simple dimple!
Journey with our family on the road at Newschool Nomads as we travel fulltime in RV through the United States.
Pin It