Winging It Workouts and Biking in Moab
For the last few weeks I've been winging it with my workouts. I'm one of those people who need a plan so I finally sat down and wrote myself a three month periodized plan. I had one over the winter and it was great but then we started moving again and I starting working out "when I could". It's really easy to make excuses with that sort of attitude and making excuses was exactly what I was doing.
Now I have a plan and so far I'm sticking to it for the most part. I always allow myself some flexibility because a rigid plan makes me very unhappy. Maybe that's why the life of a gypsy suits me so well. 😉
Anyway here are some of my "wing it" workouts from the last few weeks.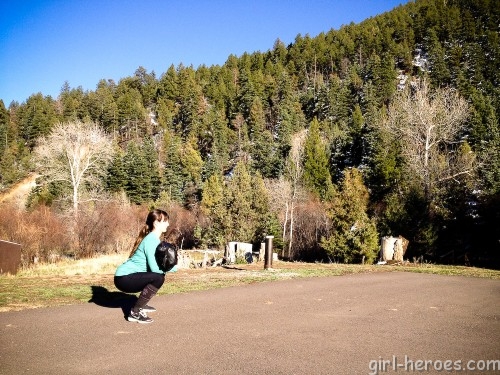 A sandbag workout in Colorado.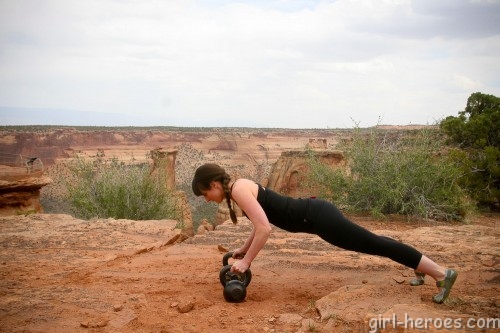 A double kettlebell workout for my kettlebell workout state series.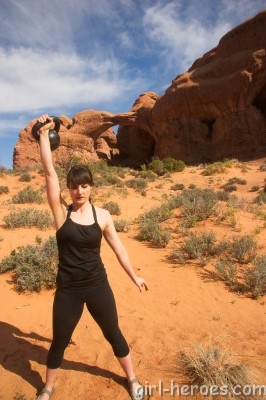 And another kettlebell workout for my state series.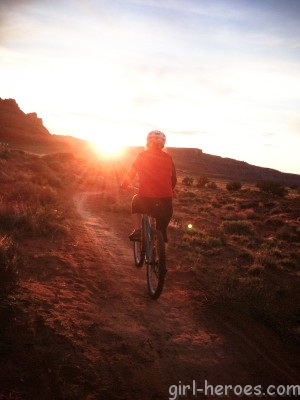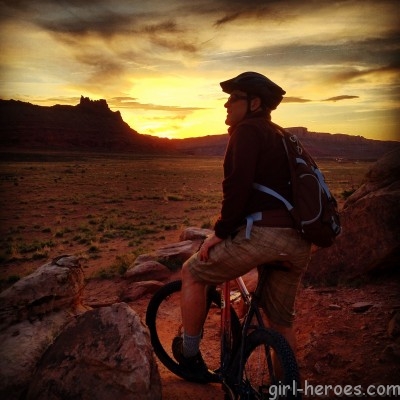 \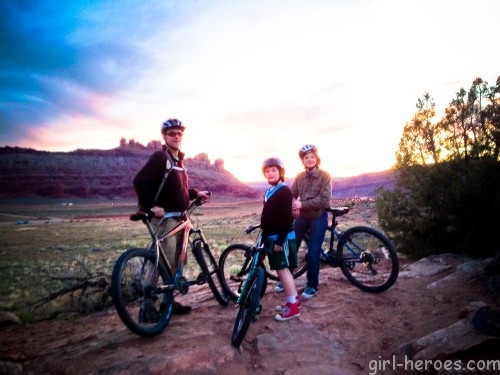 We spent 5 days in Moab and it was AMAZING. One of our favorite places for sure. We started mountain biking as a family. It is one of the things on my family bucket list which I've renamed "Fly the Nest List".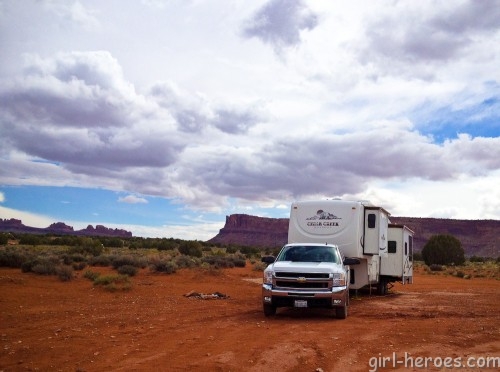 I think my favorite part of our time in Moab was our campsite. We parked out on "BLM" (bureau of land management) land without electricity, water, and neighbors. The views were stunning and the stillness addicting.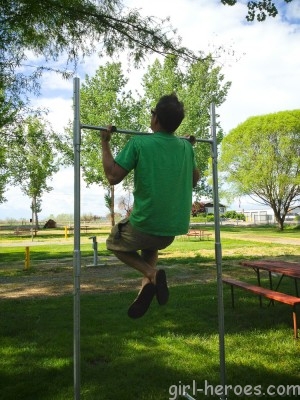 In Provo, I finally set up my portable pull up bar again. Pull ups are part of my new three month plan. This was a pretty cool campsite because there were mountains in the distance, horses across the road, and the best neighbors ever as we met up with some of the friends we spent the winter with in Breckenridge.
Do you like workout plans or "wing it" workouts? Have you ever been to Moab, Utah? Do you have a personal bucket list or family "Fly the Nest" list?
Hugs and High Fives,
Jenn
Keep up with my kettlebell workouts, real food recipes, and more in one of three ways! 1. Sign up to have posts emailed to your inbox. 2. Subscribe to the RSS Feed or 3. "like" Girl Heroes on Facebook. Simple dimple!
Journey with our family on the road at Newschool Nomads as we travel fulltime in RV through the United States.
Pin It