I did it!!!! – Failures don't define our futures.
A week and a half ago, I set a goal to land a jump by the end of the season.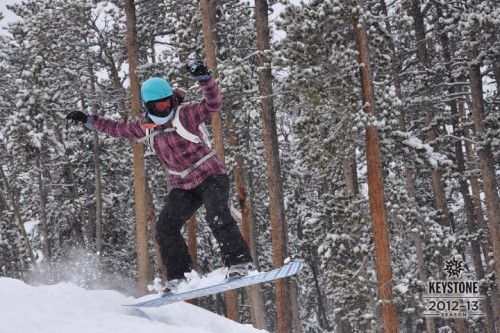 Saturday, I landed!
It wasn't a very high jump but I don't care. For me, it takes a lot of courage to go off the small jumps because they look a lot steeper riding up than they really are on the other side! It's mind game for sure.
A mind game I've been wanting to play for 20 years.
You see, I skied as a teenager (and loved it) but remember watching the snowboarders glide down the mountain with envy. They looked like they were riding magic carpets. They looked so free without poles and skies. Just a board and a body. Twenty years ago snowboarders were the minority. They were the rebels and I can't help it, I've always loved rebels. (I think that is what is so appealing about Jesus.)
Anyway…
I was about 15 years old when I decided to take a snowboarding lesson.
I'll sum it up in one word.
Fail.
I ended up riding the board down the hill like a sled with frozen tears on my cheeks. My dreams of riding were crushed under an avalanche of frustration and failure.  The pain I had in my tailbone from falling mocked me for 20 years.
Then this winter, I decided to try again.
Before we got to Colorado I said to Brent, "I will be happy if I can just get down the blue (intermediate) runs without falling."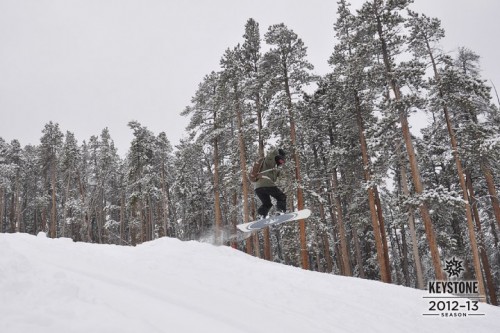 I never thought I'd be going off jumps with my husband and kids.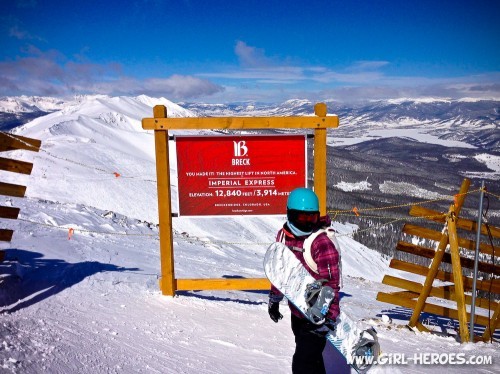 Or riding up the tallest lift in North America. (We won't talk about how hard it was to get down.)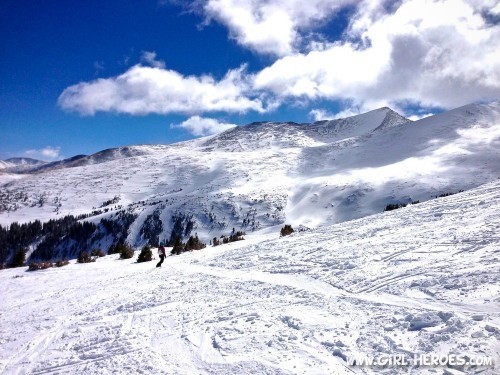 This winter has been more amazing than I even dared to imagine. It reminds me of one of my favorite quotes by Michelangelo.
"The greater danger for most of us lies not in setting our aim too high and falling short; but in setting our aim too low, and achieving our mark."
I'm so thankful I decided not to let my past failures define my present. I would have really missed out on something wonderful.
Anyway, all that to say, last week rocked! Other than snowboarding I did my usual 3 days of strength training, walking/hiking, and a day of resting as well.
Do any of you snowboard? Have you ever tried something as an adult that you really wanted to do as a child?
Hugs and High Fives,
Jenn
Keep up with my kettlebell workouts, real food recipes, and more in one of three ways! 1. Sign up to have posts emailed to your inbox. 2. Subscribe to the RSS Feed or 3. "like" Girl Heroes on Facebook. Simple dimple!
Journey with our family on the road at Newschool Nomads as we travel fulltime in RV through the United States!
Pin It