Helmets Rock: My Head as an Example
Today when we told the boys we would be leaving the mountain in 6 weeks they sighed in disappointment.
I'm surprised after last week's exhausting "6 day snowboard challenge".
The boys and I decided to snowboard for 6 days in a row. Some of the days were only a few hours long but we managed to get all our gear on (no small feat) and head to the mountain Monday through Saturday. In our homeschool, we used it as a lesson in "short term goal setting".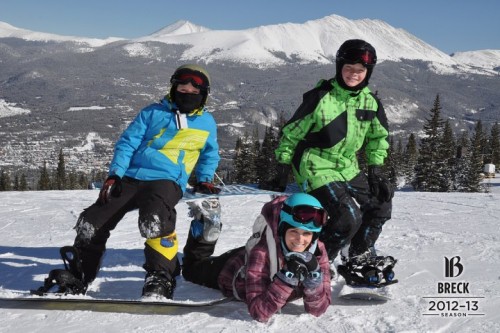 This is why I strength train so I can hold two boys on my snowboard. 😉
Their  commitment paid off and I can no longer keep up with them. A few weeks ago I was riding slowly behing them offering words of encouragement and now I'm speeding along trying to keep them in sight.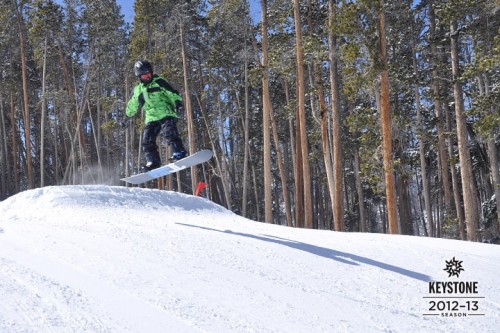 This even happened.
I tried to jump too but didn't land it.  Now I'm determined to land a jump by the end of the season.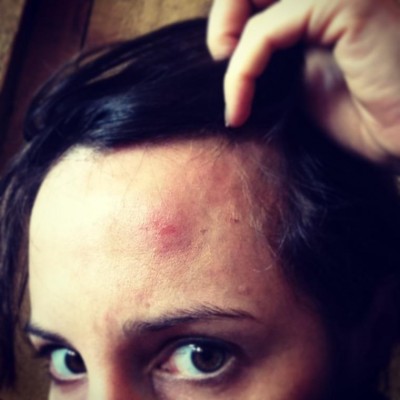 However, sometimes my determination doesn't work out as planned.
There was powder yesterday. I call powder "enchanted fairy dust" because it makes me feel like I can "fly".
Powder is soft, unfortunately, trees are not.
Yep, I hit a tree.
The scary part is that bump and scraped skin happened even while wearing my helmet and balaclava (a sock-like cap).
It was totally my fault. I'll own it. I was going too fast through the trees and had about 8 feet to go before I was in the clear when "SMACK".  I was on the ground. Other than a tender bump I felt fine but it's a reminder to always wear a helmet.
Workouts went pretty much as planned but because of our little challenge I hit the mountain more than usual.
Monday – Strength Training (Upper) & Snowboard
Tuesday – Snowboard
Wednesday – Strength Training (Lower) & Snowboard
Thursday – Snowboard
Friday – Snowboard
Saturday – Strength Training (Upper) & Snowboard
Sunday – REST!!!!!!
I continued with my walking as well. Last week my highest step day was on Saturday with 18, 763 steps. Going dancing may be the most fun way to get steps. Not surprisingly the following day I walked a grand total of 701 steps.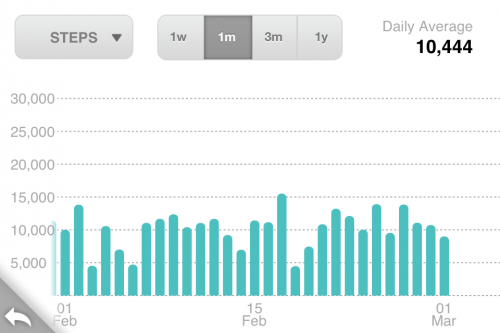 My daily average for the month of February was 10,444. I'm still loving my Fitbit Zip for counting steps. I finally did have to replace the battery. It lasted about 3.5 months. A little shorter than expected so I'm interested to see how long the new battery will last.
Well that's it for my week. How was yours? Have you ever fallen and been thankful you were wearing a helmet?
Hugs and High Fives,
Jenn
Keep up with my kettlebell workouts, real food recipes, and more in one of three ways! 1. Sign up to have posts emailed to your inbox. 2. Subscribe to the RSS Feed or 3. "like" Girl Heroes on Facebook. Simple dimple!
Journey with our family on the road at Newschool Nomads as we travel fulltime in RV through the United States!
Pin It