31 Days to a Better Body: Day 28 – Follow Through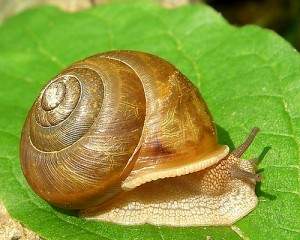 For me, following through may be the toughest part of reaching a goal.  I'm always excited to start a new challenge and it's easy to sprint to the finish line as soon as you see it.  Although the steps in between are often exhausting and unexciting, the alternative to quit in the middle again and again withers my spirit.
How does this relate to weight loss or muscle gain?  Typically, at the start of a new program a person sees muscle gains (or fat loss if that is your goal) in the beginning but after a few months the body starts to "plateau".  It's not a bad thing.  It's how the body is designed.  The body is still changing but the results are not as rapid as they were in the beginning because the body is starting to miraculously adapt.  Continually challenging the body (along with propoer nutrition) will continue to bring results but the changes may happen a little more slowly.  This is where a lot of people end up frustrated and where the "rubber meets the road" (I still don't understand that phrase) so to speak.  This is where it's important to follow through. Following through could be more than the difference between a size x and a size x.  Following through could be the difference between life and death.
I'll leave you with this cute little quote I found that sums this idea up perfectly.
"By perseverance the snail reached the ark."  – Charles Spurgeon.
Hugs and High Fives,
Jenn
Check out our family's adventures at New School Nomads as we plan to take a year long road trip through the United States!
If you enjoyed this post you can follow one of three ways! 1. Subscribe to the RSS Feed 2. "like" on Facebook, or 3. Sign up to have posts emailed to your inbox. Simple dimple!
Pin It