Functional Fitness Strikes Again
It's over!
The video shoot that we've been preparing for non-stop wrapped last Friday.  We had an amazing time and you can read about it and see pictures over at New School Nomads.
While I enjoy health and fitness being a part of creative projects gives me an unexplainable energy and satisfaction.
But back to health and fitness because if I don't take care of those things then everything else suffers.
Anyway…guess what?
I didn't work out once last week.  At least not an traditional workout but there was certainly plenty of "functional fitness" to be had.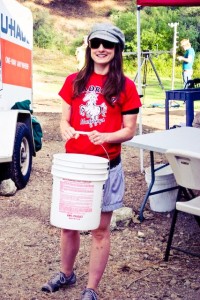 "Pools" to be filled.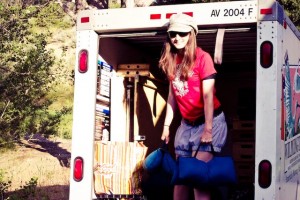 Sandbags to be heaved.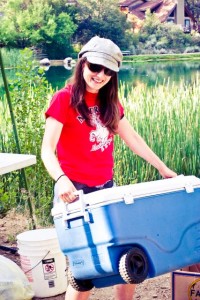 Coolers to be carried.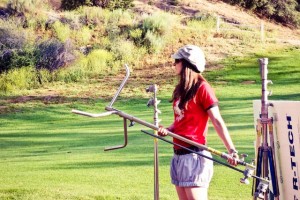 C-stands to be moved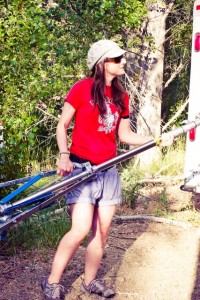 Whatever this thing is called to be carried.
I did manage to get in a few…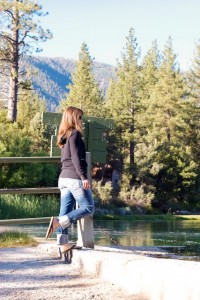 …calf raises
…split squats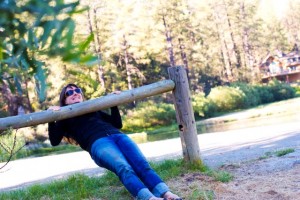 …and inverted rows.
Sort of. Those were mostly for fun.  Had I not been on my feet all day that is what I would have done.  😉
I'm telling ya, fitness is all about function.  Speaking of functional fitness I'm going to the Perform Better 3-Day Functional Fitness Summit next month.  I'm very very excited.  The presenter line up is PHENOMENAL. It includes John Berardi (Precise Nutrition), Mike Boyle, Gray Cook (Functional Movement Screen), Brett Jones (Master RKC), Alwyn and Rachecl Cosgrove and a whole bunch of other amazingly smart fitness professionals.  Can't wait to come back and share with you what I learn!
So my Kick Start Kick the Sugar Challenge is going ok.  I seem to be making up for my reduced sugar intake with dried fruit. Today I made raisins in my dehydrator and ate more than I needed.  At least they were nourishing.  It could be worse and I could be back to hiding out behind my house drinking syrup straight from the bottle.  True story.
I hope you had a great weekend.  Saturday, Brent and I got up early to chase rabbits film and take pictures of the sunrise before coming home.  It was an amazing morning.  One of the best in a long time.  Why oh why don't I get up earlier more often?  The rest of the weekend was spent sleeping and hanging out with the boys.
So this is random but do any photographers read my blog?  I've been enjoying taking pictures lately and want to read up on ways to improve.  Do any of you know any good blogs or sites that may help me get better???
Do you like to get up early?
Hugs and High Fives,
Jenn
Check out our family's adventures at New School Nomads as we plan to take a year long road trip through the United States!
If you enjoyed this post please consider subscribing to the RSS Feed, "liking" on Facebook, or (not and!) signing up to have posts emailed to your inbox.
Pin It