grATTITUDE.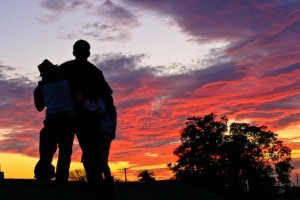 My sister called at 5 am worried about our family and the tsunami warning that had been issued for our town.
"Huh?"  "What?" "Earthquake?" "Japan?"
Lately, I've been complaining about…
My bangs are too long poking me in the eyes.
The water is too slow in my fridge filter.  It's takes "all f-ing day to fill up a cup".  Really?
My messy car.
My new internet is crap. (Seriously.  Half of the time I can't get online.)
The few pounds I've gained.
All the boxes of stuff.
My sister didn't know it but this morning she gave me a "wake up call" literally metaphorically.
I could be sick with no hair.
I could live in an area without any fresh clean water.
I could be without a car.
I could have no internet or computers for that matter.
I could be starving.
I could have everything taken away.
Like what happened today for some people in the world.
Reality check.  Life is not bad.  Life, in and of itself, is precious.  I need to remember my many blessings, get over myself and the little inconveniences.  I also need to make a hair appointment, clean my car, and quit eating so much nut butter.  The boxes, however, can wait.
Most of all I need to remember the big picture and be grateful.
I had planned a recap of our trip to Vegas last weekend for the taekwondo competition but that can wait until next week. Recognizing and addressing my bad attitude is more important.   Next week, I also plan to get back to a more regular blogging schedule.  I've been working on a post about functional fitness, new recipes, and some questions for some amazing women who I want to feature as Girl Heroes.  Until then have a wonderful weekend and hug the ones you love.
Hugs and High Fives,
Jenn
If you enjoyed this post please Subscribe to the RSS Feed.
or
Sign up to have posts emailed to your inbox.
Pin It