That's huge.
Thank you for all the advice and thoughts in dealing with Halloween candy.  I've been thinking a lot about what you said all week and decided, since Halloween the "sugar season" kickoff, I'd like to delve into the issue more.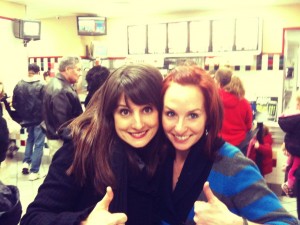 I have a younger sister.  She is my best friend.  We have the same biological parents.  We grew up in the same house in the same decade.  (Mostly.  She missed the 70s by 4 years which means I'm cooler.)  We even shared a room growing up until I tried to throw her out of the window but that's a story for another time.  We've stood side my side in the mirror comparing our bodies and it's crazy how much they look alike.  We could almost trade heads and no one would know the difference.  For all the similarities in nurture there are a great many differences in nature.  She's a saver.  I'm a spender.  She lives a few miles from where we grew up.  I live a few thousand miles from where I grew up.  She's rational.  I'm irrational adventurous.  She can eat a few pieces of candy and then stop.  I can eat a few pounds of candy and then stop.  Every Halloween, I would eat all my candy in a matter of days. DAYS. Jess, however, would dump her candy in her "candy drawer" where it would sit for years.  YEARS.  "Occasionally", I would sneak in to steal some and the chocolates would look white as they were so old.  It didn't stop me.  It was still sugar.  I didn't (and still don't) understand how she kept a drawer FULL of candy year round.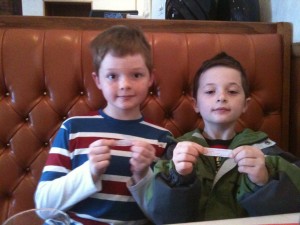 I have two sons.  They are best friends.  They have the same biological parents.  They are growing up in the same house in the same decade.  They share a room.  Thankfully, my oldest has never tried to throw the youngest out the window.  Their little bodies look almost identical.  But you what?  Yep.  Their personalities are as different as night and day, as is, their reaction to sugar.  My oldest will eat sugar until he is sick.  He has never not finished a candy treat.  On the other hand, my youngest, leaves half eaten pieces of candy lying around to be thrown away.  We go out for ice cream and my oldest eats his before my youngest has even taken 5 bites.  Brent usually ends up finishing it.
It is with these differences that I struggle when it comes to parenting and sugar.  I could give them all their candy and the oldest would eat it ALL within days making himself sick. Breaking my heart in the process as I watched him be overcome by the never ending cravings.  My youngest would eat a few pieces until he lost interest and it would sit getting old like the candy in the hoarder's my sister's drawer.
My journey with sugar has been a long one.  It has been more bitter than it has been sweet.  Just being honest.  It took me 30 years to get to the place I am now but, oh, the things I've learned about myself on this bittersweet journey.   In the comments, Lisa from I'm an Okie said this, "At least you know yourself and your limitations and you are ok with it. That's huge I think. Just being ok." I am ok with my limitations.  She is right.  To come to this place of accepting my limitations and being okay with them is huge.  I do not apologize for my choice to not eat refined sugar.  I do not feel weird when everyone orders dessert and I order tea. I do not mind saying no thank you when someone offers me a treat.  It's my body and I know it and enjoy caring for it.
Sugar is weird.  It's can be as innocent as the sweet elderly lady next door and as addictive as heroin.  It's loved and hated.  It's celebrated and cursed.  And for some of us it is a curse.  I've found my peace with it.  My hope is my oldest son does too.  I've been in his shoes.  I understand.  So I do the only thing I can, my best.  I reach out for advice.  (Thank you!) I teach what I know.  I try to lead by example.  But at some point he will have to make his own choices.  It is his body, not mine.  As crazy as it may sound, I think it comes down to faith and in 30 years, I hope I will look back and laugh.  Laugh at making such a big deal out of nothing because everything will be still be ok.  And that's huge.
Hugs and High Fives,
Jenn
If you enjoyed this post please Subscribe to the RSS Feed.
or
Sign up to have posts emailed to your inbox.
Pin It