Not so deep thoughts on Lent.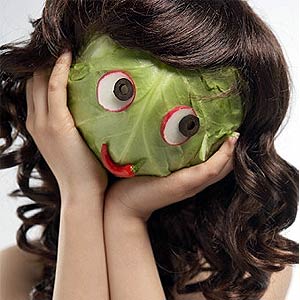 This year for Lent Brent suggested we give up meat for 6 days out of the week.  (Don't ask why 6 days b/c I don't know.)  It wasn't nearly as hard as I thought it would it be, annoying at times, but not necessarily difficult.  I chose not  to talk about it publicly on my blog until now  because I wanted it to be as much as a spiritual discipline as possible rather than "blogging material".  I'm not so sure it was either.
What I learned from my (almost) meat free Lent
1.  My body likes protein and I found it difficult to get in the amount of protein my body needs.  I like dairy but it's not what I necessarily reach for when I'm hungry.  I do love eggs…up to a point.  Without my normal protein intake I found myself facing much stronger cravings than usual.  I have a hunch it had to do with my blood sugar levels.
2. My wallet likes vegetarianism.  Eating high quality meat is EXPENSIVE.  I think we must have cut at least $25-50 dollars off of each week's bill.
3. My brain (and thighs) LOVE carbs.  Rather than a spiritual discipline I think this became more of an excuse to eat vast amounts of carbs to satisfy my hunger.  I'm not necessarily a low carb proponent but my carb intake is less than the SAD (standard American diet).  I only tracked calories a few days so I really don't know what I was eating calorie wise. I do know that the scale  went up (just a little though).  I tried to eat when I was hungry which, without protein, was much of the time.  I also noticed I often felt sluggish and much weaker than usual during my workouts.
4.  I LOVE fat.  Many days I would eat lots fat and much less protein and carbs.  I noticed when I ate a whole or 1/2 an avocado rather than a sliver at lunch time I wouldn't get the intense 3 pm "Dear God please have a random person dump a truckload of Captain Crunch on my lawn" cravings.  I am definitely going to continue making an effort to get in larger portions of fat.
5. Limitations kick open the door to creativity.  I've noticed this in almost every area of my life from writing to homeschooling to cooking.  Over the Lenton season, Brent and I came up with quite a few new recipes that I'll be sharing.  Some worked and some such as my Polenta with green chile sauce should be forgotten asap.
In Conclusion:  I'm still going to try to incorporate one or two meatless meals a week into our diet  for personal convictions regarding the food industry rather than for health considerations but I don't see myself going vegetarian anytime in the near future.
Before logging out I wanted to share some photos from a blogger meetup.  Today I met Averie from Love, Veggies,and Yoga and  Madeline from Greens and Jeans at Whole Foods in Scottsdale.  This is my second blogger meetup and I have to say I LOVE meeting the people behind the blogs.  It's really fun.  A few weeks ago, I met Deb from Smoothie Girl Eats for a kettlebell workout at the beach. This was also the only the third time I've stepped into a Whole Foods.  This one was gigantic, almost overwhelming.  I think I prefer smaller more intimate stores but it was fun to look around.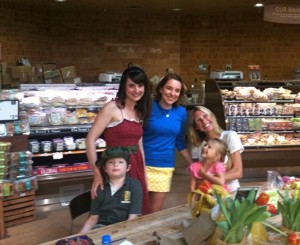 When I was going through the photos on my phone I came across a few (including a shaky video of  some cookies) my 7 year old son took when I thought he was playing games.  I thought this one was cool, almost cinematic.  I think he may have used the Toy Camera photo app.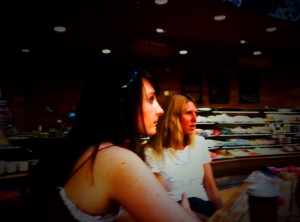 Hugs and High Fives,
Jenn
If you enjoyed this this post please Subscribe to the RSS Feed.
Sign up for up to have posts emailed to your inbox.
Pin It